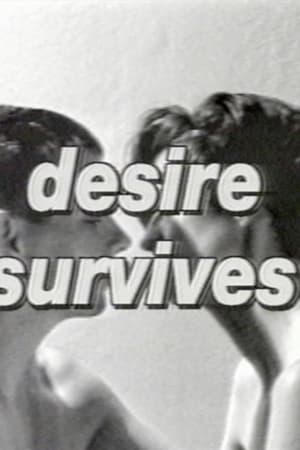 10 Best Shows Like Defiance ...
If you liked this one , you will for sure love these too! In this list we highlight some of the best films that share a very similar mood to 'Defiance', and are worth checking out.
1.
Star Trek: Enterprise (2001)
44m Sci-Fi & Fantasy Action & Adventure Drama
During the mid-22nd century, a century before Captain Kirk's five-year mission, Jonathan Archer captains the United Earth ship Enterprise during the early years of Starfleet, leading up to the Earth-Romulan War and the formation of the Federation.
41m Sci-Fi & Fantasy Drama Action & Adventure
Threshold was a science fiction drama television series that first aired on CBS in September 2005. Produced by Brannon Braga, David S. Goyer and David Heyman, the series focuses on a secret government project investigating the first contact with an extraterrestrial species.
50m Sci-Fi & Fantasy
After 250 years on ice, a prisoner returns to life in a new body with one chance to win his freedom: by solving a mind-bending murder.
1h Action & Adventure Sci-Fi & Fantasy
Falling Skies opens in the chaotic aftermath of an alien attack that has left most of the world completely incapacitated. In the six months since the initial invasion, the few survivors have banded together outside major cities to begin the difficult task of fighting back. Each day is a test of survival as citizen soldiers work to protect the people in their care while also engaging in an insurgency campaign against the occupying alien force.
45m Sci-Fi & Fantasy Mystery Action & Adventure
In the year 2149, the world is dying. The planet is overdeveloped and overcrowded, with the majority of plant and animal life extinct. The future of mankind is in jeopardy, and its only hope for survival is in the distant past. An ordinary family goes on an extraordinary journey back in time to prehistoric Earth as a part of a massive expedition to save the human race.
6.
Stargate: Atlantis (2004)
45m Sci-Fi & Fantasy Action & Adventure Drama
With the Ancients' city of Atlantis discovered in the Pegasus Galaxy by Stargate Command, Dr. Elizabeth Weir and Major Sheppard lead a scientific expedition to the ancient abandoned city. Once there, the team not only find themselves unable to contact Earth, but their explorations unexpectedly reawaken the Ancients' deadly enemies, The Wraith, who hunger for this new prey. Now with the help of newfound local allies like Teyla Emmagan, the Atlantis Team sets about to uncover their new home's secrets even as their war of survival against the Wraith begins.
45m Action & Adventure Drama Sci-Fi & Fantasy
Captain Dylan Hunt and his crew quest to restore a government that once presided over an extended peace and prosperity.
43m Drama Crime Sci-Fi & Fantasy Action & Adventure
The year is 2048. By mandate, every cop must partner with a robot. Detective John Kennex returns to work after waking up from a 17-month coma. As he adjusts to working with his new partner, Dorian, a discontinued android with unexpected emotional responses, John also must learn to get along with his new colleagues.
43m Sci-Fi & Fantasy Drama Action & Adventure
100 years in the future, when the Earth has been abandoned due to radioactivity, the last surviving humans live on an ark orbiting the planet — but the ark won't last forever. So the repressive regime picks 100 expendable juvenile delinquents to send down to Earth to see if the planet is still habitable.
1h Action & Adventure Sci-Fi & Fantasy
A freak accident during an experimental space mission catapults Astronaut John Crichton across a thousand galaxies to an alien battlefield.
explore
Check out more list from our community