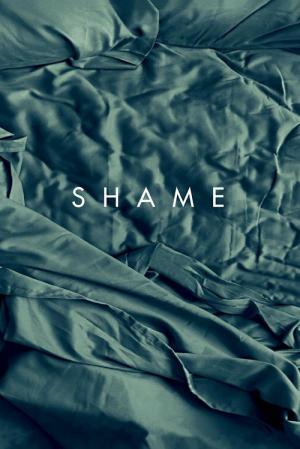 11 Best Movies Like Brown Bunny ...
If you liked this film , you will definitely love these too! In this selection we highlight some of the best films that share a very similar mood to 'Shame', and are worth checking out.
1.
Two-Lane Blacktop (1971)
1h 42m Drama
A driver and a mechanic travel around the United States hopping from drag strip to drag strip in a 1955 Chevy Bel-Air coupe. They race for money, betting with their competitors. The pair gains a young and talkative female stowaway. Along the way they unintentionally attract a well-to-do drifter driving a new Pontiac GTO. This older man, looking for attention, antagonizes their efforts.
1h 46m Drama
On the gritty streets of LA, the destinies of four people desperate for connection and redemption are about to collide.
1h 44m Drama Mystery
In the upscale Toronto strip club Exotica, dancer Christina is visited nightly by the obsessive Francis, a depressed tax auditor. Her ex-boyfriend, the club's MC, Eric, still jealously pines for her even as he introduces her onstage, but Eric is having his own relationship problems with the club's female owner. Thomas, a mysterious pet-shop owner, is about to become unexpectedly involved in their lives.
1h 31m Drama
Life for a happy couple is turned upside down after their young son dies in an accident.
1h 20m Drama
Wendy, a near-penniless drifter, is traveling to Alaska in search of work, and her only companion is her dog, Lucy. Already perilously close to losing everything, Wendy hits a bigger bump in the road when her old car breaks down and she is arrested for shoplifting dog food. When she posts bail and returns to retrieve Lucy, she finds that the dog is gone, prompting a frantic search for her pet.
6.
The Panic in Needle Park (1971)
1h 50m Drama Romance
A stark portrayal of life among a group of heroin addicts who hang out in Needle Park in New York City. Played against this setting is a low-key love story between Bobby, a young addict and small-time hustler, and Helen, a homeless girl who finds in her relationship with Bobby the stability she craves.
8.
The Girlfriend Experience (2009)
1h 17m Drama
Chelsea is an in-demand call girl whose $2,000 an hour price tag allows her to live in New York's lap of luxury. Besides her beauty and sexual skill, Chelsea offers her clients companionship and conversation, or, as she dubs it, "the girlfriend experience." With her successful business and a devoted, live-in boyfriend, Chelsea thinks she has it made... until a new client rocks her world.
1h 24m Drama
"We're gonna play a game of Snap! Pick a bracelet. Pull it hard!" But it's a game of desperate consequences in YOU ARE ALONE, a dark exploration of just how far a man and a woman will go to escape loneliness, if only for an hour. Daphne, a Yale-bound high school senior whose depression has blurred her sense of reality, works as an escort, advertising her services online. Her next door neighbor catches her as the "entertainment" at his nephew's bachelor party. With her hidden life precariously hanging in the balance, Daphne agrees to spend one hour with her neighbor. Initially confrontational, Daphne and her neighbor begin to shed their bitter layers of personal disappointment and general cynicism by talking about sex.
explore
Check out more list from our community