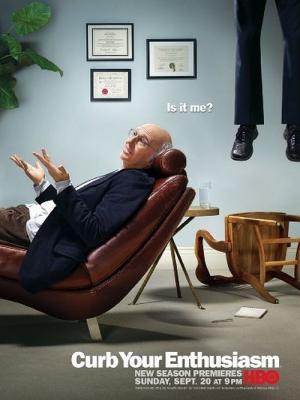 15 Best Shows Like Curb Your Enthusiasm ...
If you liked this film , you will probably love these too! In this list we highlight some of the best films that share a very similar mood to '', and are worth checking out.
22m Comedy
A stand-up comedian and his three offbeat friends weather the pitfalls and payoffs of life in New York City in the '90s. It's a show about nothing.
25m Comedy
Peep Show follows the lives of two men from their twenties to thirties, Mark Corrigan, who has steady employment for most of the series, and Jeremy "Jez" Usbourne, an unemployed would-be musician.
30m Comedy
A group of struggling actors and dysfunctional dreamers wait for their big break while they are stuck serving hors d'oeurves for a Hollywood catering company 'Party Down.'
22m Comedy
Follow the lives of a group of students at what is possibly the world's worst community college in the fictional locale of Greendale, Colorado.
30m Comedy
A British husband-and-wife comedy writing team travel to Hollywood to remake their successful British TV series, with disastrous results.
Film star Vince Chase navigates the vapid terrain of Los Angeles with a close circle of friends and his trusty agent.
30m Comedy
Jim Jefferies, an edgy, foul-mouthed stand-up comedian from Australia, in his mid-30s and living in LA, is endeavoring to make his life and career more "legit," only to find it a difficult, uncomfortable uphill struggle every step of the way. Jim is encouraged in his quest by Steve, his neurotic best friend and roommate, a cyber-law library salesman who struggles to stay on his feet in the wake of a divorce, and Steve's brother Billy, who suffers from advanced staged Muscular Dystrophy and is confined to a wheelchair.
30m Comedy
Stuart Pritchard is an awkward, overly-confident Englishman trying to date in Los Angeles – where he repeatedly attempts to infiltrate the world of beautiful people.
22m Comedy
Liz Lemon, the head writer for a late-night TV variety show in New York, tries to juggle all the egos around her while chasing her own dream.
10.
It's Always Sunny in Philadelphia (2005)
30m Comedy
Set in the corridors of power and spin, the Minister for Social Affairs is continually harassed by Number 10's policy enforcer and dependent on his not-so-reliable team of civil servants.
30m Comedy
The series initially follows Valerie Cherish, a veteran sitcom actress who has been out of the spotlight for more than a decade, as she attempts in 2005 to return to the industry that made her famous. Valerie lands a role on a new network sitcom, but struggles with the matter of being an aging, non-influential performer in an increasingly-youthful Hollywood, while her every move on and off the set is being documented for a companion reality show. When the cameras catch up with Valerie in 2014, she is cast in an HBO series entitled Seeing Red, which chronicles the career of the sitcom writer/producer who tormented her nine years earlier.
30m Comedy
Kirstie Alley's semi-autobiographical tale describes her struggles as a former television star with weight loss, getting roles, and finding love.
23m Comedy
A veteran comedian is reluctantly paired with a younger, edgier comedian for a late-night comedy sketch show.
25m Comedy
If you think the steamy sex, sensational scandals and heart wrenching heartbreak on Latino soap operas are a little extreme, just wait until you see what happens behind the scenes! Eva Longoria stars in this new comedy about Ana Sofia, a sizzling TV superstar, and her lively family of cast and crew all competing to steal the spotlight. When the cameras turn off, the drama turns up as Ana battles pesky network execs, drunken scriptwriters, narcissistic co-stars and an unfortunately familiar new on-screen love interest.
explore
Check out more list from our community