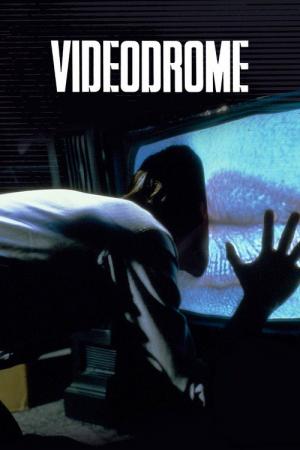 11 Best Movies Like Videodrome ...
If you liked this one , you will for sure love these too! In this list we highlight some of the best films that share a very similar premise to 'Videodrome', and are worth checking out.
1h 58m Horror Science Fiction Thriller
A government agent is determined to come to his son's rescue, when a sinister official kidnaps him to harness his extremely powerful psychic abilities.
1h 34m Science Fiction Action
Nada, a wanderer without meaning in his life, discovers a pair of sunglasses capable of showing the world the way it truly is. As he walks the streets of Los Angeles, Nada notices that both the media and the government are comprised of subliminal messages meant to keep the population subdued, and that most of the social elite are skull-faced aliens bent on world domination. With this shocking discovery, Nada fights to free humanity from the mind-controlling aliens.
3.
In the Mouth of Madness (1994)
4.
Mimic: Sentinel (2003)
1h 43m Thriller Horror Science Fiction
Johnny Smith is a schoolteacher with his whole life ahead of him but, after leaving his fiancee's home one night, is involved in a car crash which leaves him in a coma for 5 years. When he wakes, he discovers he has an ability to see into the past, present and future life of anyone with whom he comes into physical contact.
1h 31m Horror Science Fiction
After undergoing radical surgery for injuries from a motorcycle accident, a young woman develops a strange phallic growth on her body and a thirst for human blood—the only nourishment that will now sustain her.
1h 34m Science Fiction Thriller
Plastic surgeon Larry Roberts performs a series of minor alterations on a group of models who are seeking perfection. The operations are a resounding success. But when someone starts killing his beautiful patients, Dr. Roberts becomes suspicious and starts investigating. What he uncovers are the mysterious - and perhaps murderous - activities of a high-tech computer company called Digital Matrix.
1h 36m Horror Science Fiction Thriller
When average, law-abiding citizens suddenly turn to a life of hedonistic behavior and violent crime, Detective Tom Beck (Michael Nouri) is tasked with helping young FBI agent Lloyd Gallagher (Kyle MacLachlan) determine the cause in this tense, sci-fi thriller.
9.
The Last Horror Movie (2003)
1h 55m Drama Science Fiction Horror
Five medical students want to find out if there is life after death. They plan to stop one of their hearts for a few seconds, thus simulating death, and then bring the person back to life.
11.
Twin Peaks: Fire Walk with Me (1992)
2h 15m Drama Mystery
In the questionable town of Deer Meadow, Washington, FBI Agent Desmond inexplicably disappears while hunting for the man who murdered a teen girl. The killer is never apprehended, and, after experiencing dark visions and supernatural encounters, Agent Dale Cooper chillingly predicts that the culprit will claim another life. Meanwhile, in the more cozy town of Twin Peaks, hedonistic beauty Laura Palmer hangs with lowlifes and seems destined for a grisly fate.
explore
Check out more list from our community