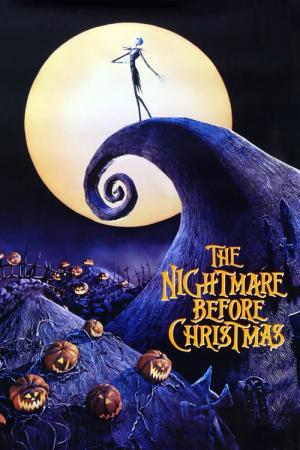 11 Best Movie Like Nightmare Before Christmas ...
If you liked this movie , you will for sure love these too! In this selection we highlight some of the best films that share a very similar mood to 'The Nightmare Before Christmas', and are worth checking out.
1h 37m Animation Comedy Family Fantasy
An orphaned boy raised by underground creatures called Boxtrolls comes up from the sewers and out of his box to save his family and the town from the evil exterminator, Archibald Snatcher.
1h 42m Animation Adventure Family Fantasy
A teenager finds herself transported to a deep forest setting where a battle between the forces of good and the forces of evil is taking place. She bands together with a rag-tag group characters in order to save their world—and ours.
3.
The Little Mermaid 2: Return to the Sea (2000)
1h 15m Adventure Animation Family Comedy
Set several years after the first film, Ariel and Prince Eric are happily married with a daughter, Melody. In order to protect Melody from the Sea Witch, Morgana, they have not told her about her mermaid heritage. Melody is curious and ventures into the sea, where she meets new friends. But will she become a pawn in Morgana's quest to take control of the ocean from King Triton?
1h 17m Romance Fantasy Animation
Set in a 19th-century european village, this stop-motion animation feature follows the story of Victor, a young man whisked away to the underworld and wed to a mysterious corpse bride, while his real bride Victoria waits bereft in the land of the living.
5.
Rise of the Guardians (2012)
1h 37m Family Animation Fantasy Action Adventure
When an evil spirit known as Pitch lays down the gauntlet to take over the world, the immortal Guardians must join forces for the first time to protect the hopes, beliefs and imagination of children all over the world.
6.
Tales of the Night (2011)
1h 24m Fantasy Animation
Tales of the Night is renowned animation auteur Michel Ocelot (Kirikou and the Sorceress, Azur & Asmar)'s first foray into 3D animation. A hit at the Berlin Film Festival, the film extends the earlier shadow puppet style of Ocelot's Princes and Princesses, with black silhouetted characters set off against exquisitely detailed Day-Glo backgrounds bursting with color and kaleidoscopic patterns – the subtle use of 3D creating a diorama-like effect. The film weaves together six exotic fables each unfolding in a unique locale, from Tibet, to medieval Europe, an Aztec kingdom, the African plains, and even the Land of the Dead. In Ocelot's storytelling, history blends with fairytale as viewers are whisked off to enchanted lands full of dragons, werewolves, captive princesses, sorcerers, and enormous talking bees - and each fable ends with its own ironic twist.
1h 30m Family Animation Adventure Comedy
In the town of Blithe Hollow, Norman Babcock can speak to the dead, but no one other than his eccentric new friend believes his ability is real. One day, Norman's eccentric uncle tells him of a ritual he must perform to protect the town from a curse cast by a witch centuries ago.
8.
Santa Claus Is Comin' to Town (1970)
50m TV Movie Animation Family Fantasy
A postman, S.D. Kluger, decides to answer some of the most common questions about Santa Claus, and tells us about a small baby named Kris who is raised by a family of elf toymakers named Kringle. When Kris grew up, he wanted to deliver toys to the children of Sombertown. But its Mayor is too mean to let that happen. And to make things worse, the Winter Warlock who lives between the Kringles and Sombertown, but Kris manages to melt the Warlock's heart and deliver his toys.
1h 40m Animation Family Fantasy
When Coraline moves to an old house, she feels bored and neglected by her parents. She finds a hidden door with a bricked up passage. During the night, she crosses the passage and finds a parallel world where everybody has buttons instead of eyes, with caring parents and all her dreams coming true. When the Other Mother invites Coraline to stay in her world forever, the girl refuses and finds that the alternate reality where she is trapped is only a trick to lure her.
10.
Shrek the Halls (2007)
28m Adventure Animation Comedy Fantasy Family
The Christmas tree isn't the only thing green in this new holiday classic. Shrek is back and trying to get into the spirit of the season. After promising Fiona and the kids a Christmas they'll remember, he is forced to take a crash course in the holiday. But just when he thinks he has everything for their quiet family Christmas just right, there is a knock at the door.
11.
FernGully: The Last Rainforest (1992)
1h 16m Family Fantasy Animation Adventure
When a sprite named Crysta shrinks a human boy, Zak, down to her size, he vows to help the magical fairy folk stop a greedy logging company from destroying their home: the pristine rainforest known as FernGully. Zak and his new friends fight to defend FernGully from lumberjacks — and the vengeful spirit they accidentally unleash after chopping down a magic tree.
explore
Check out more list from our community