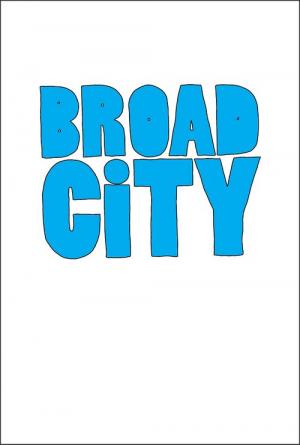 15 Best Shows Like Broad City ...
If you liked this one , you will definitely love these too! In this selection we highlight some of the best films that share a very similar premise to '', and are worth checking out.
25m Comedy
Comedy about the unlikely friendship that develops between two very different young women who meet waitressing at a diner in trendy Williamsburg, Brooklyn, and form a bond over one day owning their own successful cupcake business. Only one thing stands in their way – they're broke.
A group of six ex-high school cheerleaders are stalked by a killer with a medieval war hammer and battle axe during their first Spring Break from college.
22m Comedy
Jessica Day is an offbeat and adorable girl in her late 20s who, after a bad breakup, moves in with three single guys. Goofy, positive, vulnerable and honest to a fault, Jess has faith in people, even when she shouldn't. Although she's dorky and awkward, she's comfortable in her own skin. More prone to friendships with women, she's not used to hanging with the boys—especially at home.
30m Comedy
A single-camera buddy comedy about what happens when two best friends come back together, just when they need each other most. Inspired by the ultra-close friendship between the series' creators and stars, "Playing House" centers on mother to-be Maggie who asks her single and career-driven best friend Emma to return home from her job overseas to attend her baby shower, having no idea what's truly in store.
5.
Don't Trust the B---- in Apartment 23 (2012)
30m Drama
Don't Be Tardy... is an American reality television series on Bravo that debuted on April 26, 2012.
30m Comedy
Comedy series about three young women living in Leeds who've graduated, had a year out, and are now struggling to find a job they're passionate about, a place to live that is half decent and a boyfriend they actually like. A sitcom about making terrible decisions, but having a brilliant time doing it.The show focuses on Meg, her eccentric cousin Bunny and their friend Laura as they discover that life might just be a bit tougher than they had imagined. From demeaning Promotions jobs complete with mad outfits to pursuing the men of their dreams - yet dating the men of their nightmares - the girls face '#FML-worthy' disasters in both their work and personal lives.
7.
Hot in Cleveland (2010)
20m Comedy
Three fabulous, eccentric, LA best friends of a certain age have their lives changed forever when their plane unexpectedly lands in Cleveland and they soon rediscover themselves in this new "promised land."
22m Comedy
Three modern men try to get in touch with their inner tough guys and redefine what it means to be a 'real man.'
21m Comedy
The misadventures of three recent college dropouts, roommates, and co-workers at a telemarketing company and their drug dealer.
10.
Friends with Benefits (2011)
Dylan and Jamie think it's going to be easy to add the simple act of sex to their friendship, despite what Hollywood romantic comedies would have them believe. They soon discover however that getting physical really does always lead to complications.
Pinnacle records has the perfect plan to get their sinking company back on track: a comeback concert in LA featuring Aldous Snow, a fading rockstar who has dropped off the radar in recent years. Record company intern Aaron Green is faced with the monumental task of bringing his idol, out of control rock star Aldous Snow, back to LA for his comeback show.
23m Comedy
Acclaimed author Jill Kargman plays a version of herself as she navigates the treacherous and elite ecosystem of New York's Upper East Side, and the uber-wealthy mommy clique inhabiting this fantastically outrageous domain.
13.
The New Adventures of Old Christine (2006)
30m Comedy
Single working mom Christine Campbell has just learned that her ex is dating a much younger woman with the same first name. To avoid any confusion, the new girlfriend is dubbed New Christine, which leaves her with the unfortunate nickname Old Christine.
23m Animation Action & Adventure Sci-Fi & Fantasy
During the early 20th century, along with technological advancements, scientists were able to develop sophisticated magic. The combination of science and sorcery was Makinot, circuits made from spells that were put into objects to bring them to life and even gain a personality. It was developed as a military weapon and has now spread throughout the world. Akabane Raishin is now attending the Royal Academy to become the best in the world. Accompanied by the lovely teenage girl Yaya, who is actually Raishin's puppet weapon, he plans on rocketing to the top of the class. However, his test scores come nearly dead last although his combat skills and determination are second to none. Raishin has to compete with the deadliest of classmates if he wants to come out as the king.
explore
Check out more list from our community