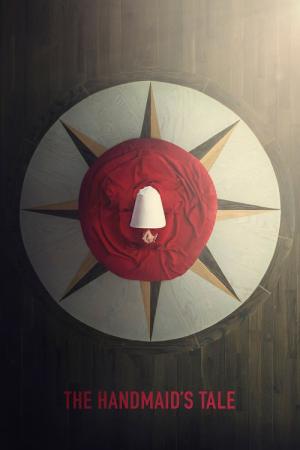 10 Best Movies Like The Handmaid ...
If you liked this one , you will probably love these too! In this collection we highlight some of the best films that share a very similar premise to 'The Handmaid's Tale', and are worth checking out.
1.
The Magdalene Sisters (2002)
1h 59m Drama
Four women are given into the custody of the Magdalene sisterhood asylum to correct their sinful behavior: Crispina and Rose have given birth to a premarital child, Margaret got raped by her cousin and the orphan Bernadette had been repeatedly caught flirting with the boys. All have to work in a laundry under the strict supervision of the nuns, who break their wills through sadistic punishment.
1h Sci-Fi & Fantasy Drama
A contemporary British re-working of The Twilight Zone with stories that tap into the collective unease about our modern world. Over the last ten years, technology has transformed almost every aspect of our lives before we've had time to stop and question it. In every home; on every desk; in every palm - a plasma screen; a monitor; a smartphone - a black mirror of our 21st Century existence.
48m Sci-Fi & Fantasy Drama
Facing the end of civilization when a terrifying plague strikes, a group risks their lives, loves — and humanity — in a brutal struggle to survive.
4.
Children of Men (2006)
1h 49m Drama Action Thriller Science Fiction
In 2027, in a chaotic world in which humans can no longer procreate, a former activist agrees to help transport a miraculously pregnant woman to a sanctuary at sea, where her child's birth may help scientists save the future of humankind.
5.
Motherland: Fort Salem (2020)
45m Sci-Fi & Fantasy Drama
Set in an alternate America where witches ended their persecution over 300 years ago by cutting a deal with the government to fight for their country, the series follows three young women from basic training in combat magic into early deployment.
6.
Human Trafficking (2005)
44m Drama Crime Mystery
The story of an American Immigration and Customs Enforcement agent going undercover to stop an organization from trafficking people, and the struggles of three trafficked women.
50m Action & Adventure Sci-Fi & Fantasy Drama
16-year-old Henry Coles is an outsider in her new town of Reston, New York. With a major chip on her shoulder and no friends, she remains withdrawn and isolated, but everything changes when a traumatic encounter with a classmate triggers something deep within Henry— unleashing a power she cannot control.
8.
This Is Not My Life (2010)
43m Drama
This Is Not My Life is a 2010 New Zealand television mystery thriller which originally aired on Television New Zealand's TV ONE channel on Thursday nights.Set in the 2020s, the show centres on Alec Ross who awakes one morning to find that he doesn't know who or where he is and doesn't recognise his wife or children. The story is set in the fictional town of Waimoana.The series is written by Rachel Lang and Gavin Strawhan and directed by Robert Sarkies and Peter Salmon. Thirteen episodes have been produced.Though the show only lasted one season, it has been announced American network ABC has purchased the series to adapt for an American audience.
9.
Land of the Blind (2006)
1h 50m Drama Thriller
A soldier recounts his relationship with a famous political prisoner attempting to overthrow their country's authoritarian government.
10.
Brave New World (2020)
48m Sci-Fi & Fantasy Drama
In a utopia whose perfection hinges upon control of monogamy and privacy, members of the collective begin to question the rules, putting their regimented society on a collision course with forbidden love and revolution.
explore
Check out more list from our community