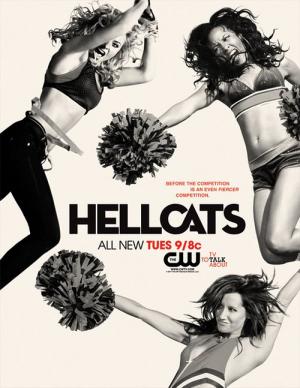 14 Best Show Like Greek ...
If you liked this film , you will probably love these too! In this collection we highlight some of the best films that share a very similar premise to '', and are worth checking out.
1h 48m Comedy
A modern retelling of Snow White set against students in their freshman year of college in the greek system.
2.
Freaks and Geeks (1999)
High school mathlete Lindsay Weir rebels and begins hanging out with a crowd of burnouts (the "freaks"), while her brother Sam Weir navigates a different part of the social universe with his nerdy friends (the "geeks").
42m Drama
A documentary crew follows the stories of nine classmates during their high school years in Austin, Texas, and then revisits them ten years later to examine how far they have come.
Set in the charming town of Stars Hollow, Connecticut, the series follows the captivating lives of Lorelai and Rory Gilmore, a mother/daughter pair who have a relationship most people only dream of.
A group of six students about to embark on the most exciting period of their lives so far: university!
22m Comedy
Follow the lives of a group of students at what is possibly the world's worst community college in the fictional locale of Greendale, Colorado.
22m Comedy
Joe, Matt, Sarah and Francine are four college students. The girls are roommates downstairs while the boys are roommates... Upstairs. This bunch could not be more different. You'll find out not only their choice of majors, but by their drastically different cultural backgrounds too. It can cause friction to say the least, but hilarity will always ensue. Will opposites attract?
The story of a college student with an "Annie Hall" addiction trying to make his new relationship work.
A young man must find his own way as his Southern Baptist roots don't seem to be acceptable at his new liberal arts college.
10.
Co-Ed Confidential (2007)
Co-Ed Confidential is a softcore pornographic cable program that is Cinemax's erotic remake of National Lampoon's Animal House, it is shown on Cinemax After Dark. The series made its premiere in 2007 and has currently had four seasons and 52 episodes and 6 compilations.
11.
Saved by the Bell: The College Years (1993)
22m Comedy
The gang from Bayside High is leaving home and heading to the campus of California University for four years of new challenges, new faces and wild, new adventures.
An irreverent look at the conflict, chaos and humor that defines teenage life through the eyes of 15-year-old Jenna Hamilton whose life begins to change when a simple accident becomes an epic misunderstanding and is blown way out of proportion. Narration in the first-person voice of Jenna's blog posts captures the humor within the struggles and experiences everyone can relate to from their formative years.
Having grown up in a world of manufactured happiness, Lucy, the cynical teenage daughter of a idealistic theme park princess mom, wants to get out and experience something real. When Ian, the new park owner's son, arrives and sweeps her off her feet, Lucy is left wondering if fairy tale endings do exist after all. But when a scandalous secret turns her life upside down, she learns Happyland is far from a walk in the park.
explore
Check out more list from our community