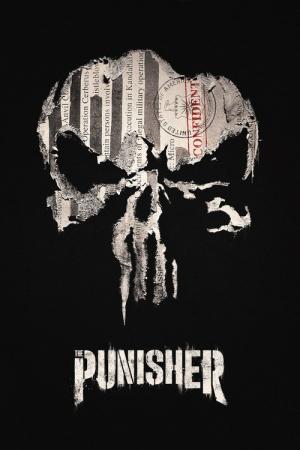 13 Best Punisher Movies List ...
If you liked this one , you will definitely love these too! In this list we highlight some of the best films that share a very similar mood to 'The Punisher', and are worth checking out.
52m Crime Drama Action & Adventure
Lawyer-by-day Matt Murdock uses his heightened senses from being blinded as a young boy to fight crime at night on the streets of Hell's Kitchen as Daredevil.
1h 34m Thriller
When the son of a successful judge is killed by two police officers and the system sets them free, a hardened veteran detective finds some incriminating files on the officers and the judge teams up with another mourning father to take the law into his own hands.
1h 41m Action Thriller
Ex-hitman John Wick comes out of retirement to track down the gangsters that took everything from him.
1h 31m Crime Thriller
When the quiet life of a beach bum is upended by dreadful news, he sets off for his childhood home to carry out an act of vengeance. However, he proves an inept assassin and finds himself in a brutal fight to protect his estranged family.
53m Crime Drama
Young CIA analyst Joe Turner has his idealism tested when he learns that the CIA has been using an algorithm he developed to spy on American citizens, leading the organization to a terrorist plot that threatens the lives of millions. Inspired by Sydney Pollack's 1975 political thriller Three Days of the Condor.
7.
Rolling Thunder (1977)
1h 35m Action Crime Drama Thriller
A Vietnam veteran, Charles Rane, returns home after years in a POW camp and is treated as a hero. When thugs invade his home to steal the silver coins he received for his service, they mangle his hand and leave him and his family for dead. Rane survives and becomes obsessed with getting revenge. Aided by his loyal friend Johnny Vohden, Rane, now wielding a hook for a hand, sets out on his mission of vengeance.
1h 43m Action Crime Thriller
Watermelon farmer Vince Majestyk (Charles Bronson) goes after the Mob, when they try to strong arm him to use their melon picking crew.
1h 38m Crime Drama Action Thriller
After 10 years in prison, Driver is now a free man with a single focus - hunting down the people responsible for brutally murdering his brother.
1h 29m Action Thriller
The avenging angel of Marvel Comics fame comes brilliantly to life in this searing action-adventure thriller! Dolph Lundgren stars as Frank Castle, a veteran cop who loses his entire family to a mafia car bomb. Only his ex-partner believes Castle survived the blast to become THE PUNISHER... a shadowy, invincible fighter against evil who lives for total revenge on his mob enemies.
1h Sci-Fi & Fantasy Action & Adventure
A group of vigilantes known informally as "The Boys" set out to take down corrupt superheroes with no more than blue-collar grit and a willingness to fight dirty.
1h 57m Action Thriller
A young man washes ashore, his memory gone - but his past comes back to haunt him after he is nursed back to health and his killing ability is needed when he takes on a powerful drug lord.
45m Crime Drama
We don't have an overview translated in English. Help us expand our database by adding one.
explore
Check out more list from our community