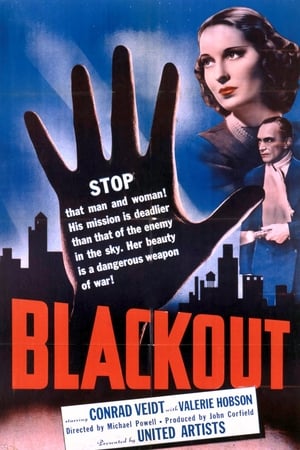 13 Best Movies Like Contraband ...
If you liked this movie , you will probably love these too! In this selection we highlight some of the best films that share a very similar mood to 'Contraband', and are worth checking out.
A seasoned team of bank robbers, including Gordon Jennings (Idris Elba), John Rahway (Paul Walker), A.J. (Hayden Christensen), and brothers Jake (Michael Ealy) and Jesse Attica (Chris Brown) successfully complete their latest heist and lead a life of luxury while planning their next job. When Ghost (Tip T.I. Harris), a former member of their team, is released from prison he convinces the group to strike an armored car carrying $20 million. As the "Takers" carefully plot out their strategy and draw nearer to exacting the grand heist, a reckless police officer (Matt Dillon) inches closer to apprehending the criminals.
1h 47m
Director, Writer: John Luessenhop
Writer: Peter Allen
Writer: Avery Duff
Writer: Gabriel Casseus
Action Crime Drama Thriller
Red is an aging scam-artist who's just been released from prison together with Ronnie, a young and not-so-bright hoodlum who is easily manipulated. Their new business is to organize fake-money sales and then kill the buyer to take his money; but when Ronnie kills an undercover secret service agent, his partner Jimmy Mercer vows revenge and is given one week to catch the killers before being transferred. Written by Giancarlo Cairella
1h 32m
Director, Screenplay: James B. Harris
Novel: Gerald Petievich
Drama Action Crime Thriller
3.
Assault on Precinct 13 (2005)
On New Year's Eve, inside a police station that's about to be closed for good, officer Jake Roenick must cobble together a force made up cops and criminals to save themselves from a mob looking to kill mobster Marion Bishop.
1h 49m
Director: Jean-François Richet
Screenplay: James DeMonaco
Thriller
Doug MacRay is a longtime thief, who, smarter than the rest of his crew, is looking for his chance to exit the game. When a bank job leads to the group kidnapping an attractive branch manager, he takes on the role of monitoring her – but their burgeoning relationship threatens to unveil the identities of Doug and his crew to the FBI Agent who is on their case.
2h 5m
Director, Screenplay: Ben Affleck
Novel: Chuck Hogan
Screenplay: Aaron Stockard
Screenplay: Peter Craig
Crime Drama Thriller
When Vetter's wife is killed in a botched hit organized by Diablo, he seeks revenge against those responsible. But in the process, Vetter and Hicks have to fight their way up the chain to get to Diablo but it's easier said than done when all Vetter can focus on is revenge.
1h 49m
Director: F. Gary Gray
Screenplay: Christian Gudegast
Screenplay: Paul Scheuring
Action Drama
With friends like these, who needs enemies? That's the question bad guy Porter is left asking after his wife and partner steal his heist money and leave him for dead -- or so they think. Five months and an endless reservoir of bitterness later, Porter's partners and the crooked cops on his tail learn how bad payback can be.
1h 40m
Director, Screenplay: Brian Helgeland
Novel: Donald E. Westlake
Screenplay: Terry Hayes
Crime Action Drama
Brooklyn mobster and prolific hit man Jimmy Conlon has seen better days. Longtime best friend of a mob boss, Jimmy is haunted by the sins of his past—as well as a dogged police detective who's been one step behind Jimmy for 30 years. But when Jimmy's estranged son becomes a target, Jimmy must make a choice between the crime family he chose and the real family he abandoned long ago. Now, with nowhere safe to turn, Jimmy has just one night to figure out exactly where his loyalties lie and to see if he can finally make things right.
1h 54m
Director: Jaume Collet-Serra
Writer: Brad Ingelsby
Action Drama Thriller Crime
A gang of criminals and corrupt cops plan the murder of a police officer in order to pull off their biggest heist yet across town.
1h 55m
Director: John Hillcoat
Writer: Matt Cook
Action Thriller Mystery
In Seattle, detective Quentin Conners is unfairly suspended and his partner Jason York leaves the police force after a tragic shooting on Pearl Street Bridge, when the hostage and the criminal die. During a bank heist with a hostage situation, Conners is assigned in charge of the operation with the rookie Shane Dekker as his partner. The thieves, lead by Lorenz, apparently do not steal a penny from the bank. While chasing the gangsters, the police team disclose that they planted a virus in the system, stealing one billion dollars from the different accounts, using the principle of the Chaos Theory. Further, they find that Lorenz is killing his accomplices.
1h 46m
Author, Director: Tony Giglio
Drama Action Crime
Four adopted brothers return to their Detroit hometown when their mother is murdered and vow to exact revenge on the killers.
1h 49m
Director: John Singleton
Writer: David Elliot
Writer: Paul Lovett
Action Crime
Danny is a young cop partnered with Nick, a seasoned but ethically tainted veteran. As the two try to stop a gang war in Chinatown, Danny relies on Nick but grows increasingly uncomfortable with the way Nick gets things done.
1h 50m
Director: James Foley
Screenplay: Robert Pucci
Action
An ex-convict (Tyrese) gets tangled up with a gang after his car is hijacked with his son inside.
1h 37m
Author, Director: Vondie Curtis-Hall
Author: Michael Mahern
Author: Darin Scott
Action Adventure Drama Thriller
John "Breacher" Wharton leads an elite DEA task force that takes on the world's deadliest drug cartels. When the team successfully executes a high-stakes raid on a cartel safe house, they think their work is done – until, one-by-one, the team members mysteriously start to be eliminated. As the body count rises, everyone is a suspect.
1h 50m
Director, Writer: David Ayer
Writer: Skip Woods
Action Drama Thriller Crime
explore
Check out more list from our community