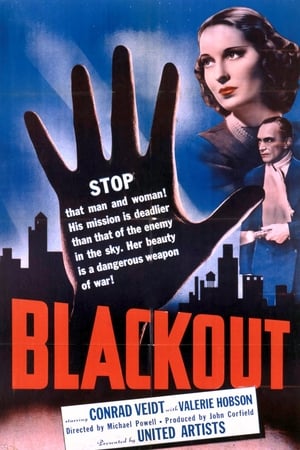 11 Best Movies Like Contraband ...
If you liked this one , you will probably love these too! In this selection we highlight some of the best films that share a very similar premise to 'Contraband', and are worth checking out.
1h 40m Crime Action Drama
With friends like these, who needs enemies? That's the question bad guy Porter is left asking after his wife and partner steal his heist money and leave him for dead -- or so they think. Five months and an endless reservoir of bitterness later, Porter's partners and the crooked cops on his tail learn how bad payback can be.
2.
Welcome to the Punch (2013)
1h 39m Action Adventure Crime
When notorious criminal Jacob Sternwood is forced to return to London, it gives detective Max Lewinsky one last chance to take down the man he's always been after.
1h 47m Action Crime Drama Thriller
Joe Moore has a job he loves. He's a thief. His job goes sour when he gets caught on security camera tape. His fence, Bergman, reneges on the money he's owed, and his wife may be betraying him with the fence's young lieutenant. Moore and his partner, Bobby Blane, and their utility man, Pinky Pincus, find themselves broke, betrayed, and blackmailed. Moore is forced to commit his crew to do one last big job.
1h 58m Thriller Action Crime Drama
In New York City, a crime lord's right-hand man is seduced by a woman seeking retribution.
1h 54m Action Drama Thriller Crime
Brooklyn mobster and prolific hit man Jimmy Conlon has seen better days. Longtime best friend of a mob boss, Jimmy is haunted by the sins of his past—as well as a dogged police detective who's been one step behind Jimmy for 30 years. But when Jimmy's estranged son becomes a target, Jimmy must make a choice between the crime family he chose and the real family he abandoned long ago. Now, with nowhere safe to turn, Jimmy has just one night to figure out exactly where his loyalties lie and to see if he can finally make things right.
2h 5m Crime Drama Thriller
Doug MacRay is a longtime thief, who, smarter than the rest of his crew, is looking for his chance to exit the game. When a bank job leads to the group kidnapping an attractive branch manager, he takes on the role of monitoring her – but their burgeoning relationship threatens to unveil the identities of Doug and his crew to the FBI Agent who is on their case.
45m Drama Action & Adventure
We don't have an overview translated in English. Help us expand our database by adding one.
1h 51m Thriller Crime Drama
Literature professor Jim Bennett leads a secret life as a high-stakes gambler. Always a risk-taker, Bennett bets it all when he borrows from a gangster and offers his own life as collateral. Staying one step ahead, he pits his creditor against the operator of an illicit gambling ring while garnering the attention of Frank, a paternalistic loan shark. As his relationship with a student deepens, Bennett must risk everything for a second chance.
1h 49m Action Drama
When Vetter's wife is killed in a botched hit organized by Diablo, he seeks revenge against those responsible. But in the process, Vetter and Hicks have to fight their way up the chain to get to Diablo but it's easier said than done when all Vetter can focus on is revenge.
1h 48m Action Crime Drama Thriller
Locked up for a minor crime, 19 year old JR quickly learns the harsh realities of prison life. Protection, if you can get it, is paramount. JR soon finds himself under the watchful eye of Australia's most notorious criminal, Brendan Lynch, but protection comes at a price.
1h 55m Action Thriller Mystery
A gang of criminals and corrupt cops plan the murder of a police officer in order to pull off their biggest heist yet across town.
explore
Check out more list from our community