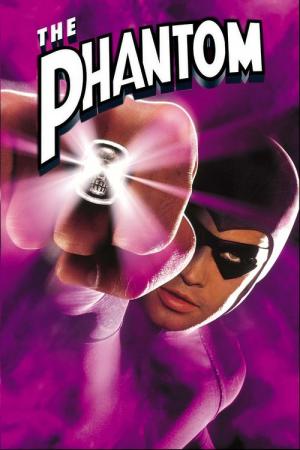 28 Best Phantom Movies List ...
If you liked this film , you will definitely love these too! In this collection we highlight some of the best films that share a very similar mood to '', and are worth checking out.
1h 48m Adventure Fantasy Action Thriller Science Fiction
Based on the 1930's comic strip, puts the hero up against his arch enemy, Shiwan Khan, who plans to take over the world by holding a city to ransom using an atom bomb. Using his powers of invisibility and "The power to cloud men's minds", the Shadow comes blazing to the city's rescue with explosive results.
2.
The Mask of Zorro (1998)
2h 16m Action Adventure
It has been twenty years since Don Diego de la Vega fought Spanish oppression in Alta California as the legendary romantic hero, Zorro. Having escaped from prison he transforms troubled bandit Alejandro into his successor, in order to foil the plans of the tyrannical Don Rafael Montero who robbed him of his freedom, his wife and his precious daughter.
2h Action & Adventure Crime Drama
Chris Moore is shocked to learn that he was adopted and is actually the son of The Phantom, a caped crime fighter. He joins the Phantom team in the jungles of Bengalla to train in martial arts and combat, and emerges as the next Phantom.
4.
Big Trouble in Little China (1986)
1h 39m Action Adventure Comedy Fantasy
When trucker Jack Burton agreed to take his friend, Wang Chi, to pick up his fiancee at the airport, he never expected to get involved in a supernatural battle between good and evil. Wang's fiancee has emerald green eyes, which make her a perfect target for immortal sorcerer Lo Pan and his three invincible cronies. Lo Pan must marry a girl with green eyes so he can regain his physical form.
1h 39m Action
Chui Chik tries to lead a quiet life as a librarian. However, he is really a former test subject for a highly secretive supersoldier project and the instructor of a special commando unit dubbed "701." The 701 squad is used for many government missions, but after one of the agents kills a team of policemen in an uncontrollable rage, the government decides to abort the project and eliminate all the subjects. Chui Chik helped the surviving 701 agents flee the extermination attempt. Having escaped, Chui Chik went separate ways from his team. Later, he discovers that the rest of the team were responsible for a violent crime spree that was beyond the capability of the local police. He sets out to stop them, donning a disguise and using the superhero alias of "Black Mask". Having lost the ability to feel pain due to the surgery performed on the super-soldiers by the military, Black Mask is almost invulnerable.
1h 48m Action Adventure Science Fiction Family
Young pilot Cliff Secord stumbles on a top secret rocket-pack and with the help of his mechanic/mentor, he attempts to save his girl and stop the Nazis as 'The Rocketeer'.
1h 22m Action Comedy
America's 7th Best Superhero Team, the Specials, are a group of geeks and oddballs. We get to see one day in their lives as fan and new member Nightbird joins the group, just in time for the group to get a new line of action figures. But the members' extreme personalities and personal issues threaten to rip the group apart.
8.
Teenage Mutant Ninja Turtles II: The Secret of the Ooze (1991)
1h 29m Action Adventure Comedy Science Fiction
Two brothers have half of a powerful ancient Chinese talisman. An evil gang leader has the other half, and determines to get the brothers' half and have a complete medallion so he can gain absolute power.
12.
Bulletproof Monk (2003)
1h 44m Action Comedy Fantasy
A mysterious and immortal Tibetan kung fu master, who has spent the last 60 years traveling around the world protecting the ancient Scroll of the Ultimate, mentors a selfish street kid in the ancient intricacies of kung fu.
1h 48m Action Adventure Comedy
Deadpool tells the origin story of former Special Forces operative turned mercenary Wade Wilson, who after being subjected to a rogue experiment that leaves him with accelerated healing powers, adopts the alter ego Deadpool. Armed with his new abilities and a dark, twisted sense of humor, Deadpool hunts down the man who nearly destroyed his life.
14.
Masters of the Universe (1987)
1h 46m Action Fantasy Science Fiction Adventure Thriller
The world of Eternia in the aftermath of Skeletor's war on Castle Grayskull, which he has won after seizing Grayskull and the surrounding city using a cosmic key developed by the locksmith Gwildor. The Sorceress is now Skeletor's prisoner and he begins to drain her life-force as he waits for the moon of Eternia to align with the Great Eye of the Universe that will bestow god-like power upon him.
15.
The Beastmaster (1982)
1h 58m Fantasy Adventure Action
Dar, is the son of a king, who is hunted by a priest after his birth and grows up in another family. When he becomes a grown man his new father is murdered by savages and he discovers that he has the ability to communicate with the animals, which leads him on his quest for revenge against his father's killers.
16.
Teenage Mutant Ninja Turtles (2014)
1h 41m Science Fiction Action Adventure Comedy
When a kingpin threatens New York City, a group of mutated turtle warriors must emerge from the shadows to protect their home.
17.
Doc Savage: The Man of Bronze (1975)
1h 37m Action Fantasy Science Fiction
Elektra the warrior survives a near-death experience, becomes an assassin-for-hire, and tries to protect her two latest targets, a single father and his young daughter, from a group of supernatural assassins.
19.
Fantastic 4: Rise of the Silver Surfer (2007)
1h 32m Adventure Fantasy Action Thriller
The Fantastic Four return to the big screen as a new and all powerful enemy threatens the Earth. The seemingly unstoppable 'Silver Surfer', but all is not what it seems and there are old and new enemies that pose a greater threat than the intrepid superheroes realize.
20.
The Return of Swamp Thing (1989)
1h 28m Thriller Fantasy Action Comedy
A Hong Kong detective suffers a fatal accident involving a mysterious medallion and is transformed into an immortal warrior with superhuman powers.
22.
Tarzan and the Lost City (1998)
1h 23m Adventure
Tarzan returns to his homeland of Africa to save his home from destruction.
1h 55m Adventure Fantasy Action
Against his father Odin's will, The Mighty Thor - a powerful but arrogant warrior god - recklessly reignites an ancient war. Thor is cast down to Earth and forced to live among humans as punishment. Once here, Thor learns what it takes to be a true hero when the most dangerous villain of his world sends the darkest forces of Asgard to invade Earth.
2h 20m Action Crime Drama
Driven by tragedy, billionaire Bruce Wayne dedicates his life to uncovering and defeating the corruption that plagues his home, Gotham City. Unable to work within the system, he instead creates a new identity, a symbol of fear for the criminal underworld - The Batman.
25.
The Golden Voyage of Sinbad (1973)
1h 45m Action Adventure Drama Fantasy
Sinbad and his crew intercept a homunculus carrying a golden tablet. Koura, the creator of the homunculus and practitioner of evil magic, wants the tablet back and pursues Sinbad. Meanwhile Sinbad meets the Vizier who has another part of the interlocking golden map, and they mount a quest across the seas to solve the riddle of the map.
26.
The Amazing Spider-Man (2012)
2h 16m Action Adventure Fantasy
Peter Parker is an outcast high schooler abandoned by his parents as a boy, leaving him to be raised by his Uncle Ben and Aunt May. Like most teenagers, Peter is trying to figure out who he is and how he got to be the person he is today. As Peter discovers a mysterious briefcase that belonged to his father, he begins a quest to understand his parents' disappearance – leading him directly to Oscorp and the lab of Dr. Curt Connors, his father's former partner. As Spider-Man is set on a collision course with Connors' alter ego, The Lizard, Peter will make life-altering choices to use his powers and shape his destiny to become a hero.
27.
The Death of the Incredible Hulk (1990)
explore
Check out more list from our community