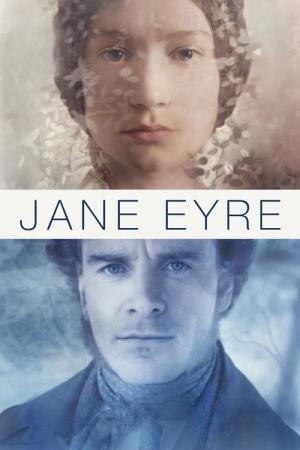 23 Best Movies Similar To Jane Eyre ...
If you liked this film , you will probably love these too! In this collection we highlight some of the best films that share a very similar premise to '', and are worth checking out.
1.
Pride & Prejudice (2005)
2h 7m Drama Romance
A story of love and life among the landed English gentry during the Georgian era. Mr. Bennet is a gentleman living in Hertfordshire with his overbearing wife and five daughters, but if he dies their house will be inherited by a distant cousin whom they have never met, so the family's future happiness and security is dependent on the daughters making good marriages.
2.
Wuthering Heights (1992)
1h 45m Drama Romance
Young orphan Heathcliff is adopted by the wealthy Earnshaw family and moves into their estate, Wuthering Heights. Soon, the new resident falls for his compassionate foster sister, Cathy. The two share a remarkable bond that seems unbreakable until Cathy, feeling the pressure of social convention, suppresses her feelings and marries Edgar Linton, a man of means who befits her stature. Heathcliff vows to win her back.
4.
Far from the Madding Crowd (2015)
1h 59m Drama Romance
Based on the literary classic by Thomas Hardy. Bathsheba Everdene, attracts three very different suitors: Gabriel Oak, a sheep farmer, captivated by her fetching willfulness; Frank Troy, a handsome and reckless Sergeant; and William Boldwood, a prosperous and mature bachelor. This timeless story of Bathsheba's choices and passions explores the nature of relationships and love – as well as the human ability to overcome hardships through resilience and perseverance.
5.
Sense and Sensibility (1995)
2h 16m Drama Romance
Rich Mr. Dashwood dies, leaving his second wife and her daughters poor by the rules of inheritance. Two daughters are the titular opposites.
6.
Northanger Abbey (2007)
1h 33m Drama Romance TV Movie
A young woman's penchant for sensational Gothic novels leads to misunderstandings in the matters of the heart.
1h 52m Drama Romance
Jane Eyre is an orphan cast out as a young girl by her aunt, Mrs. Reed, and sent to be raised in a harsh charity school for girls. There she learns to be come a teacher and eventually seeks employment outside the school. Her advertisement is answered by the housekeeper of Thornfield Hall, Mrs. Fairfax.
2h Drama Romance
A biographical portrait of a pre-fame Jane Austen and her romance with a young Irishman.
10.
Mansfield Park (1999)
1h 52m Drama Romance
When spirited young woman, Fanny Price is sent away to live on the great country estate of her rich cousins, she's meant to learn the ways of proper society. But while Fanny learns 'their' ways, she also enlightens them with a wit and sparkle all her own.
1h Drama
Britain is in the grip of a chilling recession... falling wages, rising prices, civil unrest - only the bankers are smiling. It's 1783 and Ross Poldark returns from the American War of Independence to his beloved Cornwall to find his world in ruins: his father dead, the family mine long since closed, his house wrecked and his sweetheart pledged to marry his cousin. But Ross finds that hope and love can be found when you are least expecting it in the wild but beautiful Cornish landscape.
2h 3m Drama Romance
The daughter of a thief, young Moll is placed in the care of a nunnery after the execution of her mother. However, the actions of an abusive priest lead Moll to rebel as a teenager, escaping to the dangerous streets of London. Further misfortunes drive her to accept a job as a prostitute from the conniving Mrs. Allworthy. It is there that Moll first meets Hibble, who is working as Allworthy's servant but takes a special interest in the young woman's well-being. With his help, she retains hope for the future, ultimately falling in love with an unconventional artist who promises the possibility of romantic happiness.
1h 55m Drama Romance
When the father of privileged Rosina da Silva violently dies, she decides to pass herself off as a gentile and finds employment with a family in faraway Scotland. Soon she and the family father, Charles, start a passionate secret affair.
14.
Wuthering Heights (1970)
1h 44m Drama Romance
The Earnshaws are Yorkshire farmers during the early 19th Century. One day, Mr. Earnshaw returns from a trip to the city, bringing with him a ragged little boy called Heathcliff. Earnshaw's son, Hindley, resents the child, but Heathcliff becomes companion and soulmate to Hindley's sister, Catherine. After her parents die, Cathy and Heathcliff grow up wild and free on the Moors and despite the continued enmity between Hindley and Heathcliff they're happy-- until Cathy meets Edgar Linton, the son of a wealthy neighbor. Written by Marg Baskin
2h 3m Romance Drama
An epic love story centered around an older man who reads aloud to a woman with Alzheimer's. From a faded notebook, the old man's words bring to life the story about a couple who is separated by World War II, and is then passionately reunited, seven years later, after they have taken different paths.
16.
Lady Chatterley's Lover (2015)
1h 29m Romance Drama
An early-20th-century tale of love across class boundaries which tells the legendary and romantic story of Lady Chatterley's affair with her gamekeeper. Jed Mercurio's adaptation of DH Lawrence's classic.
17.
A Walk in the Clouds (1995)
1h 43m Drama Romance
World War II vet Paul Sutton falls for a pregnant and unwed woman who persuades him -- during their first encounter -- to pose as her husband so she can face her family.
18.
Great Expectations (2012)
2h 8m Drama Romance
Miss Havisham, a wealthy spinster who wears an old wedding dress and lives in the dilapidated Satis House, asks Pip's 'Uncle Pumblechook' to find a boy to play with her adopted daughter Estella. Pip begins to visit Miss Havisham and Estella, with whom he falls in love, then Pip—a humble orphan—suddenly becomes a gentleman with the help of an unknown benefactor.
58m Drama Comedy
Nothing delights Emma more than meddling in the love lives of others. But when she takes protege Harriet Smith under her wing, her plans can only end in disaster...
30m Drama
Amy Dorrit spends her days earning money for the family and looking after her proud father who is a long term inmate of Marshalsea debtors' prison in London. Amy and her family's world is transformed when her employer's son, Arthur Clennam, returns from overseas to solve his family's mysterious legacy and discovers that their lives are interlinked.
21.
Great Expectations (1998)
1h 51m Comedy Drama Romance
Loosely based on the Charles Dickens' classic novel, "Great Expectations" is a sensual tale of a young man's unforgettable passage into manhood, and the three individuals who will undeniably change his life forever. Through the surprising interactions of these vivid characters, "Great Expectations" takes a unique and contemporary look at life's great coincidences.
22.
A Room with a View (1985)
1h 57m Drama Romance
When Lucy Honeychurch and chaperon Charlotte Bartlett find themselves in Florence with rooms without views, fellow guests Mr Emerson and son George step in to remedy the situation. Meeting the Emersons could change Lucy's life forever but, once back in England, how will her experiences in Tuscany affect her marriage plans?
explore
Check out more list from our community