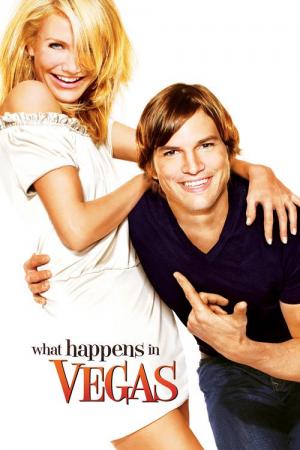 10 Best Movies Similar To What Happens In Vegas ...
If you liked this film , you will definitely love these too! In this collection we highlight some of the best films that share a very similar premise to 'What Happens in Vegas', and are worth checking out.
1.
You, Me and Dupree (2006)
1h 48m Comedy Romance
After standing in as best man for his longtime friend Carl Petersen, Randy Dupree loses his job, becomes a barfly and attaches himself to the newlywed couple almost permanently -- as their houseguest. But the longer Dupree camps out on their couch, the closer he gets to Carl's bride, Molly, leaving the frustrated groom wondering when his pal will be moving out.
1h 40m Romance Comedy
When yet another anniversary passes without a marriage proposal from her boyfriend, Anna decides to take action. Aware of a Celtic tradition that allows women to pop the question on Feb. 29, she plans to follow her lover to Dublin and ask him to marry her. Fate has other plans, however, and Anna winds up on the other side of the Emerald Isle with handsome, but surly, Declan -- an Irishman who may just lead Anna down the road to true love.
3.
No Strings Attached (2011)
1h 47m Comedy Romance
Emma is a busy doctor who sets up a seemingly perfect arrangement when she offers her best friend Adam a relationship with one rule: No strings attached. But when a fling becomes a thing, can sex friends stay best friends?
1h 35m Comedy Romance
Tom Leezak and Sarah McNerney fall in love and plan to get married, despite opposition from Sarah's uptight, rich family. When they do get married, and get a chance to prove Sarah's family wrong, they go on a European honeymoon and run into disaster after disaster. They have to decide whether the honeymoon from hell and a few pre-marital mistakes are worth throwing away their love and marriage.
1h 29m Comedy Romance
Two best friends become rivals when their respective weddings are accidentally booked for the same day.
1h 45m Romance Comedy
Two overworked and underpaid assistants come up with a plan to get their bosses off their backs by setting them up with each other.
7.
Failure to Launch (2006)
1h 37m Comedy
Tripp, an attractive man in his thirties, is still living with his parents Al and Sue. Tripp's best friends Demo and Ace are also still living in their parents' homes and seem proud of it. Al and Sue are not happy, however, and are fascinated when friends whose adult son has recently moved away from home reveal they hired an expert to arrange the matter and couldn't be happier with the result.
8.
Someone Like You... (2001)
1h 37m Comedy Romance
Jane Goodale has everything going for her. She's a producer on a popular daytime talk show, and is in a hot romance with the show's dashing executive producer Ray. But when the relationship goes terribly awry, Jane begins an extensive study of the male animal, including her womanizing roommate Eddie. Jane puts her studies and romantic misadventure to use as a pseudonymous sex columnist -- and becomes a sensation.
1h 37m Comedy
When Jay and Annie first got together, their romantic connection was intense – but ten years and two kids later, the flame of their love needs a spark. To kick things up a notch, they decide – why not? – to make a video of themselves trying out every position in The Joy of Sex in one marathon three-hour session. It seems like a great idea – until they discover that their most private video is no longer private. With their reputations on the line, they know they're just one click away from being laid bare to the world... but as their race to reclaim their video leads to a night they'll never forget, they'll find that their video will expose even more than they bargained for.
1h 51m Comedy Romance
Altruistic Jane finds herself facing her worst nightmare as her younger sister announces her engagement to the man Jane secretly adores.
explore
Check out more list from our community