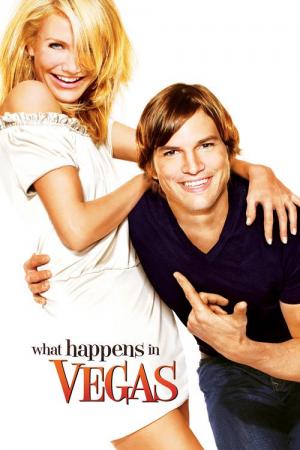 31 Best Movies Similar To What Happens In Vegas ...
If you liked this one , you will for sure love these too! In this selection we highlight some of the best films that share a very similar premise to '', and are worth checking out.
1h 48m Comedy Romance Drama
When she learns she's in danger of losing her visa status and being deported, overbearing book editor Margaret Tate forces her put-upon assistant, Andrew Paxton, to marry her.
2.
How to Lose a Guy in 10 Days (2003)
1h 56m Comedy Romance
It's the battle of wills, as Andie (Kate Hudson) needs to prove she can dump a guy in 10 days, whereas Ben (Matthew McConaughey) needs to prove he can win a girl in 10 days. Now, the clock is ticking - and the wildly entertaining comedy smash is off and running in this irresistible tale of sex, lies and outrageous romantic fireworks!
1h 36m Comedy Romance
A romantically challenged morning show producer is reluctantly embroiled in a series of outrageous tests by her chauvinistic correspondent to prove his theories on relationships and help her find love. His clever ploys, however, lead to an unexpected result.
4.
No Strings Attached (2011)
1h 47m Comedy Romance
Emma is a busy doctor who sets up a seemingly perfect arrangement when she offers her best friend Adam a relationship with one rule: No strings attached. But when a fling becomes a thing, can sex friends stay best friends?
5.
The Other Woman (2014)
1h 49m Comedy Romance
After discovering her boyfriend is married, Carly soon meets the wife he's been cheating on. And when yet another affair is discovered, all three women team up to plot mutual revenge on the three-timing SOB.
1h 35m Comedy Romance
Tom Leezak and Sarah McNerney fall in love and plan to get married, despite opposition from Sarah's uptight, rich family. When they do get married, and get a chance to prove Sarah's family wrong, they go on a European honeymoon and run into disaster after disaster. They have to decide whether the honeymoon from hell and a few pre-marital mistakes are worth throwing away their love and marriage.
7.
Just Go with It (2011)
1h 57m Comedy Romance
A plastic surgeon, romancing a much younger schoolteacher, enlists his loyal assistant to pretend to be his soon to be ex-wife, in order to cover up a careless lie. When more lies backfire, the assistant's kids become involved, and everyone heads off for a weekend in Hawaii that will change all their lives.
8.
Someone Like You... (2001)
1h 37m Comedy Romance
Jane Goodale has everything going for her. She's a producer on a popular daytime talk show, and is in a hot romance with the show's dashing executive producer Ray. But when the relationship goes terribly awry, Jane begins an extensive study of the male animal, including her womanizing roommate Eddie. Jane puts her studies and romantic misadventure to use as a pseudonymous sex columnist -- and becomes a sensation.
2h 16m Comedy Romance
Two women, one from the United States and one from the United Kingdom, swap homes at Christmastime after bad breakups with their boyfriends. Each woman finds romance with a local man but realizes that the imminent return home may end the relationship.
1h 29m Comedy Romance
Two best friends become rivals when their respective weddings are accidentally booked for the same day.
11.
Life as We Know It (2010)
1h 54m Comedy Romance Drama
After a distastrous first date for caterer Holly and network sports director Messer, all they have is common is a dislike for each other and their love for their goddaughter Sophie. But when they suddenly become all Sophie has in this world, Holly and Messer must set their differences aside. Juggling careers and social calendars, they'll have to find common ground while living under the same roof.
12.
Failure to Launch (2006)
1h 37m Comedy
Tripp, an attractive man in his thirties, is still living with his parents Al and Sue. Tripp's best friends Demo and Ace are also still living in their parents' homes and seem proud of it. Al and Sue are not happy, however, and are fascinated when friends whose adult son has recently moved away from home reveal they hired an expert to arrange the matter and couldn't be happier with the result.
1h 45m Romance Comedy
Two overworked and underpaid assistants come up with a plan to get their bosses off their backs by setting them up with each other.
14.
That Awkward Moment (2014)
1h 34m Comedy Romance
Best pals Jason and Daniel indulge in casual flings and revel in their carefree, unattached lives. After learning that the marriage of their friend Mikey is over, they gladly welcome him back into their circle. The three young men make a pact to have fun and avoid commitment. However, when all three find themselves involved in serious relationships, they must keep their romances secret from one another.
15.
Two Weeks Notice (2002)
1h 41m Comedy Romance
Dedicated environmental lawyer Lucy Kelson goes to work for billionaire George Wade as part of a deal to preserve a community center. Indecisive and weak-willed George grows dependent on Lucy's guidance on everything from legal matters to clothing. Exasperated, Lucy gives notice and picks Harvard graduate June Carter as her replacement. As Lucy's time at the firm nears an end, she grows jealous of June and has second thoughts about leaving George.
1h 58m Comedy Drama Romance
Dating coach Alex 'Hitch' Hitchens mentors a bumbling client, Albert, who hopes to win the heart of the glamorous Allegra Cole. While Albert makes progress, Hitch faces his own romantic setbacks when proven techniques fail to work on Sara Melas, a tabloid reporter digging for dirt on Allegra Cole's love life. When Sara discovers Hitch's connection to Albert – now Allegra's boyfriend – it threatens to destroy both relationships.
1h 51m Comedy Romance
Altruistic Jane finds herself facing her worst nightmare as her younger sister announces her engagement to the man Jane secretly adores.
18.
Laws of Attraction (2004)
1h 30m Comedy Romance
Amidst a sea of litigation, two New York City divorce lawyers find love.
1h 40m Romance Comedy
When yet another anniversary passes without a marriage proposal from her boyfriend, Anna decides to take action. Aware of a Celtic tradition that allows women to pop the question on Feb. 29, she plans to follow her lover to Dublin and ask him to marry her. Fate has other plans, however, and Anna winds up on the other side of the Emerald Isle with handsome, but surly, Declan -- an Irishman who may just lead Anna down the road to true love.
20.
Think Like a Man Too (2014)
1h 45m Comedy Romance
All the couples are back for a wedding in Las Vegas, but plans for a romantic weekend go awry when their various misadventures get them into some compromising situations that threaten to derail the big event.
21.
My Best Friend's Girl (2008)
1h Documentary
Three-part documentary series about the importance and nature of friendship among children, told from their point of view. Shot over eight months and told entirely from their perspective, it is an intimate and moving insight into how children think and feel as they journey into a new world.
1h 35m Romance Comedy
Upon discovering her husband's infidelity, Sandy leaves the suburbs and moves into the city. There, she befriends Aram, a guy whose wife only married him so she could get a green card. Sandy hires Aram to be her nanny, and it isn't long until Aram and Sandy find out they get along wonderfully and start to date. But is their relationship real or is it, in fact, just a rebound for both of them?
23.
You, Me and Dupree (2006)
1h 48m Comedy Romance
After standing in as best man for his longtime friend Carl Petersen, Randy Dupree loses his job, becomes a barfly and attaches himself to the newlywed couple almost permanently -- as their houseguest. But the longer Dupree camps out on their couch, the closer he gets to Carl's bride, Molly, leaving the frustrated groom wondering when his pal will be moving out.
1h 37m Comedy
When Jay and Annie first got together, their romantic connection was intense – but ten years and two kids later, the flame of their love needs a spark. To kick things up a notch, they decide – why not? – to make a video of themselves trying out every position in The Joy of Sex in one marathon three-hour session. It seems like a great idea – until they discover that their most private video is no longer private. With their reputations on the line, they know they're just one click away from being laid bare to the world... but as their race to reclaim their video leads to a night they'll never forget, they'll find that their video will expose even more than they bargained for.
1h 43m Comedy Drama Family Fantasy Romance
Manhattanite Ashley is known to many as the luckiest woman around. After a chance encounter with a down-and-out young man, however, she realizes that she's swapped her fortune for his.
26.
The Sweetest Thing (2002)
1h 24m Romance Comedy
Christina's love life is stuck in neutral. After years of avoiding the hazards of a meaningful relationship, one night while club-hopping with her girlfriends, she meets Peter, her perfect match. Fed up with playing games, she finally gets the courage to let her guard down and follow her heart, only to discover that Peter has suddenly left town. Accompanied by Courtney, she sets out to capture the one that got away.
1h 45m Comedy Romance
When a young African-American woman brings her fiancé home to meet her parents, she's neglected to mention one tiny detail - he's white.
28.
The Wedding Date (2005)
1h 28m Comedy Romance
With the wedding of her younger sister fast approaching, Kat Ellis faces the undesirable prospect of traveling alone to London for the ceremony. While this is bad enough, Jeffrey, the man who left her as they moved closer to marriage, happens to be the groom's best man. Determined to show everyone -- most of all Jeffrey -- that her romantic life is as full and thrilling as ever, Kat hires a charming male escort as her date.
29.
The Back-up Plan (2010)
1h 46m Comedy Romance
When Zoe tires of looking for Mr. Right, she decides to have a baby on her own. But on the day she's artificially inseminated, she meets Stan, who seems to be just who she's been searching for all her life. Now, Zoe has to figure out how to make her two life's dreams fit with each other.
30.
New Year's Eve (2011)
1h 58m Comedy Romance
The lives of several couples and singles in New York intertwine over the course of New Year's Eve.
explore
Check out more list from our community