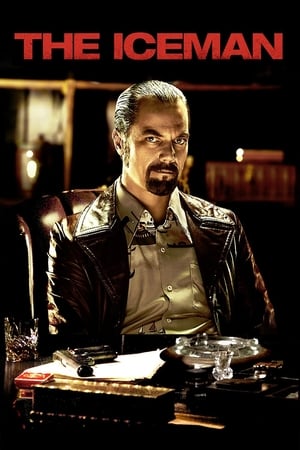 14 Best Movies Like The Iceman ...
If you liked this film , you will for sure love these too! In this selection we highlight some of the best films that share a very similar mood to 'The Iceman', and are worth checking out.
2h 55m Drama Crime
Spanning the years 1945 to 1955, a chronicle of the fictional Italian-American Corleone crime family. When organized crime family patriarch, Vito Corleone barely survives an attempt on his life, his youngest son, Michael steps in to take care of the would-be killers, launching a campaign of bloody revenge.
2h 25m Drama Crime
The true story of Henry Hill, a half-Irish, half-Sicilian Brooklyn kid who is adopted by neighbourhood gangsters at an early age and climbs the ranks of a Mafia family under the guidance of Jimmy Conway.
3.
We Own the Night (2007)
1h 57m Drama Crime Thriller
A New York nightclub manager tries to save his brother and father from Russian mafia hitmen.
1h 41m Action Crime Drama Thriller
Jimmy Kilmartin is an ex-con trying to stay clean and raise a family. When his cousin Ronnie causes him to take a fall for driving an illegal transport of stolen cars, Detective Calvin Hart is injured and Jimmy lands back in prison. In exchange for an early release, he is asked to help bring down a local crime boss named 'Little Junior' Brown. However, he's also sent undercover by Detective Hart to work with Little Junior and infiltrate his operations. As soon as Little Junior kills an undercover Federal agent with Jimmy watching, the unscrupulous DA and the Feds further complicate his life.
1h 39m Drama Action Crime
Ash Wednesday is set in the Manhattan of the early 1980's and is about a pair of Irish-American brothers who become embroiled in a conflict with the Irish Mob.
2h 24m Crime Thriller
A Puerto-Rican ex-con, just released from prison, pledges to stay away from drugs and violence despite the pressure around him, and lead a better life outside NYC.
2h 14m Crime Drama Mystery
New York gangster Ben 'Bugsy' Siegel takes a brief business trip to Los Angeles. A sharp-dressing womanizer with a foul temper, Siegel doesn't hesitate to kill or maim anyone crossing him. In L.A. the life, the movies, and most of all strong-willed Virginia Hill detain him while his family wait back home. Then a trip to a run-down gambling joint at a spot in the desert known as Las Vegas gives him his big idea.
1h 44m Action Crime Drama
Freddy Heflin is the sheriff of a place everyone calls "Cop Land" — a small and seemingly peaceful town populated by the big city police officers he's long admired. Yet something ugly is taking place behind the town's peaceful facade. And when Freddy uncovers a massive, deadly conspiracy among these local residents, he is forced to take action and make a dangerous choice between protecting his idols and upholding the law.
9.
Veronica Guerin (2003)
1h 38m Drama Crime Thriller
In this true story, Veronica Guerin is an investigative reporter for an Irish newspaper. As the drug trade begins to bleed into the mainstream, Guerin decides to take on and expose those responsible. Beginning at the bottom with addicts, Guerin then gets in touch with John Traynor, a paranoid informant. Not without some prodding, Traynor leads her to John Gilligan, the ruthless head of the operation, who does not take kindly to Guerin's nosing.
10.
No Country for Old Men (2007)
2h 2m Crime Drama Thriller
Llewelyn Moss stumbles upon dead bodies, $2 million and a hoard of heroin in a Texas desert, but methodical killer Anton Chigurh comes looking for it, with local sheriff Ed Tom Bell hot on his trail. The roles of prey and predator blur as the violent pursuit of money and justice collide.
11.
Kill the Irishman (2011)
1h 46m Action Crime Thriller Drama
Over the summer of 1976, thirty-six bombs detonate in the heart of Cleveland while a turf war raged between Irish mobster Danny Greene and the Italian mafia. Based on a true story, Kill the Irishman chronicles Greene's heroic rise from a tough Cleveland neighborhood to become an enforcer in the local mob.
12.
The Untouchables (1987)
1h 59m Crime Drama History Thriller
Young Treasury Agent Elliot Ness arrives in Chicago and is determined to take down Al Capone, but it's not going to be easy because Capone has the police in his pocket. Ness meets Jimmy Malone, a veteran patrolman and probably the most honorable one on the force. He asks Malone to help him get Capone, but Malone warns him that if he goes after Capone, he is going to war.
2h 20m Crime History
A portrait of union leader James R. Hoffa, as seen through the eyes of his friend, Bobby Ciaro. The film follows Hoffa through his countless battles with the RTA and President Roosevelt.
1h 46m Drama Crime
Bob Saginowski finds himself at the center of a robbery gone awry and entwined in an investigation that digs deep into the neighborhood's past where friends, families, and foes all work together to make a living - no matter the cost.
explore
Check out more list from our community