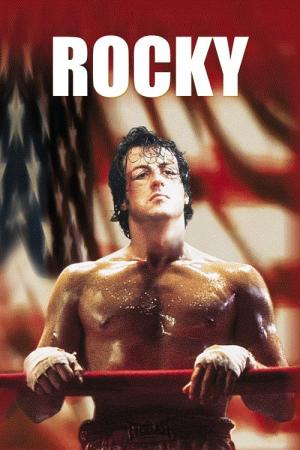 10 Best Movies Like Rocky ...
If you liked this one , you will probably love these too! In this selection we highlight some of the best films that share a very similar premise to 'Rocky', and are worth checking out.
1h 59m Drama
After Rocky goes the distance with champ Apollo Creed, both try to put the fight behind them and move on. Rocky settles down with Adrian but can't put his life together outside the ring, while Creed seeks a rematch to restore his reputation. Soon enough, the "Master of Disaster" and the "Italian Stallion" are set on a collision course for a climactic battle that is brutal and unforgettable.
2.
Million Dollar Baby (2004)
2h 12m Drama
Despondent over a painful estrangement from his daughter, trainer Frankie Dunn isn't prepared for boxer Maggie Fitzgerald to enter his life. But Maggie's determined to go pro and to convince Dunn and his cohort to help her.
2h 20m Drama Action
The youngest son of an alcoholic former boxer returns home, where he's trained by his father for competition in a mixed martial arts tournament – a path that puts the fighter on a collision course with his estranged, older brother.
1h 47m Action Drama
Sylvester Stallone is fighting the odds again, this time in the wrestling ring. As Cosmo Carboni, he and his two brothers dream of getting out of Hell's Kitchen (circa 1946) and into the big time. The exit signs point to Paradise Alley, a sleazy private club where the floorshow consists of raucous wrestling matches with big purses. Stallone not only starred in and wrote this action-packed film, he also made his directorial debut in this tale of three guys who could take anything Hell's Kitchen could dish out.
1h 54m Drama Family
High school basketball is king in small-town Indiana, and the 1954 Hickory Huskers are all hope and no talent. But their new coach -- abrasive, unlikable Norman Dale -- whips the team into shape ... while also inciting controversy.
1h 10m Action & Adventure Comedy Drama
Choi Kang is a high school dropout with no goals and no future. Until one day he finds himself recruited into the elite Korea Secret Agency...
7.
Remember the Titans (2000)
1h 53m Drama
After leading his football team to 15 winning seasons, coach Bill Yoast is demoted and replaced by Herman Boone – tough, opinionated and as different from the beloved Yoast as he could be. The two men learn to overcome their differences and turn a group of hostile young men into champions.
1h 39m Drama
Now the world champion, Rocky Balboa is living in luxury and only fighting opponents who pose no threat to him in the ring, until Clubber Lang challenges him to a bout. After taking a pounding from Lang, the humbled champ turns to former bitter rival Apollo Creed for a rematch with Lang.
1h 42m Drama Action
When he loses a highly publicized virtual boxing match to ex-champ Rocky Balboa, reigning heavyweight titleholder, Mason Dixon retaliates by challenging Rocky to a nationally televised, 10-round exhibition bout. To the surprise of his son and friends, Rocky agrees to come out of retirement and face an opponent who's faster, stronger and thirty years his junior.
1h 50m Drama
Diana Guzman begins to train as a boxer and achieves impressive success, blazing new trails for female boxers, all while keeping it a secret from her father.
explore
Check out more list from our community