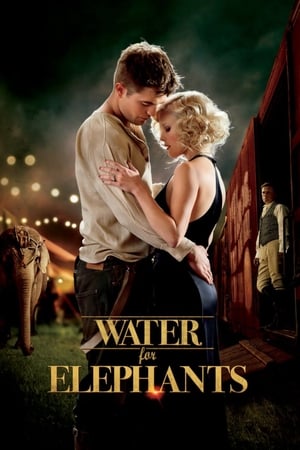 12 Best Movies Similar To Water For Elephants ...
If you liked this movie , you will definitely love these too! In this list we highlight some of the best films that share a very similar mood to 'Water for Elephants', and are worth checking out.
1h 40m Drama
Lil and Roz are two lifelong friends, having grown up together as neighbors in an idyllic beach town. As adults, their sons have developed a friendship as strong as that which binds their mothers. One summer, all four are confronted by simmering emotions that have been mounting between them, and each find unexpected happiness in relationships that cross the bounds of convention.
2h 3m Romance Drama
An epic love story centered around an older man who reads aloud to a woman with Alzheimer's. From a faded notebook, the old man's words bring to life the story about a couple who is separated by World War II, and is then passionately reunited, seven years later, after they have taken different paths.
1h
We don't have an overview translated in English. Help us expand our database by adding one.
1h 57m Drama Romance
A pair of former high school sweethearts reunite after many years when they return to visit their small hometown.
1h 42m Comedy Drama Romance
Caroline, a young waitress who seems to have bad taste in men, is on her way home one night when thugs attempt to rape her. Adam, the mysterious busboy who works at the same diner, helps fight off the assailants, and she begins a relationship with him -- but not all their fellow Minnesotans are happy for them. Meanwhile, the couple face their own difficulties when Caroline finds about Adam's past, including his unique health condition.
6.
The Great Gatsby (2013)
2h 23m Drama Romance
An adaptation of F. Scott Fitzgerald's Long Island-set novel, where Midwesterner Nick Carraway is lured into the lavish world of his neighbor, Jay Gatsby. Soon enough, however, Carraway will see through the cracks of Gatsby's nouveau riche existence, where obsession, madness, and tragedy await.
7.
P.S. I Love You (2007)
2h 6m Drama Romance
A young widow discovers that her late husband has left her 10 messages intended to help ease her pain and start a new life.
8.
The Age of Innocence (1993)
2h 18m Drama Romance
Tale of 19th century New York high society in which a young lawyer falls in love with a woman separated from her husband, while he is engaged to the woman's cousin.
1h 55m Drama Romance War
While Sergeant John Tyree is home on two weeks leave from Germany, he meets Savannah after he dives into the ocean to retrieve Savannah's purse that had fallen off a pier. John eventually falls in love with Savannah, who promises to write to him until he returns from overseas.
2h Drama Romance
After a bleak childhood, Jane Eyre goes out into the world to become a governess. As she lives happily in her new position at Thornfield Hall, she meet the dark, cold, and abrupt master of the house, Mr. Rochester. Jane and her employer grow close in friendship and she soon finds herself falling in love with him. Happiness seems to have found Jane at last, but could Mr. Rochester's terrible secret be about to destroy it forever?
11.
Three Steps Above Heaven (2010)
2h 2m Romance Drama
Story of two young people who belong to different worlds. It is the chronicle of a love improbable, almost impossible but inevitable dragging in a frantic journey they discover the first great love. Babi is a girl from upper-middle class that is educated in goodness and innocence . Hache is a rebellious boy, impulsive, unconscious, has a appetite for risk and danger embodied in endless fights and illegal motorbike races, the limit of common sense
12.
Autumn in New York (2000)
1h 43m Drama Romance
Autumn in New York follows the sexual exploits of Will Keane - New York restaurateur, infamous verging-on-50 playboy, master of the no-commitment seduction - until he runs into an unexpected dead end when he meets Charlotte Fielding. Charlotte is half Will's age and twice his match, a 21 year-old free spirit yearning to get out and taste the excitement of adult life.
explore
Check out more list from our community