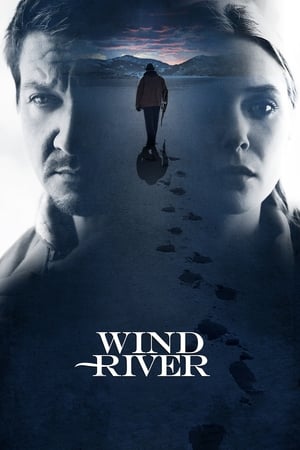 11 Best Movies Like Wind River ...
If you liked this film , you will for sure love these too! In this collection we highlight some of the best films that share a very similar mood to 'Wind River', and are worth checking out.
2h 33m Drama Thriller Crime
Keller Dover faces a parent's worst nightmare when his 6-year-old daughter, Anna, and her friend go missing. The only lead is an old motorhome that had been parked on their street. The head of the investigation, Detective Loki, arrests the driver, but a lack of evidence forces Loki to release his only suspect. Dover, knowing that his daughter's life is at stake, decides that he has no choice but to take matters into his own hands.
2.
The Clovehitch Killer (2018)
1h 49m Mystery Thriller Crime Drama Horror
A picture-perfect family is torn apart after Tyler finds a cache of disturbing images in his father's possession. He begins to suspect that the man he trusts most in the world may be responsible for the murder of 13 women ten years prior.
1h 58m Crime Mystery Thriller
Two Los Angeles homicide detectives are dispatched to a northern town where the sun doesn't set to investigate the methodical murder of a local teen.
1h 59m Crime Thriller Horror
Detective Harry Hole investigates the disappearance of a woman whose pink scarf is found wrapped around an ominous looking snowman.
5.
Hell or High Water (2016)
1h 42m Western Crime
A divorced dad and his ex-con brother resort to a desperate scheme in order to save their family's farm in West Texas.
6.
The Invisible Guest (2016)
1h 46m Mystery Crime Thriller
A young businessman wakes up in a hotel room, locked from the inside, along with his lover, who was murdered while he was unconscious. He hires a prestigious lawyer, and over the course of one evening, they must work together to build a defense case for him before he is taken to jail.
1h 53m Crime Drama Mystery
When 4 year old Amanda McCready disappears from her home and the police make little headway in solving the case, the girl's aunt, Beatrice McCready hires two private detectives, Patrick Kenzie and Angie Gennaro. The detectives freely admit that they have little experience with this type of case, but the family wants them for two reasons - they're not cops and they know the tough neighborhood in which they all live. As the case progresses, Kenzie and Gennaro face drug dealers, gangs and pedophiles. When they are about to solve the case, they are faced with a moral dilemma that tears them apart.
8.
The Girl with the Dragon Tattoo (2011)
2h 38m Thriller Crime Mystery Drama
This English-language adaptation of the Swedish novel by Stieg Larsson follows a disgraced journalist, Mikael Blomkvist, as he investigates the disappearance of a weary patriarch's niece from 40 years ago. He is aided by the pierced, tattooed, punk computer hacker named Lisbeth Salander. As they work together in the investigation, Blomkvist and Salander uncover immense corruption beyond anything they have ever imagined.
9.
The Girl on the Train (2016)
1h 52m Crime Drama Mystery Thriller
Rachel Watson, devastated by her recent divorce, spends her daily commute fantasizing about the seemingly perfect couple who live in a house that her train passes every day, until one morning she sees something shocking happen there and becomes entangled in the mystery that unfolds.
10.
Edge of Darkness (2010)
1h 57m Crime Drama Mystery Thriller
As a seasoned homicide detective, Thomas Craven has seen the bleakest side of humanity. But nothing prepares him for the toughest investigation of his life: the search for his only daughter Emma's killer. Now, he is on a personal mission to uncover the disturbing secrets surrounding her murder, including corporate corruption, government collusion and Emma's own mysterious life.
1h 41m Thriller Crime Mystery
A psychic doctor, John Clancy, works with an FBI special agent in search of a serial killer.
explore
Check out more list from our community