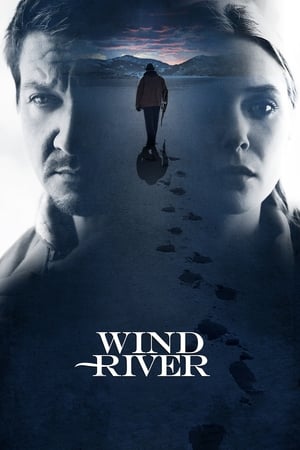 31 Best Movies Like Wind River ...
If you liked this one , you will probably love these too! In this selection we highlight some of the best films that share a very similar mood to '', and are worth checking out.
2h 33m Drama Thriller Crime
Keller Dover faces a parent's worst nightmare when his 6-year-old daughter, Anna, and her friend go missing. The only lead is an old motorhome that had been parked on their street. The head of the investigation, Detective Loki, arrests the driver, but a lack of evidence forces Loki to release his only suspect. Dover, knowing that his daughter's life is at stake, decides that he has no choice but to take matters into his own hands.
2.
Hell or High Water (2016)
1h 42m Western Crime
A divorced dad and his ex-con brother resort to a desperate scheme in order to save their family's farm in West Texas.
2h 37m Crime Drama Mystery Thriller
The true story of the investigation of the "Zodiac Killer", a serial killer who terrified the San Francisco Bay Area, taunting police with his ciphers and letters. The case becomes an obsession for three men as their lives and careers are built and destroyed by the endless trail of clues.
4.
The Girl with the Dragon Tattoo (2009)
2h 32m Drama Thriller Crime Mystery
Swedish thriller based on Stieg Larsson's novel about a male journalist and a young female hacker. In the opening of the movie, Mikael Blomkvist, a middle-aged publisher for the magazine Millennium, loses a libel case brought by corrupt Swedish industrialist Hans-Erik Wennerström. Nevertheless, he is hired by Henrik Vanger in order to solve a cold case, the disappearance of Vanger's niece
2h 7m Crime Mystery Thriller
Two homicide detectives are on a desperate hunt for a serial killer whose crimes are based on the "seven deadly sins" in this dark and haunting film that takes viewers from the tortured remains of one victim to the next. The seasoned Det. Sommerset researches each sin in an effort to get inside the killer's mind, while his novice partner, Mills, scoffs at his efforts to unravel the case.
6.
The Girl on the Train (2016)
1h 52m Crime Drama Mystery Thriller
Rachel Watson, devastated by her recent divorce, spends her daily commute fantasizing about the seemingly perfect couple who live in a house that her train passes every day, until one morning she sees something shocking happen there and becomes entangled in the mystery that unfolds.
1h 58m Crime Mystery Thriller
Two Los Angeles homicide detectives are dispatched to a northern town where the sun doesn't set to investigate the methodical murder of a local teen.
2h 2m Action Crime Thriller
An idealistic FBI agent is enlisted by a government task force to aid in the escalating war against drugs at the border area between the U.S. and Mexico.
2h 18m Thriller Crime Drama Mystery
The lives of three men who were childhood friends are shattered when one of them has a family tragedy.
10.
Gone Baby Gone (2007)
1h 53m Crime Drama Mystery
When 4 year old Amanda McCready disappears from her home and the police make little headway in solving the case, the girl's aunt, Beatrice McCready hires two private detectives, Patrick Kenzie and Angie Gennaro. The detectives freely admit that they have little experience with this type of case, but the family wants them for two reasons - they're not cops and they know the tough neighborhood in which they all live. As the case progresses, Kenzie and Gennaro face drug dealers, gangs and pedophiles. When they are about to solve the case, they are faced with a moral dilemma that tears them apart.
11.
The Bone Collector (1999)
1h 58m Drama Mystery Thriller Crime
Rookie cop, Amelia Donaghy reluctantly teams with Lincoln Rhyme – formerly the department's top homicide detective but now paralyzed as a result of a spinal injury – to catch a grisly serial killer dubbed 'The Bone Collector'. The murderer's special signature is to leave tantalizing clues based on the grim remains of his crimes.
1h 43m Action Crime Mystery Thriller Drama
Recruited to assist Montreal police in their desperate search for a serial killer who assumes the identities of his victims, FBI profiler Illeana Scott knows it's only a matter of time before the killer strikes again. Her most promising lead is a museum employee who might be the killer's only eyewitness.
13.
The Girl with the Dragon Tattoo (2011)
2h 38m Thriller Crime Mystery Drama
This English-language adaptation of the Swedish novel by Stieg Larsson follows a disgraced journalist, Mikael Blomkvist, as he investigates the disappearance of a weary patriarch's niece from 40 years ago. He is aided by the pierced, tattooed, punk computer hacker named Lisbeth Salander. As they work together in the investigation, Blomkvist and Salander uncover immense corruption beyond anything they have ever imagined.
14.
The Silence of the Lambs (1991)
1h 59m Crime Drama Thriller Horror
Clarice Starling is a top student at the FBI's training academy. Jack Crawford wants Clarice to interview Dr. Hannibal Lecter, a brilliant psychiatrist who is also a violent psychopath, serving life behind bars for various acts of murder and cannibalism. Crawford believes that Lecter may have insight into a case and that Starling, as an attractive young woman, may be just the bait to draw him out.
1h 59m Crime Thriller Horror
Detective Harry Hole investigates the disappearance of a woman whose pink scarf is found wrapped around an ominous looking snowman.
16.
A Walk Among the Tombstones (2014)
1h 54m Crime Drama Mystery Thriller
Private investigator Matthew Scudder is hired by a drug kingpin to find out who kidnapped and murdered his wife.
2h 29m Mystery Thriller Drama
With his wife's disappearance having become the focus of an intense media circus, a man sees the spotlight turned on him when it's suspected that he may not be innocent.
18.
The Invisible Guest (2016)
1h 46m Mystery Crime Thriller
A young businessman wakes up in a hotel room, locked from the inside, along with his lover, who was murdered while he was unconscious. He hires a prestigious lawyer, and over the course of one evening, they must work together to build a defense case for him before he is taken to jail.
1h 52m Crime Drama Mystery Thriller
The opening titles explain that American corporations are using the North American Free Trade Agreement by opening large maquiladoras right across the United States–Mexico border. The maquiladoras hire mostly Mexican women to work long hours for little money in order to produce mass quantity products.Lauren Adrian (Jennifer Lopez), an impassioned American news reporter for the "Chicago Sentinel" wants to be assigned to the Iraq front-lines to cover the war. Instead, her editor George Morgan (Martin Sheen) assigns her to investigate a series of slayings involving young maquiladora factory women in a Mexican bordertown.
2h 1m Crime Thriller
Captivated by the lure of sudden wealth, the quiet rural lives of two brothers erupt into conflicts of greed, paranoia and distrust when over $4 million in cash is discovered at the remote site of a downed small airplane. Their simple plan to retain the money while avoiding detection opens a Pandora's box when the fear of getting caught triggers panicked behavior and leads to virulent consequences.
1h 37m Horror Thriller Mystery
An FBI agent tracks a serial killer with the help of three of his would-be victims - all of whom have wildly different stories to tell.
1h 59m Action Crime Thriller
The quiet family life of Nels Coxman, a snowplow driver, is upended after his son's murder. Nels begins a vengeful hunt for Viking, the drug lord he holds responsible for the killing, eliminating Viking's associates one by one. As Nels draws closer to Viking, his actions bring even more unexpected and violent consequences, as he proves that revenge is all in the execution.
2h 10m Crime Drama Mystery Thriller
Private eye Jake Gittes lives off of the murky moral climate of sunbaked, pre-World War II Southern California. Hired by a beautiful socialite to investigate her husband's extra-marital affair, Gittes is swept into a maelstrom of double dealings and deadly deceits, uncovering a web of personal and political scandals that come crashing together.
1h 41m Thriller Crime Mystery
A psychic doctor, John Clancy, works with an FBI special agent in search of a serial killer.
25.
What Happened to Monday (2017)
2h 3m Science Fiction Thriller Drama Mystery
In a world where families are limited to one child due to overpopulation, a set of identical septuplets must avoid being put to a long sleep by the government and dangerous infighting while investigating the disappearance of one of their own.
26.
Bad Times at the El Royale (2018)
2h 21m Thriller Drama Mystery Crime
Lake Tahoe, 1969. Seven strangers, each one with a secret to bury, meet at El Royale, a decadent motel with a dark past. In the course of a fateful night, everyone will have one last shot at redemption.
27.
The Clovehitch Killer (2018)
1h 49m Mystery Thriller Crime Drama Horror
A picture-perfect family is torn apart after Tyler finds a cache of disturbing images in his father's possession. He begins to suspect that the man he trusts most in the world may be responsible for the murder of 13 women ten years prior.
28.
Edge of Darkness (2010)
1h 57m Crime Drama Mystery Thriller
As a seasoned homicide detective, Thomas Craven has seen the bleakest side of humanity. But nothing prepares him for the toughest investigation of his life: the search for his only daughter Emma's killer. Now, he is on a personal mission to uncover the disturbing secrets surrounding her murder, including corporate corruption, government collusion and Emma's own mysterious life.
29.
Kiss the Girls (1997)
1h 55m Drama Mystery Thriller Crime
Forensic psychologist Alex Cross travels to North Carolina and teams with escaped kidnap victim Kate McTiernan to hunt down "Casanova," a serial killer who abducts strong-willed women and forces them to submit to his demands. The trail leads to Los Angeles, where the duo discovers that the psychopath may not be working alone.
explore
Check out more list from our community