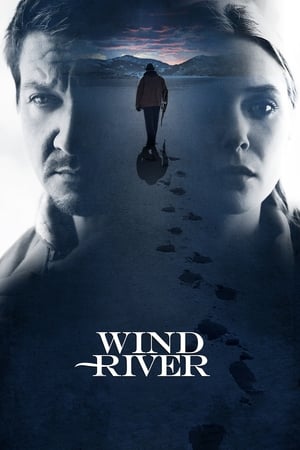 12 Best Movies Like Wind River ...
If you liked this film , you will for sure love these too! In this selection we highlight some of the best films that share a very similar premise to 'Wind River', and are worth checking out.
2h 1m Crime Thriller
Captivated by the lure of sudden wealth, the quiet rural lives of two brothers erupt into conflicts of greed, paranoia and distrust when over $4 million in cash is discovered at the remote site of a downed small airplane. Their simple plan to retain the money while avoiding detection opens a Pandora's box when the fear of getting caught triggers panicked behavior and leads to virulent consequences.
1h 41m Thriller Crime Mystery
A psychic doctor, John Clancy, works with an FBI special agent in search of a serial killer.
3.
A Walk Among the Tombstones (2014)
1h 54m Crime Drama Mystery Thriller
Private investigator Matthew Scudder is hired by a drug kingpin to find out who kidnapped and murdered his wife.
4.
The Bone Collector (1999)
1h 58m Drama Mystery Thriller Crime
Rookie cop, Amelia Donaghy reluctantly teams with Lincoln Rhyme – formerly the department's top homicide detective but now paralyzed as a result of a spinal injury – to catch a grisly serial killer dubbed 'The Bone Collector'. The murderer's special signature is to leave tantalizing clues based on the grim remains of his crimes.
1h 52m Crime Drama Mystery Thriller
The opening titles explain that American corporations are using the North American Free Trade Agreement by opening large maquiladoras right across the United States–Mexico border. The maquiladoras hire mostly Mexican women to work long hours for little money in order to produce mass quantity products.Lauren Adrian (Jennifer Lopez), an impassioned American news reporter for the "Chicago Sentinel" wants to be assigned to the Iraq front-lines to cover the war. Instead, her editor George Morgan (Martin Sheen) assigns her to investigate a series of slayings involving young maquiladora factory women in a Mexican bordertown.
1h 58m Crime Mystery Thriller
Two Los Angeles homicide detectives are dispatched to a northern town where the sun doesn't set to investigate the methodical murder of a local teen.
7.
Bad Times at the El Royale (2018)
2h 21m Thriller Drama Mystery Crime
Lake Tahoe, 1969. Seven strangers, each one with a secret to bury, meet at El Royale, a decadent motel with a dark past. In the course of a fateful night, everyone will have one last shot at redemption.
8.
The Invisible Guest (2016)
1h 46m Mystery Crime Thriller
A young businessman wakes up in a hotel room, locked from the inside, along with his lover, who was murdered while he was unconscious. He hires a prestigious lawyer, and over the course of one evening, they must work together to build a defense case for him before he is taken to jail.
2h 2m Action Crime Thriller
An idealistic FBI agent is enlisted by a government task force to aid in the escalating war against drugs at the border area between the U.S. and Mexico.
1h 59m Crime Thriller Horror
Detective Harry Hole investigates the disappearance of a woman whose pink scarf is found wrapped around an ominous looking snowman.
2h 37m Crime Drama Mystery Thriller
The true story of the investigation of the "Zodiac Killer", a serial killer who terrified the San Francisco Bay Area, taunting police with his ciphers and letters. The case becomes an obsession for three men as their lives and careers are built and destroyed by the endless trail of clues.
12.
Edge of Darkness (2010)
1h 57m Crime Drama Mystery Thriller
As a seasoned homicide detective, Thomas Craven has seen the bleakest side of humanity. But nothing prepares him for the toughest investigation of his life: the search for his only daughter Emma's killer. Now, he is on a personal mission to uncover the disturbing secrets surrounding her murder, including corporate corruption, government collusion and Emma's own mysterious life.
explore
Check out more list from our community