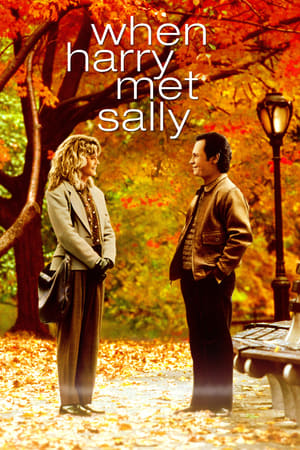 10 Best Movies Like When Harry Met Sally ...
If you liked 'When Harry Met Sally...', you will love these movies! In this selection we highlight some of the best films that share a very similar premise to 'When Harry Met Sally...', and are worth checking out.
1.
Frankie and Johnny (1991)
When Johnny is released from prison following a forgery charge, he quickly lands a job as a short-order cook at a New York diner. Following a brief fling with waitress Cora, Frankie develops an attraction for Cora's friend and fellow waitress Frankie. While Frankie resists Johnny's charms initially, she eventually relents when her best friend, Tim, persuades her to give Johnny a chance.
1h 58m
Director: Garry Marshall
Screenplay: Terrence McNally
Drama Romance Comedy
2.
The Wedding Date (2005)
With the wedding of her younger sister fast approaching, Kat Ellis faces the undesirable prospect of traveling alone to London for the ceremony. While this is bad enough, Jeffrey, the man who left her as they moved closer to marriage, happens to be the groom's best man. Determined to show everyone -- most of all Jeffrey -- that her romantic life is as full and thrilling as ever, Kat hires a charming male escort as her date.
1h 28m
Director: Clare Kilner
Writer: Dana Fox
Comedy Romance
3.
While You Were Sleeping (1995)
A transit worker pulls commuter Peter off railway tracks after he's mugged, but—while he's in a coma—his family mistakenly thinks she's Peter's fiancée, and she doesn't correct them. Things get more complicated when she falls for his brother, who's not quite sure that she's who she claims to be.
1h 43m
Director: Jon Turteltaub
Screenplay: Daniel G. Sullivan
Screenplay: Fredric LeBow
Comedy Romance
Mickey Gordon is a basketball referee who travels to France to bury his father. Ellen Andrews is an American living in Paris who works for the airline he flies on. They meet and fall in love, but their relationship goes through many difficult patches.
1h 41m
Director, Screenplay: Billy Crystal
Screenplay: Babaloo Mandel
Screenplay: Lowell Ganz
Comedy Drama Romance
Four friends search for love and happiness while working at a California sandwich shop.
1h 37m
Director: David McKay
Writer: Betsy Morris
Comedy Drama Romance
6.
Sleepless in Seattle (1993)
Desperate to find his dad Sam a date, a young boy calls into a radio show and catches the attention of Annie, a journalist who wants to meet Sam atop the Empire State Building.
1h 45m
Director, Screenplay: Nora Ephron
Screenplay, Story: Jeff Arch
Screenplay: David S. Ward
Comedy Drama Romance
7.
You've Got Mail (1998)
Tom and Hannah have been platonic friends for 10 years. He's a serial dater, while she wants marriage but hasn't found Mr. Right. Just as Tom is starting to think that he is relationship material after all, Hannah gets engaged. When she asks Tom to be her 'maid' of honor, he reluctantly agrees just so he can attempt to stop the wedding and woo her.
1h 41m
Author: Harry Elfont
Author: Adam Sztykiel
Author: Deborah Kaplan
Director: Paul Weiland
Comedy Romance
What if mechanics told us the truth? What if Barbie and Ken really existed? What if hockey players were always polite with each other? These are the kinds of set-ups explored in this irreverent, absurd and nutty sketch comedy television show.
22m
Comedy
10.
Definitely, Maybe (2008)
When Will decides to tell his daughter the story of how he met her mother, he discovers that a second look at the past might also give him a second chance at the future.
1h 52m
Director, Writer: Adam Brooks
Comedy Romance
explore
Check out more list from our community