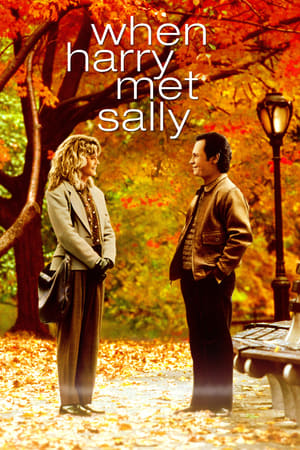 14 Best Movies Like When Harry Met Sally ...
If you liked this one , you will definitely love these too! In this collection we highlight some of the best films that share a very similar mood to 'When Harry Met Sally...', and are worth checking out.
1.
500 Days of Summer (2009)
1h 35m Comedy Drama Romance
Tom, greeting-card writer and hopeless romantic, is caught completely off-guard when his girlfriend, Summer, suddenly dumps him. He reflects on their 500 days together to try to figure out where their love affair went sour, and in doing so, Tom rediscovers his true passions in life.
1h 47m Drama Romance
A romantic comedy centered on Dexter and Emma, who first meet during their graduation in 1988 and proceed to keep in touch regularly. The film follows what they do on July 15 annually, usually doing something together.
1h 41m Comedy Drama Romance
Mickey Gordon is a basketball referee who travels to France to bury his father. Ellen Andrews is an American living in Paris who works for the airline he flies on. They meet and fall in love, but their relationship goes through many difficult patches.
4.
Bridget Jones's Diary (2001)
1h 37m Comedy Romance Drama
A chaotic Bridget Jones meets a snobbish lawyer, and he soon enters her world of imperfections.
5.
Life as We Know It (2010)
1h 54m Comedy Romance Drama
After a distastrous first date for caterer Holly and network sports director Messer, all they have is common is a dislike for each other and their love for their goddaughter Sophie. But when they suddenly become all Sophie has in this world, Holly and Messer must set their differences aside. Juggling careers and social calendars, they'll have to find common ground while living under the same roof.
22m Comedy
What if mechanics told us the truth? What if Barbie and Ken really existed? What if hockey players were always polite with each other? These are the kinds of set-ups explored in this irreverent, absurd and nutty sketch comedy television show.
1h 55m Romance Comedy
It took a lot of cajoling to get Bob, a recently widowed architect, to go on a blind date at a quirky Irish-Italian eatery. Once there, he's smitten instantly not with his date but with the sharp-witted waitress. Everything seems to be going great until an unbelievable truth is revealed, one that could easily break both of their hearts for good.
8.
Frankie and Johnny (1991)
1h 58m Drama Romance Comedy
When Johnny is released from prison following a forgery charge, he quickly lands a job as a short-order cook at a New York diner. Following a brief fling with waitress Cora, Frankie develops an attraction for Cora's friend and fellow waitress Frankie. While Frankie resists Johnny's charms initially, she eventually relents when her best friend, Tim, persuades her to give Johnny a chance.
9.
Friends with Benefits (2011)
1h 49m Romance Comedy
Dylan and Jamie think it's going to be easy to add the simple act of sex to their friendship, despite what Hollywood romantic comedies would have them believe. They soon discover however that getting physical really does always lead to complications.
10.
He Said, She Said (1991)
1h 55m Comedy Drama Romance
Womanising, right-wing Dan Hanson and quiet, liberal Lorie Bryer work for the Baltimore Sun. Rivals for the job of new writer of a vacant column, the paper ends up instead printing their very different opinions alongside each other, which leads to a similarly combative local TV show. At the same time their initial indifference to each other looks like it may evolve into something more romantic.
1h 30m Comedy Romance Drama
Although strangers Sara and Jonathan are both already in relationships, they realize they have genuine chemistry after a chance encounter – but part company soon after. Years later, they each yearn to reunite, despite being destined for the altar. But to give true love a chance, they have to find one another again.
12.
The Wedding Date (2005)
1h 28m Comedy Romance
With the wedding of her younger sister fast approaching, Kat Ellis faces the undesirable prospect of traveling alone to London for the ceremony. While this is bad enough, Jeffrey, the man who left her as they moved closer to marriage, happens to be the groom's best man. Determined to show everyone -- most of all Jeffrey -- that her romantic life is as full and thrilling as ever, Kat hires a charming male escort as her date.
13.
While You Were Sleeping (1995)
1h 43m Comedy Romance
A transit worker pulls commuter Peter off railway tracks after he's mugged, but—while he's in a coma—his family mistakenly thinks she's Peter's fiancée, and she doesn't correct them. Things get more complicated when she falls for his brother, who's not quite sure that she's who she claims to be.
14.
Definitely, Maybe (2008)
1h 52m Comedy Romance
When Will decides to tell his daughter the story of how he met her mother, he discovers that a second look at the past might also give him a second chance at the future.
explore
Check out more list from our community