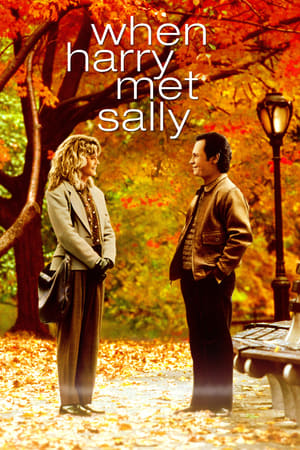 10 Best Movies Like When Harry Met Sally ...
If you liked this one , you will probably love these too! In this selection we highlight some of the best films that share a very similar premise to 'When Harry Met Sally...', and are worth checking out.
22m Comedy
What if mechanics told us the truth? What if Barbie and Ken really existed? What if hockey players were always polite with each other? These are the kinds of set-ups explored in this irreverent, absurd and nutty sketch comedy television show.
1h 47m Drama Romance
A romantic comedy centered on Dexter and Emma, who first meet during their graduation in 1988 and proceed to keep in touch regularly. The film follows what they do on July 15 annually, usually doing something together.
3.
A Lot Like Love (2005)
1h 47m Comedy Drama Romance
On a flight from Los Angeles to New York, Oliver and Emily make a connection, only to decide that they are poorly suited to be together. Over the next seven years, however, they are reunited time and time again, they go from being acquaintances to close friends to ... lovers?
4.
While You Were Sleeping (1995)
1h 43m Comedy Romance
A transit worker pulls commuter Peter off railway tracks after he's mugged, but—while he's in a coma—his family mistakenly thinks she's Peter's fiancée, and she doesn't correct them. Things get more complicated when she falls for his brother, who's not quite sure that she's who she claims to be.
5.
Sleepless in Seattle (1993)
1h 45m Comedy Drama Romance
Desperate to find his dad Sam a date, a young boy calls into a radio show and catches the attention of Annie, a journalist who wants to meet Sam atop the Empire State Building.
6.
Definitely, Maybe (2008)
1h 52m Comedy Romance
When Will decides to tell his daughter the story of how he met her mother, he discovers that a second look at the past might also give him a second chance at the future.
7.
500 Days of Summer (2009)
1h 35m Comedy Drama Romance
Tom, greeting-card writer and hopeless romantic, is caught completely off-guard when his girlfriend, Summer, suddenly dumps him. He reflects on their 500 days together to try to figure out where their love affair went sour, and in doing so, Tom rediscovers his true passions in life.
8.
My Best Friend's Wedding (1997)
1h 45m Comedy Romance
When she receives word that her longtime platonic pal Michael O'Neal is getting married to debutante Kimberly Wallace, food critic Julianne Potter realizes her true feelings for Michael -- and sets out to sabotage the wedding.
2h 1m Comedy Drama Romance
Emma Woodhouse is a congenial young lady who delights in meddling in other people's affairs. She is perpetually trying to unite men and women who are utterly wrong for each other. Despite her interest in romance, Emma is clueless about her own feelings, and her relationship with gentle Mr. Knightly.
1h 55m Romance Comedy
It took a lot of cajoling to get Bob, a recently widowed architect, to go on a blind date at a quirky Irish-Italian eatery. Once there, he's smitten instantly not with his date but with the sharp-witted waitress. Everything seems to be going great until an unbelievable truth is revealed, one that could easily break both of their hearts for good.
explore
Check out more list from our community