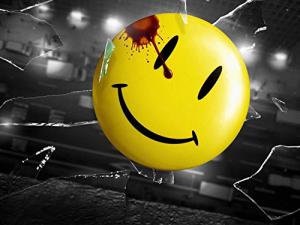 14 Best Movies Like Watchmen ...
If you liked this film , you will probably love these too! In this list we highlight some of the best films that share a very similar premise to 'Watchmen', and are worth checking out.
1h 27m Action Science Fiction Thriller
A sheriff's deputy fights an alternate universe version of himself who grows stronger with each alternate self he kills.
2h 17m Action Drama Science Fiction
In the near future, a weary Logan cares for an ailing Professor X in a hideout on the Mexican border. But Logan's attempts to hide from the world and his legacy are upended when a young mutant arrives, pursued by dark forces.
3.
The Matrix Revolutions (2003)
2h 9m Adventure Action Thriller Science Fiction
The human city of Zion defends itself against the massive invasion of the machines as Neo fights to end the war at another front while also opposing the rogue Agent Smith.
4.
Edge of Darkness (2010)
1h 57m Crime Drama Mystery Thriller
As a seasoned homicide detective, Thomas Craven has seen the bleakest side of humanity. But nothing prepares him for the toughest investigation of his life: the search for his only daughter Emma's killer. Now, he is on a personal mission to uncover the disturbing secrets surrounding her murder, including corporate corruption, government collusion and Emma's own mysterious life.
5.
Universal Soldier (1992)
1h 42m Thriller Action Science Fiction Crime
An American soldier who had been killed during the Vietnam War is revived 25 years later by the military as a semi-android, UniSols, a high-tech soldier of the future. After the failure of the initiative to erase all the soldier's memories, he begins to experience flashbacks that are forcing him to recall his past.
1h 58m Action Thriller Science Fiction
In the futuristic action thriller Looper, time travel will be invented but it will be illegal and only available on the black market. When the mob wants to get rid of someone, they will send their target 30 years into the past where a looper, a hired gun, like Joe is waiting to mop up. Joe is getting rich and life is good until the day the mob decides to close the loop, sending back Joe's future self for assassination.
2h 7m Action Science Fiction Drama
In a future where a failed global-warming experiment kills off most life on the planet, a class system evolves aboard the Snowpiercer, a train that travels around the globe via a perpetual-motion engine.
2h 16m Action Science Fiction
Set in the 22nd century, The Matrix tells the story of a computer hacker who joins a group of underground insurgents fighting the vast and powerful computers who now rule the earth.
9.
Batman v Superman: Dawn of Justice (2016)
2h 32m Action Adventure Fantasy
Fearing the actions of a god-like Super Hero left unchecked, Gotham City's own formidable, forceful vigilante takes on Metropolis's most revered, modern-day savior, while the world wrestles with what sort of hero it really needs. And with Batman and Superman at war with one another, a new threat quickly arises, putting mankind in greater danger than it's ever known before.
10.
Black Mask 2: City of Masks (2002)
1h 42m Action Adventure Drama Science Fiction
The Black Mask must stop a group intent on setting off a DNA bomb that could cause mutations to the human race.
2h 23m Action Adventure Fantasy Science Fiction
A young boy learns that he has extraordinary powers and is not of this earth. As a young man, he journeys to discover where he came from and what he was sent here to do. But the hero in him must emerge if he is to save the world from annihilation and become the symbol of hope for all mankind.
2h 7m Action Adventure Fantasy
Peter Parker is going through a major identity crisis. Burned out from being Spider-Man, he decides to shelve his superhero alter ego, which leaves the city suffering in the wake of carnage left by the evil Doc Ock. In the meantime, Parker still can't act on his feelings for Mary Jane Watson, a girl he's loved since childhood.
1h 50m Action Science Fiction
After he and his wife are murdered, marine Ray Garrison is resurrected by a team of scientists. Enhanced with nanotechnology, he becomes a superhuman, biotech killing machine—'Bloodshot'. As Ray first trains with fellow super-soldiers, he cannot recall anything from his former life. But when his memories flood back and he remembers the man that killed both him and his wife, he breaks out of the facility to get revenge, only to discover that there's more to the conspiracy than he thought.
2h 43m Action Mystery Science Fiction
In a gritty and alternate 1985 the glory days of costumed vigilantes have been brought to a close by a government crackdown, but after one of the masked veterans is brutally murdered, an investigation into the killer is initiated. The reunited heroes set out to prevent their own destruction, but in doing so uncover a sinister plot that puts all of humanity in grave danger.
explore
Check out more list from our community