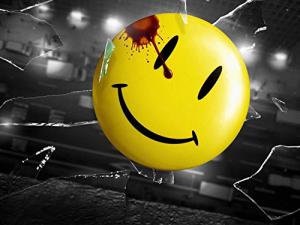 13 Best Movies Like Watchmen ...
If you liked 'Watchmen', you will love these movies! In this selection we highlight some of the best films that share a very similar premise to 'Watchmen', and are worth checking out.
Exactly one year after young rock guitarist Eric Draven and his fiancée are brutally killed by a ruthless gang of criminals, Draven—watched over by a hypnotic crow—returns from the grave to exact revenge.
1h 42m
Director: Alex Proyas
Screenplay: David J. Schow
Screenplay: John Shirley
Fantasy Action Thriller
In the near future, a weary Logan cares for an ailing Professor X in a hideout on the Mexican border. But Logan's attempts to hide from the world and his legacy are upended when a young mutant arrives, pursued by dark forces.
2h 17m
Director, Screenplay, Story: James Mangold
Characters: Roy Thomas
Characters: John Romita, Sr.
Characters: Christopher L. Yost
Characters: Stan Lee
Characters: Len Wein
Characters: Craig Kyle
Characters: Chris Claremont
Screenplay: Michael Green
Screenplay: Scott Frank
Action Drama Science Fiction
Set in the 22nd century, The Matrix tells the story of a computer hacker who joins a group of underground insurgents fighting the vast and powerful computers who now rule the earth.
2h 16m
Director, Writer: Lana Wachowski
Director, Writer: Lilly Wachowski
Action Science Fiction
4.
The Dark Knight Rises (2012)
Following the death of District Attorney Harvey Dent, Batman assumes responsibility for Dent's crimes to protect the late attorney's reputation and is subsequently hunted by the Gotham City Police Department. Eight years later, Batman encounters the mysterious Selina Kyle and the villainous Bane, a new terrorist leader who overwhelms Gotham's finest. The Dark Knight resurfaces to protect a city that has branded him an enemy.
2h 45m
Director, Screenplay, Story: Christopher Nolan
Characters: Bob Kane
Screenplay: Jonathan Nolan
Story: David S. Goyer
Action Crime Drama Thriller
In the futuristic action thriller Looper, time travel will be invented but it will be illegal and only available on the black market. When the mob wants to get rid of someone, they will send their target 30 years into the past where a looper, a hired gun, like Joe is waiting to mop up. Joe is getting rich and life is good until the day the mob decides to close the loop, sending back Joe's future self for assassination.
1h 58m
Director, Writer: Rian Johnson
Action Thriller Science Fiction
6.
The Dark Knight (2008)
Batman raises the stakes in his war on crime. With the help of Lt. Jim Gordon and District Attorney Harvey Dent, Batman sets out to dismantle the remaining criminal organizations that plague the streets. The partnership proves to be effective, but they soon find themselves prey to a reign of chaos unleashed by a rising criminal mastermind known to the terrified citizens of Gotham as the Joker.
2h 32m
Director, Screenplay, Story: Christopher Nolan
Characters: Jerry Robinson
Characters: Bob Kane
Characters: Bill Finger
Screenplay: Jonathan Nolan
Story: David S. Goyer
Drama Action Crime Thriller
7.
Blade Runner 2049 (2017)
Thirty years after the events of the first film, a new blade runner, LAPD Officer K, unearths a long-buried secret that has the potential to plunge what's left of society into chaos. K's discovery leads him on a quest to find Rick Deckard, a former LAPD blade runner who has been missing for 30 years.
2h 44m
Screenplay, Story: Hampton Fancher
Characters: Philip K. Dick
Director: Denis Villeneuve
Screenplay: Michael Green
Science Fiction Drama
8.
Terminator 2: Judgment Day (1991)
Nearly 10 years have passed since Sarah Connor was targeted for termination by a cyborg from the future. Now her son, John, the future leader of the resistance, is the target for a newer, more deadly terminator. Once again, the resistance has managed to send a protector back to attempt to save John and his mother Sarah.
2h 17m
Director, Writer: James Cameron
Writer: William Wisher Jr.
Action Thriller Science Fiction
The seemingly invincible Spider-Man goes up against an all-new crop of villains—including the shape-shifting Sandman. While Spider-Man's superpowers are altered by an alien organism, his alter ego, Peter Parker, deals with nemesis Eddie Brock and also gets caught up in a love triangle.
2h 19m
Director, Screenplay, Story: Sam Raimi
Screenplay, Story: Ivan Raimi
Screenplay: Alvin Sargent
Fantasy Action Adventure
After he and his wife are murdered, marine Ray Garrison is resurrected by a team of scientists. Enhanced with nanotechnology, he becomes a superhuman, biotech killing machine—'Bloodshot'. As Ray first trains with fellow super-soldiers, he cannot recall anything from his former life. But when his memories flood back and he remembers the man that killed both him and his wife, he breaks out of the facility to get revenge, only to discover that there's more to the conspiracy than he thought.
1h 50m
Screenplay, Story: Jeff Wadlow
Director: Dave Wilson
Screenplay: Eric Heisserer
Action Science Fiction
11.
V for Vendetta (2005)
Driven by tragedy, billionaire Bruce Wayne dedicates his life to uncovering and defeating the corruption that plagues his home, Gotham City. Unable to work within the system, he instead creates a new identity, a symbol of fear for the criminal underworld - The Batman.
2h 20m
Director, Screenplay: Christopher Nolan
Characters: Bob Kane
Screenplay: David S. Goyer
Action Crime Drama
In a gritty and alternate 1985 the glory days of costumed vigilantes have been brought to a close by a government crackdown, but after one of the masked veterans is brutally murdered, an investigation into the killer is initiated. The reunited heroes set out to prevent their own destruction, but in doing so uncover a sinister plot that puts all of humanity in grave danger.
2h 43m
Director: Zack Snyder
Novel: Alan Moore
Screenplay: David Hayter
Screenplay: Alex Tse
Action Mystery Science Fiction
explore
Check out more list from our community