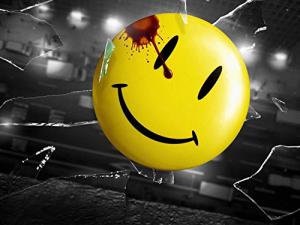 11 Best Movies Like Watchmen ...
If you liked this one , you will probably love these too! In this collection we highlight some of the best films that share a very similar mood to 'Watchmen', and are worth checking out.
1.
Terminator 2: Judgment Day (1991)
2h 17m Action Thriller Science Fiction
Nearly 10 years have passed since Sarah Connor was targeted for termination by a cyborg from the future. Now her son, John, the future leader of the resistance, is the target for a newer, more deadly terminator. Once again, the resistance has managed to send a protector back to attempt to save John and his mother Sarah.
2h 43m Action Mystery Science Fiction
In a gritty and alternate 1985 the glory days of costumed vigilantes have been brought to a close by a government crackdown, but after one of the masked veterans is brutally murdered, an investigation into the killer is initiated. The reunited heroes set out to prevent their own destruction, but in doing so uncover a sinister plot that puts all of humanity in grave danger.
2h 17m Action Drama Science Fiction
In the near future, a weary Logan cares for an ailing Professor X in a hideout on the Mexican border. But Logan's attempts to hide from the world and his legacy are upended when a young mutant arrives, pursued by dark forces.
4.
The Crow: Salvation (2000)
1h 42m Action Thriller Crime Fantasy Mystery
Alex Corvis returns to the world of the living to avenge the murder of his girlfriend, who he was wrongly accused of killing. But first he must uncover the truth about who really killed her.
25m Animation Drama
The Watchmen: Motion Comic is a 2008 American animated short film series of motion comics for web and television based on the comic book series Watchmen, written by Alan Moore and illustrated by Dave Gibbons. The series consists of twelve abridged 25–30 minute segments, each based on and sharing a name with one of the twelve chapters of the book. Both male and female characters are voiced by actor Tom Stechschulte. It was released on DVD in March 2009 to coincide with the Watchmen movie's release.
46m Drama Sci-Fi & Fantasy Action & Adventure Crime
Given superstrength and durability by a sabotaged experiment, a wrongly accused man escapes prison to become a superhero for hire.
8.
The Death of the Incredible Hulk (1990)
1h 48m Action Adventure Comedy
Deadpool tells the origin story of former Special Forces operative turned mercenary Wade Wilson, who after being subjected to a rogue experiment that leaves him with accelerated healing powers, adopts the alter ego Deadpool. Armed with his new abilities and a dark, twisted sense of humor, Deadpool hunts down the man who nearly destroyed his life.
1h 50m Action Science Fiction
After he and his wife are murdered, marine Ray Garrison is resurrected by a team of scientists. Enhanced with nanotechnology, he becomes a superhuman, biotech killing machine—'Bloodshot'. As Ray first trains with fellow super-soldiers, he cannot recall anything from his former life. But when his memories flood back and he remembers the man that killed both him and his wife, he breaks out of the facility to get revenge, only to discover that there's more to the conspiracy than he thought.
2h 16m Action Science Fiction
Set in the 22nd century, The Matrix tells the story of a computer hacker who joins a group of underground insurgents fighting the vast and powerful computers who now rule the earth.
explore
Check out more list from our community