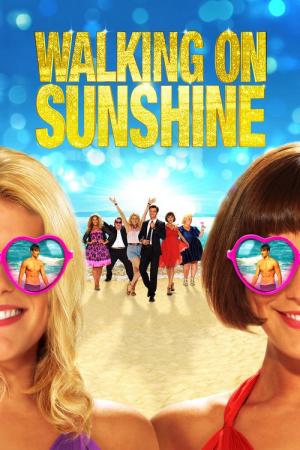 22 Best Movies Like Walking On Sunshine ...
If you liked this movie , you will for sure love these too! In this list we highlight some of the best films that share a very similar mood to '', and are worth checking out.
1.
Love Is All You Need (2012)
1h 56m Comedy Romance Drama
Romantic comedy from Academy Award winner Susanne Bier (Brothers, In a Better World), about two very different families brought together for a wedding in a beautiful old Italian villa.
3.
Relationship Status: It's Complicated (2014)
1h 40m Romance Comedy
Thirty-year-old Ben is about to marry Juliette. His quiet, ordered life will fall to pieces when he meets up again with the person he secretly wants to see the most: Vanessa, the high school bombshell who never so much as looked in his direction. She's back in Paris, and the only person she now knows is him…
1h 22m Comedy Romance
Robert picked the wrong time to meet his soul mate! After being fired from his own father's company, he feels like his luck has run out - until Morgan enters into his life.
5.
Marilyn Hotchkiss' Ballroom Dancing & Charm School (2005)
1h 43m Comedy Drama Romance
Writer-director Randall Miller's heart-achingly sweet drama centers on the unsatisfying personal life of protagonist Frank Keane, a sensitive baker who remains deeply despondent over his late wife's untimely death. When Frank helps a stranger who's sidelined by a fatal accident on his way to a fateful reunion, he decides to show up for the rendezvous in the man's place. In the process, he finds hope and redemption.
1h 48m Comedy Romance
An independent, single mother who owns a small hotel on a Greek island is about to marry off the spirited young daughter she's raised alone. But, the daughter has secretly invited three of her mother's ex-lovers in the hopes of finding her biological father.
8.
The Mystery of Happiness (2014)
1h 32m Comedy Drama Romance
Life-long business partners Santiago and Eugenio care for each other, and need each other. When Eugenio suddenly vanishes, Santiago and Eugenio's wife, join forces to look for him. What they discover is not what they set out to find, and their shared journey becomes a surprising and lighthearted meditation on friendship, love, and loyalty.
10.
Divorce French Style (2014)
11.
The Merry Widow (2007)
12.
Divorce Invitation (2012)
1h 53m Comedy Romance
'Divorce Invitation' centers on Mike Christian, a happily married man who runs into his high school sweetheart Alex, and after all these years, sparks still fly. When Mike is determined Alex is his true soul mate, he realizes he has a huge problem-he signed an iron-clad pre-nuptial agreement and his wife will not let him out of the marriage
13.
The Italian Key (2011)
1h 47m Comedy Drama Romance
The film revolves around Claire, a kind soul who resents having to enforce the law at all times, and Jay, an angry Traffic Officer who loves his job, being the perfect outlet for his anger and frustrations. Coming both from a place of despair and loneliness, Jay and Claire meet and engage in a tumultuous relationship which will eventually teach them that love can spread redemption.
15.
Au Revoir Taipei (2010)
16.
Old, New, Borrowed and Blue (2003)
1h 30m Comedy Drama Romance
Katrine is to be married. Her fiancé is gorgeous, their appartment is luxurious and her future in-laws are wealthy. Katrine only has one problem: she sometimes finds it difficult to tell the truth, and this sends her on a round-about jaunt with an old friend, Thomsen, who has just barged in unannounced from Kenya and who wants to return a favour and help Katrine with her wedding preparations. A labyrinthal excursion takes place. Tomorrow is another day, the wedding day!
18.
The 2 Sides of the Bed (2005)
2h Comedy
Ex is a 2009 film directed and co-written by Fausto Brizzi and interpreted by a rich and large cast of characters. The film, produced by Italian International Film, in co-production with the French company and Mes Films in collaboration with RAI Cinema. It was released February 6, 2009 in Italian cinema and has been recognized as "national cultural interest" by the Directorate General for Cinema of the Ministry of Heritage and Culture.
1h 35m Drama Comedy Romance
A travel writer improves her love life when she becomes an editor for her father's wedding magazine.
1h 32m Comedy Romance
A couple endures a series of mishaps right before their wedding day.
explore
Check out more list from our community