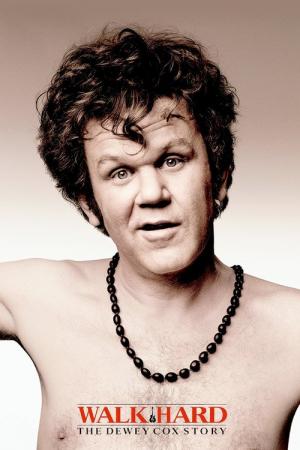 13 Best Movies Like Walk Hard ...
If you liked this film , you will probably love these too! In this list we highlight some of the best films that share a very similar mood to 'Walk Hard: The Dewey Cox Story', and are worth checking out.
1.
American Dreamz (2006)
1h 47m Comedy Drama Family
The new season of "American Dreamz," the wildly popular television singing contest, has captured the country's attention, as the competition looks to be between a young Midwestern gal and a showtunes-loving young man from Orange County. Recently awakened President Staton even wants in on the craze, as he signs up for the potential explosive season finale.
2.
This Is Spinal Tap (1984)
1h 22m Music Comedy
"This Is Spinal Tap" shines a light on the self-contained universe of a metal band struggling to get back on the charts, including everything from its complicated history of ups and downs, gold albums, name changes and undersold concert dates, along with the full host of requisite groupies, promoters, hangers-on and historians, sessions, release events and those special behind-the-scenes moments that keep it all real.
3.
Wayne's World 2 (1993)
1h 35m Comedy Music
A message from Jim Morrison in a dream prompts cable access TV stars Wayne and Garth to put on a rock concert, "Waynestock," with Aerosmith as headliners. But amid the preparations, Wayne frets that a record producer is putting the moves on his girlfriend, Cassandra, while Garth handles the advances of mega-babe Honey Hornee.
1h 29m Music Comedy
A "rockumentary", covering the rise to fame of MC Gusto, Stab Master Arson, and Dead Mike: members of the rap group "CB4". We soon learn that these three are not what they seem and don't apear to know as much about rap music as they claim... but a lack of musical ability in an artist never hurts sales, does it? You've just got to play the part of a rap star...
5.
Popstar: Never Stop Never Stopping (2016)
1h 26m Comedy Music
When his new album fails to sell records, pop/rap superstar Conner4real goes into a major tailspin and watches his celebrity high life begin to collapse. He'll try anything to bounce back, anything except reuniting with his old rap group The Style Boyz.
6.
That Thing You Do! (1996)
1h 48m Comedy Drama Romance Music
A Pennsylvania band scores a hit in 1964 and rides the star-making machinery as long as it can, with lots of help from its manager.
1h 40m Comedy
Hip Hop duo Kid & Play return in the second follow-up to their 1990 screen debut House Party. Kid (Christopher "Kid" Reid) is taking the plunge and marrying his girlfriend Veda (Angela Means), while his friend Play (Christopher Martin) is dipping his toes into the music business, managing a roughneck female rap act called Sex as a Weapon. Play books the ladies for a concert with heavy-hitting pr
1h 42m Comedy Music
In the 1980s, a drummer is abandoned by his band just before they become rock superstars. Twenty years later, the drummer sees his second chance at stardom arise when he is asked to perform with his teenage nephew's high school rock band.
1h 31m Comedy Music
In "A Mighty Wind", director Christopher Guest reunites the team from "Best In Show" and "Waiting for Guffman" to tell tell the story of 60's-era folk musicians, who inspired by the death of their former manager, get back on the stage for one concert in New York City's Town Hall.
10.
24 Hour Party People (2002)
1h 57m Comedy Drama Music
Manchester, 1976. Tony Wilson is an ambitious but frustrated local TV news reporter looking for a way to make his mark. After witnessing a life-changing concert by a band known as the Sex Pistols, he persuades his station to televise one of their performances, and soon Manchester's punk groups are clamoring for him to manage them. Riding the wave of a musical revolution, Wilson and his friends create the legendary Factory Records label and The Hacienda club.
11.
Fear of a Black Hat (1993)
22m Comedy
The fictional boy band goes behind the scenes of the world of pop music.
1h 31m Comedy
Cheech & Chong are invited to a celebrity party in Amsterdam. When they get there, however, it turns out that the guy who invited them has taken off with all the money. They are actually expecting Burt Reynolds and Dolly Parton, so our heroes get to be Mr. Burt and Mr. Dolly.
explore
Check out more list from our community