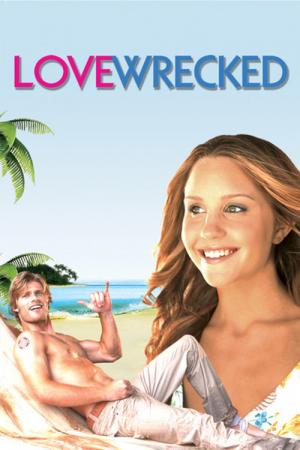 11 Best Movies Like Love Wrecked ...
If you liked this film , you will definitely love these too! In this selection we highlight some of the best films that share a very similar premise to 'Lovewrecked', and are worth checking out.
1.
Turkish for Beginners (2012)
1h 45m Comedy
During an emergency landing on a deserted island suddenly traumatized by antiauthoritarian education Lena Schneider (Josefine Preuss) together with the Turkish Super Macho Cem Öztürk (Elyas M'Barek) must fight for survival. After initially Cem macho repulsive acts on Lena, a jellyfish in the water and sand in a bikini, she recognizes the time the romantic core behind his cool facade. Meanwhile, meet also their parents, who obdurate psychologist Doris (Anna Stieblich) and Metin Öztürk (Adnan Maral) to work together to find their missing children. So both generations take an involuntary Turkish Basic Course for beginners.
2.
John Tucker Must Die (2006)
1h 27m Comedy Romance
After discovering they are all dating the same same guy, three popular students from different cliques band together for revenge, so they enlist the help of a new gal in town and conspire to break the jerk's heart, while destroying his reputation.
3.
The Kissing Booth (2018)
1h 45m Romance Comedy
When teenager Elle's first kiss leads to a forbidden romance with the hottest boy in high school, she risks her relationship with her best friend.
1h 34m Comedy Romance
A modern day treasure hunt for a mystical relic that turns into a love story for all time.
5.
Win a Date with Tad Hamilton! (2004)
1h 35m Comedy Romance
A small-town girl wins a date with a Hollywood star through a contest. When the date goes better than expected, a love triangle forms between the girl, the celebrity, and the girl's best friend.
1h 44m Comedy Romance
Successful woman in love tries to break her family curse of every first marriage ending in divorce, by dashing to the alter with a random stranger before marrying her boyfriend.
7.
Divorce Invitation (2012)
1h 53m Comedy Romance
'Divorce Invitation' centers on Mike Christian, a happily married man who runs into his high school sweetheart Alex, and after all these years, sparks still fly. When Mike is determined Alex is his true soul mate, he realizes he has a huge problem-he signed an iron-clad pre-nuptial agreement and his wife will not let him out of the marriage
1h 33m Comedy
Olive, an average high school student, sees her below-the-radar existence turn around overnight once she decides to use the school's gossip grapevine to advance her social standing. Now her classmates are turning against her and the school board is becoming concerned, including her favorite teacher and the distracted guidance counselor. With the support of her hilariously idiosyncratic parents and a little help from a long-time crush, Olive attempts to take on her notorious new identity and crush the rumor mill once and for all.
9.
My Father the Hero (1994)
1h 30m Comedy Family Romance
A teenage girl on vacation in the Bahamas with her divorced father tries to impress a potential boyfriend by saying that her father is actually her lover. Remake of the 1991 French film Mon père, ce héros.
10.
Blue Lagoon: The Awakening (2012)
11.
French for Beginners (2006)
1h 38m Comedy Romance
The story of Henrik, who takes part in a student exchange program with France. The only reason for this journey is to conquer the heart of his dream girl. Wild Partys, exciting trips, a crazy host family and of course his trouble with the French language turn the - at first unmeant - holidays into a memorable summer.
explore
Check out more list from our community