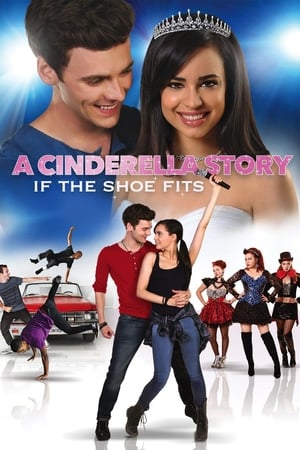 11 Best Movies Like A Cinderella Story If The Shoe Fits ...
If you liked this movie , you will definitely love these too! In this list we highlight some of the best films that share a very similar premise to 'A Cinderella Story: If the Shoe Fits', and are worth checking out.
1.
The Prince and Me (2004)
1h 51m Comedy Romance
A fairy tale love-story about pre-med student Paige who falls in love with a Danish Prince "Eddie" who refused to follow the traditions of his parents and has come to the US to quench his thirst for rebellion. Paige and Edward come from two different worlds, but there is an undeniable attraction between them.
2.
Three Wishes for Cinderella (1973)
1h 22m Fantasy Drama Family Adventure Romance
Popelka, a resourceful and independent young girl, is a servant in her stepmother's house and confides her closest friend the owl. When she comes across three magical acorns, she's granted a single wish for each one of them.
3.
Another Cinderella Story (2008)
1h 30m Music Comedy
A guy who danced with what could be the girl of his dreams at a costume ball only has one hint at her identity: the Zune she left behind as she rushed home in order to make her curfew. And with a once-in-a-lifetime opportunity in front of him, he sets out to find his masked beauty.
4.
Raise Your Voice (2004)
1h 43m Music Drama Romance
A coming-of-age story centered around a small-town singer brokenhearted by the death of her brother in a car crash, who had secretly submitted her for a summer session at a performing arts academy in Los Angeles. In the academy, she experiences a whole new way of life in the big city, far from the small town lifestyle she's used to.
1h 35m Comedy Romance
High school hotshot Zach Siler is the envy of his peers. But his popularity declines sharply when his cheerleader girlfriend, Taylor, leaves him for sleazy reality-television star Brock Hudson. Desperate to revive his fading reputation, Siler agrees to a seemingly impossible challenge. He has six weeks to gain the trust of nerdy outcast Laney Boggs -- and help her to become the school's next prom queen.
6.
The Princess Diaries 2: Royal Engagement (2004)
1h 53m Comedy Drama Family Romance
Mia Thermopolis is now a college graduate and on her way to Genovia to take up her duties as princess. Her best friend Lilly also joins her for the summer. Mia continues her 'princess lessons'- riding horses side-saddle, archery, and other royal. But her complicated life is turned upside down once again when she not only learns that she is to take the crown as queen earlier than expected...
1h 21m Romance Comedy TV Movie Music
Pop star Christopher Wilde has fame, fortune and a big-budget Hollywood movie awaiting him. But after meeting Jessica Olson, a down-to-earth girl from the Midwest, he is faced with following his heart or doing what's best for his career.
1h 44m Fantasy Romance Family Comedy
Two teenage girls discover that mermaids really do exist after a violent storm washes one ashore. The mermaid, a sassy creature named Aquamarine, is determined to prove to her father that real love exists, and enlists the girls' help in winning the heart of a handsome lifeguard.
9.
A Cinderella Story: Christmas Wish (2019)
1h 33m Comedy Music Romance Fantasy
Kat is an aspiring singer-songwriter who dreams of making it big. However, her dreams are stalled by her reality: a conniving and cruel stepfamily and a demoralizing job working as a singing elf at billionaire Terrence Wintergarden's Santa Land.
11.
The Lizzie McGuire Movie (2003)
1h 34m Family Comedy
Lizzie McGuire has graduated from middle school and takes a trip to Rome, Italy with her class. And what was supposed to be only a normal trip, becomes a teenager's dream come true.
explore
Check out more list from our community