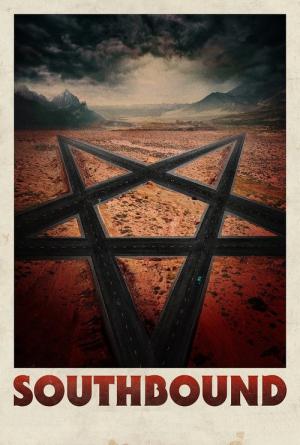 12 Best Movies Like Southbound ...
If you liked this movie , you will probably love these too! In this collection we highlight some of the best films that share a very similar premise to 'Southbound', and are worth checking out.
1h 24m Horror Mystery Thriller
Four friends on their way to Coachella stop off in Los Angeles to tour true-crime occult sites, only to encounter a mysterious young runaway who puts them on a terrifying path to ultimate horror.
2.
Nightmare Cinema (2018)
3.
The House of the Devil (2009)
1h 35m Horror Mystery
In the 1980s, college student Samantha Hughes takes a strange babysitting job that coincides with a full lunar eclipse. She slowly realizes her clients harbor a terrifying secret.
1h 26m Horror
Two young sisters find that all the mirrors in their estranged aunt's house are covered or hidden. When one of them happens upon a mirror in the basement, she unknowingly releases a malicious demon.
5.
Jeepers Creepers (2001)
1h 30m Horror Thriller
A college-age brother and sister get more than they bargained for on their road trip home from spring break. When the bickering siblings witness a creepy truck driver tossing body bags into a sewer near an abandoned church, they investigate. Bad move! Opening a Pandora's Box of unspeakable evil, the pair must flee for their lives -- with a monstrous "shape" in hot pursuit.
1h 26m Thriller Horror Mystery
After returning from a wedding reception, a couple staying in an isolated vacation house receive a knock on the door in the mid-hours of the night. What ensues is a violent invasion by three strangers, their faces hidden behind masks. The couple find themselves in a violent struggle, in which they go beyond what either of them thought capable in order to survive.
8.
The Amityville Horror (2005)
1h 30m Horror
This hair-raising remake of the 1979 horror hit depicts the ordeal of the Lutz clan, whose new home has a gory past and a legacy of demons. Before long, the family patriarch is plagued by nightmares and his daughter is seeing phantoms.
1h 45m Horror
Laurie Strode struggles to come to terms with her brother Michael's deadly return to Haddonfield, Illinois. Meanwhile, Michael prepares for another reunion with his sister.
11.
Amityville Dollhouse (1996)
1h 33m Horror
A dollhouse that is a replica of the infamous Amityville haunted house is given to a little girl. Soon after, all sorts of horrible unexplained accidents start to happen. The family must work together to fight off the terrifying evil that has inhabited their lives.
1h 25m Horror Thriller
A group of teenagers fear for their lives in the swamps of Louisiana, chased by Mr. Jangles, a man possessed by 13 evil souls, and now relentless in his pursuit of new victims.
explore
Check out more list from our community