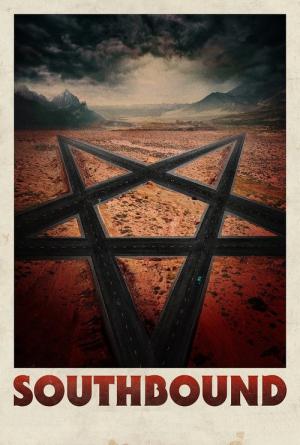 13 Best Movies Like Southbound ...
If you liked this one , you will probably love these too! In this collection we highlight some of the best films that share a very similar mood to 'Southbound', and are worth checking out.
A weekend of 'fear therapy' turns into a nightmare of terror when a mannequin comes to life. Only those with the courage to confront their demons will survive.
1h 38m
Director: Vincent Robert
Writer: Ron Ford
Horror Thriller
Four friends on their way to Coachella stop off in Los Angeles to tour true-crime occult sites, only to encounter a mysterious young runaway who puts them on a terrifying path to ultimate horror.
1h 24m
Director: Jeffrey G. Hunt
Writer: Anthony Jaswinski
Horror Mystery Thriller
A group of teenagers fear for their lives in the swamps of Louisiana, chased by Mr. Jangles, a man possessed by 13 evil souls, and now relentless in his pursuit of new victims.
1h 25m
Director: Jim Gillespie
Screenplay: Brandon Boyce
Screenplay: John Zuur Platten
Screenplay: Flint Dille
Horror Thriller
4.
Jeepers Creepers (2001)
A college-age brother and sister get more than they bargained for on their road trip home from spring break. When the bickering siblings witness a creepy truck driver tossing body bags into a sewer near an abandoned church, they investigate. Bad move! Opening a Pandora's Box of unspeakable evil, the pair must flee for their lives -- with a monstrous "shape" in hot pursuit.
1h 30m
Director, Screenplay: Victor Salva
Horror Thriller
In the sleepy suburbs of Miami, seemingly normal Egyptian immigrant Fuad Ramses (Mal Arnold) runs a successful catering business. He also murders young women and plans to use their body parts to revive the goddess Ishtar. The insane Ramses hypnotizes a socialite in order to land a job catering a party for her debutante daughter, Suzette Fremont (Connie Mason), and turns the event into an evening of gruesome deaths, bloody dismemberment and ritual sacrifice.
1h 7m
Director: Herschell Gordon Lewis
Screenplay: Allison Louise Downe
Horror
When a group of college students finds a mysterious book and recording in the old wilderness cabin they've rented for the weekend, they unwittingly unleash a demonic force from the surrounding forest.
1h 25m
Director, Screenplay: Sam Raimi
Horror
A commitment-shy New York fashion model moves into an old brownstone apartment, meets her weird neighbours and discovers she's sitting on the gateway to Hell.
1h 32m
Director, Writer: Michael Winner
Novel, Screenplay: Jeffrey Konvitz
Horror Drama Mystery
Two young sisters find that all the mirrors in their estranged aunt's house are covered or hidden. When one of them happens upon a mirror in the basement, she unknowingly releases a malicious demon.
1h 26m
Director: Matthew Whedon
Director: Andrew Mecham
Horror
10.
The Amityville Horror (1979)
George Lutz and his wife Kathleen, move into their Long Island dream house with their children only for their lives to be turned into a hellish nightmare. The legacy of a murder committed in the house gradually affects the family and a priest is brought in to try and exorcise the demonic presence from their home.
1h 57m
Director: Stuart Rosenberg
Novel: Jay Anson
Screenplay: Sandor Stern
Horror
11.
Graveyard Shift (1990)
John Hall is a drifter who wanders into a small town in Maine. He needs a job and decides to seek employment at the community's top business: a large textile mill. He is hired to work the "graveyard shift" -- from around midnight to dawn -- and, along with a few others, he is charged with cleaning out the basement. This task strikes the workers as simple enough, but then, as they proceed deeper underground, they encounter an unspeakable monstrosity intent on devouring them all.
1h 29m
Director: Ralph S. Singleton
Screenplay: John Esposito
Horror
12.
Amityville Dollhouse (1996)
A dollhouse that is a replica of the infamous Amityville haunted house is given to a little girl. Soon after, all sorts of horrible unexplained accidents start to happen. The family must work together to fight off the terrifying evil that has inhabited their lives.
1h 33m
Director: Steve White
Writer: Joshua Michael Stern
Horror
13.
Roadside Massacre (2012)
Five college friends take a detour while traveling to their spring break destination. They end up in the remote mountain town of Blueridge, where Karen (Marina Resa) believes her older sister went missing 2 years before. After a few odd encounters with the locals, Karen and her friends decide to continue their journey until an unexpected auto malfunction leaves them stranded. The group takes refuge in a local motel and soon learns that in Blueridge, "missing persons" is just a way of life. One-by-one they begin disappearing until the grizzly discovery is made that the local BBQ Rib Restaurant might be serving up more than anyone had bargained.
1h 23m
Director, Writer: Scott Kirkpatrick
Horror
explore
Check out more list from our community