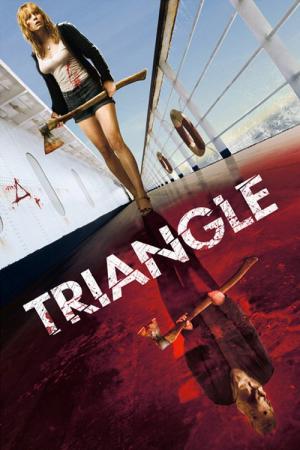 11 Best Movies Like Triangle ...
If you liked this film , you will definitely love these too! In this selection we highlight some of the best films that share a very similar premise to 'Triangle', and are worth checking out.
1h 52m Horror Mystery Thriller
A female forensic psychiatrist discovers that all of one of her patient's multiple personalities are murder victims. She will have to find out what's happening before her time is finished.
1h 43m Thriller Mystery Drama
A military veteran goes on a journey into the future, where he can foresee his death and is left with questions that could save his life and those he loves.
1h 44m Horror
A man who specializes in debunking paranormal occurrences checks into the fabled room 1408 in the Dolphin Hotel. Soon after settling in, he confronts genuine terror.
1h 37m Horror Mystery Thriller
A teenager is stuck in a time loop that is not quite the same each time. She must uncover the truth but her actions have consequences for herself and others.
2h 3m Horror Thriller Mystery
After losing their baby, a married couple adopt 9-year old Esther, who may not be as innocent as she seems.
1h 45m Horror Drama Thriller
A woman brings her family back to her childhood home, which used to be an orphanage, intent on reopening it. Before long, her son starts to communicate with a new invisible friend.
2h 14m Science Fiction Mystery Thriller
The OSSA discovers a spacecraft thought to be at least 300 years old at the bottom of the ocean. Immediately following the discovery, they decide to send a team down to the depths of the ocean to study the space craft. They are the best of best, smart and logical, and the perfect choice to learn more about the spacecraft.
1h 31m Horror Mystery Thriller
After discovering a passenger ship missing since 1962 floating adrift on the Bering Sea, salvagers claim the vessel as their own. Once they begin towing the ghost ship towards harbor, a series of bizarre occurrences happen and the group becomes trapped inside the ship, which they soon learn is inhabited by a demonic creature.
9.
Happy Death Day (2017)
1h 37m Horror Mystery Comedy
Caught in a bizarre and terrifying time warp, college student Tree finds herself repeatedly reliving the day of her murder, ultimately realizing that she must identify the killer and the reason for her death before her chances of survival run out.
1h 28m Horror Thriller
A thriller centered on an institutionalized young woman who becomes terrorized by a ghost.
1h 24m Drama Thriller Mystery
Publisher Will Atenton quits a lucrative job in New York to relocate his wife, Libby, and their daughters to a quaint town in New England. However, as they settle into their home the Atentons discover that a woman and her children were murdered there, and the surviving husband is the town's prime suspect. With help from a neighbor who was close to the murdered family, Will pieces together a horrifying chain of events.
explore
Check out more list from our community