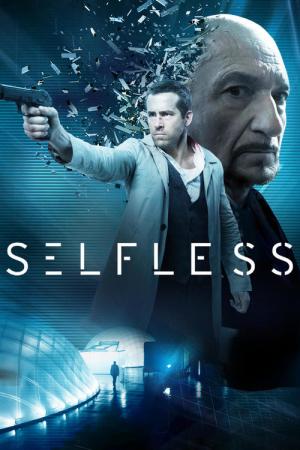 14 Best Movies Like Selfless ...
If you liked this one , you will for sure love these too! In this selection we highlight some of the best films that share a very similar mood to 'Self/less', and are worth checking out.
1h 37m Thriller Science Fiction
Three college students on a road trip across the Southwest experience a detour – the tracking of a computer genius who has already hacked into MIT and exposed security faults. When the trio find themselves drawn to an eerily isolated area, suddenly everything goes dark. When one of the students regains consciousness, he finds himself in a waking nightmare.
1h 49m Action Thriller Science Fiction
In the not-too-distant future the aging gene has been switched off. To avoid overpopulation, time has become the currency and the way people pay for luxuries and necessities. The rich can live forever, while the rest try to negotiate for their immortality. A poor young man who comes into a fortune of time, though too late to help his mother from dying. He ends up on the run from a corrupt police force known as 'time keepers'.
2h 3m Science Fiction Mystery Action
Futuristic action about a man who meets a clone of himself and stumbles into a grand conspiracy about clones taking over the world.
1h 29m Science Fiction Action Thriller
Set in a futuristic world where humans live in isolation and interact through surrogate robots, a cop is forced to leave his home for the first time in years in order to investigate the murders of others' surrogates.
5.
The Bourne Ultimatum (2007)
1h 55m Action Drama Mystery Thriller
Bourne is brought out of hiding once again by reporter Simon Ross who is trying to unveil Operation Blackbriar, an upgrade to Project Treadstone, in a series of newspaper columns. Information from the reporter stirs a new set of memories, and Bourne must finally uncover his dark past while dodging The Company's best efforts to eradicate him.
1h Crime Drama
Criminal Minds: Beyond Borders is a drama about the specialized International Division of the FBI tasked with solving crimes and coming to the rescue of Americans who find themselves in danger while abroad.
1h 59m Action Adventure Mystery Science Fiction Thriller
Michael Jennings is a genius who's hired – and paid handsomely – by high-tech firms to work on highly sensitive projects, after which his short-term memory is erased so he's incapable of breaching security. But at the end of a three-year job, he's told he isn't getting a paycheck and instead receives a mysterious envelope. In it are clues he must piece together to find out why he wasn't paid – and why he's now in hot water.
8.
Minority Report (2002)
2h 25m Action Thriller Science Fiction Mystery
John Anderton is a top 'Precrime' cop in the late-21st century, when technology can predict crimes before they're committed. But Anderton becomes the quarry when another investigator targets him for a murder charge.
1h 25m Adventure Science Fiction Western
In a futuristic resort, wealthy patrons can visit recreations of different time periods and experience their wildest fantasies with life-like robots. But when Richard Benjamin opts for the wild west, he gets more than he bargained for when a gunslinger robot goes berserk.
1h 32m Horror Science Fiction Thriller
A corporate risk-management consultant must determine whether or not to terminate an artificial being's life that was made in a laboratory environment.
11.
Blade Runner 2049 (2017)
2h 44m Science Fiction Drama
Thirty years after the events of the first film, a new blade runner, LAPD Officer K, unearths a long-buried secret that has the potential to plunge what's left of society into chaos. K's discovery leads him on a quest to find Rick Deckard, a former LAPD blade runner who has been missing for 30 years.
1h 47m Science Fiction Thriller
A scientist becomes obsessed with returning his family to normalcy after a terrible accident.
1h 53m Action Mystery Thriller
A man awakens from a coma, only to discover that someone has taken on his identity and that no one, (not even his wife), believes him. With the help of a young woman, he sets out to prove who he is.
14.
Demolition Man (1993)
1h 55m Crime Action Science Fiction
Simon Phoenix, a violent criminal cryogenically frozen in 1996, escapes during a parole hearing in 2032 in the utopia of San Angeles. Police are incapable of dealing with his violent ways and turn to his captor, who had also been cryogenically frozen after being wrongfully accused of killing 30 innocent people while apprehending Phoenix.
explore
Check out more list from our community