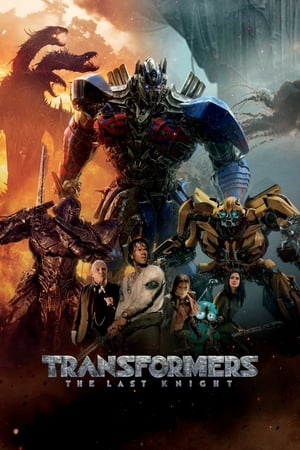 12 Best Movies Like Transformers ...
If you liked this one , you will for sure love these too! In this collection we highlight some of the best films that share a very similar mood to 'Transformers: The Last Knight', and are worth checking out.
1.
Captain America: Civil War (2016)
2h 27m Adventure Action Science Fiction
Following the events of Age of Ultron, the collective governments of the world pass an act designed to regulate all superhuman activity. This polarizes opinion amongst the Avengers, causing two factions to side with Iron Man or Captain America, which causes an epic battle between former allies.
1h 52m Science Fiction Adventure Action
16-year-old Cassie Sullivan tries to survive in a world devastated by the waves of an alien invasion that has already decimated the population and knocked mankind back to the Stone Age.
3.
xXx: Return of Xander Cage (2017)
1h 47m Action Adventure Crime
Extreme athlete turned government operative Xander Cage comes out of self-imposed exile, thought to be long dead, and is set on a collision course with deadly alpha warrior Xiang and his team in a race to recover a sinister and seemingly unstoppable weapon known as Pandora's Box. Recruiting an all-new group of thrill-seeking cohorts, Xander finds himself enmeshed in a deadly conspiracy that points to collusion at the highest levels of world governments.
4.
Batman v Superman: Dawn of Justice (2016)
2h 32m Action Adventure Fantasy
Fearing the actions of a god-like Super Hero left unchecked, Gotham City's own formidable, forceful vigilante takes on Metropolis's most revered, modern-day savior, while the world wrestles with what sort of hero it really needs. And with Batman and Superman at war with one another, a new threat quickly arises, putting mankind in greater danger than it's ever known before.
5.
Pacific Rim: Uprising (2018)
1h 51m Action Fantasy Science Fiction Adventure
It has been ten years since The Battle of the Breach and the oceans are still, but restless. Vindicated by the victory at the Breach, the Jaeger program has evolved into the most powerful global defense force in human history. The PPDC now calls upon the best and brightest to rise up and become the next generation of heroes when the Kaiju threat returns.
1h 47m Science Fiction Action Thriller Adventure Horror Comedy
When a kid accidentally triggers the universe's most lethal hunters' return to Earth, only a ragtag crew of ex-soldiers and a disgruntled female scientist can prevent the end of the human race.
1h 49m Thriller Action Science Fiction
A special-ops team is dispatched to fight supernatural beings that have taken over a European city.
23m Action & Adventure Animation Family Sci-Fi & Fantasy
Transformers Animated is an Japanese/American animated television series based on the Transformers toy line. The series debuted on Cartoon Network on December 26, 2007, and has been shown on NickToons in the UK since February 2008. It is produced by Cartoon Network Studios and animated by The Answer Studio, MOOK DLE., and Studio 4°C . The series has 42 episodes across three seasons. The European Jetix began to air the series on September 10, 2008. The series began its broadcast in Japan on April 3, 2010, on both TV Aichi and TV Tokyo. The Japanese version of the cartoon was slightly rewritten to tie into Michael Bay's Transformers trilogy.The show's continuity is separate from any other previous Transformers series, despite using footage from the first series in its first episode as a historical film. Despite being a Cartoon Network original series, the show was aired on Nicktoons in the UK, Jetix/Disney XD in the rest of Europe and finally, back in the states on The Hub in high definition.
9.
Terminator Genisys (2015)
2h 6m Science Fiction Action Thriller Adventure
The year is 2029. John Connor, leader of the resistance continues the war against the machines. At the Los Angeles offensive, John's fears of the unknown future begin to emerge when TECOM spies reveal a new plot by SkyNet that will attack him from both fronts; past and future, and will ultimately change warfare forever.
1h 52m Science Fiction Action
Investigative journalist Eddie Brock attempts a comeback following a scandal, but accidentally becomes the host of Venom, a violent, super powerful alien symbiote. Soon, he must rely on his newfound powers to protect the world from a shadowy organization looking for a symbiote of their own.
1h 54m Action Adventure Science Fiction
On the run in the year 1987, Bumblebee finds refuge in a junkyard in a small Californian beach town. Charlie, on the cusp of turning 18 and trying to find her place in the world, discovers Bumblebee, battle-scarred and broken. When Charlie revives him, she quickly learns this is no ordinary yellow VW bug.
12.
Beyond Skyline (2017)
1h 45m Action Science Fiction Adventure Horror
Detective Mark Corley storms his way onto an alien spaceship to rescue his estranged son. When the ship crashes in Southeast Asia, he forges an alliance with a band of survivors to take back the planet once and for all.
explore
Check out more list from our community