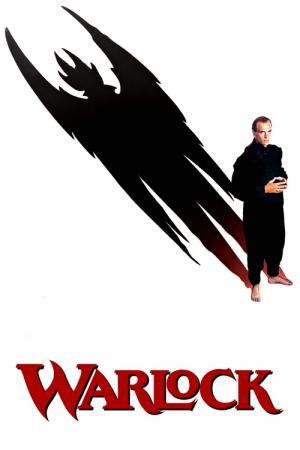 11 Best Warlock Movies In Order ...
If you liked this film , you will definitely love these too! In this selection we highlight some of the best films that share a very similar premise to 'Warlock', and are worth checking out.
1h 40m Fantasy Horror Thriller
Out on a dead calm ocean, in a thick fog, a group of tourists on a pleasure craft are about to cross paths with an ancient and terrible evil. Sharing the same ocean, a sick, dying old Greek man drifts alone on a stricken yacht. The Greek (John Rhys-Davies) has been cheating death for countless years. Trading broken bodies for new ones over centuries. With him he carries a deadly weapon that allows him to do this. This weapon, the Shifting Blade, gives its possessor an awesome power. But now is the time of reckoning. The Ferryman, the ancient conveyor of death and the path to the afterlife is close and he wants the Greek. There is a payment to be made.
1h 21m Comedy Horror Fantasy
A young man and his girlfriend move into the man's old mansion home, where he becomes possessed by a need to control ancient demons.
3.
Phantasm III: Lord of the Dead (1994)
1h 31m Horror Action Science Fiction
The Tall Man, that imposing menace from Morningside Mortuary, is back and once again haunting the thoughts of the now-adult Mike and his friend, ex-Ice Cream vendor Reggie. The two continue their hunt for the mysterious figure and in his path of destruction encounter a variety of dangerous situations, friends and enemies.
1h 35m Horror Action Fantasy
New York, Christmas Eve, 1999 - at the dawn of the new millennium - a subway construction crew unearths an eight hundred year old Celtic skeleton and a mysterious key. Archeologist Karen Goodleaf is called in to determine the meaning of the discovery. News of the discovery reaches a Middle East monastery where the warrior monks knowns as the Knights Templer - an ancient sect entrusted with protecting holy relics - choose their best pupil, Lukas (Dolph Lundgren) to face the diabolical threat. As Lukas races to New York, an evil Minion seizes Karen and uses its body like a parasite and host. Lukas arrives just in time to rescue Karen and despatch the Minion. The Minion takes hold of another host - revealing that it is immortal. As it cuts a path of destruction through the city, decimating a parking garage and leaving a trail of death, Karen realizes that the Minion can't be killed - but only delayed from finding a new host.
1h 42m Adventure Fantasy
John Gregory, who is a seventh son of a seventh son and also the local spook, has protected the country from witches, boggarts, ghouls and all manner of things that go bump in the night. However John is not young anymore, and has been seeking an apprentice to carry on his trade. Most have failed to survive. The last hope is a young farmer's son named Thomas Ward. Will he survive the training to become the spook that so many others couldn't?
1h 41m Fantasy Horror Drama Thriller
A Catholic school newcomer falls in with a clique of teen witches who wield their powers against all who dare to cross them -- be they teachers, rivals or meddlesome parents.
1h 54m Thriller Action Fantasy
In order to save his dying father, young stunt cyclist Johnny Blaze sells his soul to Mephistopheles and sadly parts from the pure-hearted Roxanne Simpson, the love of his life. Years later, Johnny's path crosses again with Roxanne, now a go-getting reporter, and also with Mephistopheles, who offers to release Johnny's soul if Johnny becomes the fabled, fiery 'Ghost Rider'.
1h 26m Fantasy Horror
A man conjures up a gigantic vengeance demon called Pumpkinhead to destroy the teenagers who accidentally killed his son.
9.
Mystics in Bali (1981)
1h 26m Mystery Horror
A woman researches a book that takes her to the black magic cult of Leák in Bali. She meets an evil witch who promises to train her dark arts, but she is tricked and turned into a flying vampire with internal organs hanging from her neck.
10.
Warlock: The Armageddon (1993)
1h 38m Fantasy Horror Science Fiction
Every six hundred years, a great evil has the opportunity to escape and unleash Armageddon. A group of five stones has the power to either free the evil, or banish it for another six hundred years. An order of Druids battles with a Warlock determined to unleash his father upon the world.
11.
A Chinese Ghost Story (1987)
1h 38m Fantasy Action
Ning Tsai-Shen, a humble tax collector, arrives in a small town to carry out his work. No one is willing to give him shelter for the night, so he ends up in the haunted Lan Ro temple. There, he meets Taoist Swordsman Yen Che-Hsia, and the beautiful Nieh Hsiao-Tsing, with whom he falls in love.
explore
Check out more list from our community