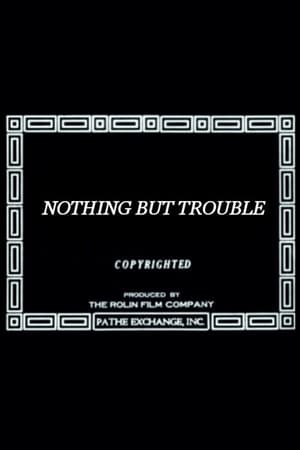 14 Best Movies Like Nothing But Trouble ...
If you liked this movie , you will definitely love these too! In this selection we highlight some of the best films that share a very similar premise to 'Nothing But Trouble', and are worth checking out.
1h 31m Comedy
The National Basketball Association play-offs are taking place, and the Boston Celtics are facing the Utah Jazz in a crucial series. This is also the last year that any games will be played in the Boston Garden, which is going to be torn down after the end of the season. Mike and Jimmy, two die-hard sports fans who will risk anything for the Celtics to win, are really getting into the games...
2.
National Lampoon's Christmas Vacation (1989)
1h 37m Comedy
It's Christmastime, and the Griswolds are preparing for a family seasonal celebration. But things never run smoothly for Clark, his wife Ellen, and their two kids. Clark's continual bad luck is worsened by his obnoxious family guests, but he manages to keep going, knowing that his Christmas bonus is due soon.
1h 34m Comedy
One man's quiet suburban life takes a sickening lurch for the worse when a young couple move into the deserted house next door. From the word go it is obvious these are not the quiet professional types who *should* be living in such a nice street. As more and more unbelievable events unfold, our hero starts to question his own sanity... and those of his family.
1h 32m Comedy
Three manic idiots—a lawyer, cab driver and a handyman—team up to run a ballet company to fulfil the will of a millionaire. Stooge-like antics result as the trio try to outwit the rich widow and her scheming big-shot lawyer, who also wants to run the ballet.
1h 42m Comedy Adventure
Two bumbling government employees think they are U.S. spies, only to discover that they are actually decoys for nuclear war.
1h 27m Comedy Science Fiction Family
A pair of aliens arrive on Earth to prepare for invasion, but crash instead. With enormous cone-shaped heads, robotlike walks and an appetite for toilet paper, aliens Beldar and Prymatt don't exactly blend in with the population of Paramus, N.J. But for some reason, everyone believes them when they say they're from France.
1h 41m Comedy
Sportswriter Andy Farmer moves with his schoolteacher wife Elizabeth to the country in order to write a novel in relative seclusion. Of course, seclusion is the last thing the Farmers find in the small, eccentric town, where disaster awaits them at every turn.
8.
Dumb and Dumberer: When Harry Met Lloyd (2003)
1h 25m Comedy
This wacky prequel to the 1994 blockbuster goes back to the lame-brained Harry and Lloyd's days as classmates at a Rhode Island high school, where the unprincipled principal puts the pair in remedial courses as part of a scheme to fleece the school.
9.
Witless Protection (2008)
1h 37m Action Adventure Comedy Crime
The story centers on a small-town sheriff who witnesses what he believes is a kidnapping and rushes to rescue a woman. The kidnappers turn out to be FBI agents assigned to protect her and deliver her to a big Enron-type corruption trial in Chicago but are later found to be on the take and are villains who are bent on killing her
10.
Vegas Vacation (1997)
1h 33m Comedy
The Griswold family hits the road again for a typically ill-fated vacation, this time to the glitzy mecca of slots and showgirls—Las Vegas.
11.
Erkan & Stefan (2000)
1h 23m Comedy
Editor Eckernförde has come into the possession of an audiocassette that contains a recording of the last minutes of deceased politician Uwe Barschel. The circumstances of his untimely death have never been completely resolved - until now. Unfortunately, the editor's daughter Nina accidentally takes the tape with her to Munich, where she is about to visit her paralyzed Mom in a sanatorium. When this information reaches the CIA and the BND, both organizations compete to get hold of the tape. Meanwhile Erkan & Stefan, two loveable wannabe supercheckers from Munich, are assigned as bodyguards for Nina - of course, they are expected to mess up their job, so that the tape can be retrieved. But the two friends prove to be a bit more streetwise than CIA or BND ever expected.
12.
Farce of the Penguins (2006)
14.
The Great Outdoors (1988)
1h 31m Comedy
It's vacation time for outdoorsy Chicago man Chet Ripley, along with his wife, Connie, and their two kids, Buck and Ben. But a serene weekend of fishing at a Wisconsin lakeside cabin gets crashed by Connie's obnoxious brother-in-law, Roman Craig, his wife, Kate, and the couple's two daughters. As the excursion wears on, the Ripleys find themselves at odds with the stuffy Craig family.
explore
Check out more list from our community