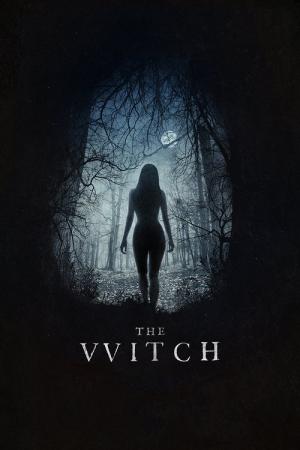 10 Best Movies Like The Witch ...
If you liked this film , you will probably love these too! In this collection we highlight some of the best films that share a very similar premise to 'The Witch', and are worth checking out.
Paranormal investigators Ed and Lorraine Warren work to help a family terrorized by a dark presence in their farmhouse. Forced to confront a powerful entity, the Warrens find themselves caught in the most terrifying case of their lives.
1h 52m
Director: James Wan
Screenplay: Chad Hayes
Screenplay: Carey Hayes
Horror Thriller
As the plague decimates medieval Europe, rumours circulate of a village immune from the plague. There is talk of a necromancer who leads the village and is able to raise the dead. A fearsome knight joined by a cohort of soldiers and a young monk are charged by the church to investigate. Their journey is filled with danger, but it's upon entering the village that their true horror begins.
1h 42m
Director: Christopher Smith
Screenplay: Dario Poloni
Action Drama Horror Mystery History
The Queen of Selvascura risks everything to be a mother; the King of Roccaforte falls in love with the voice of a mysterious girl; the King of Altomonte becomes obsessed with a flea and neglects his daughter.
2h 14m
Director, Screenplay, Story: Matteo Garrone
Screenplay, Story: Massimo Gaudioso
Screenplay, Story: Ugo Chiti
Screenplay, Story: Edoardo Albinati
Romance Fantasy Horror
A group of college friends reunite for a trip to the forest, but encounter a menacing presence in the woods that's stalking them.
1h 34m
Director: David Bruckner
Novel: Adam Nevill
Writer: Joe Barton
Horror Thriller Mystery
5.
Paranormal Activity 3 (2011)
In 1988, young sisters Katie and Kristi befriend an invisible entity who resides in their home.
1h 23m
Director: Ariel Schulman
Director: Henry Joost
Writer: Christopher Landon
Horror Mystery
6.
The Blair Witch Project (1999)
In October of 1994 three student filmmakers disappeared in the woods near Burkittsville, Maryland, while shooting a documentary. A year later their footage was found.
1h 21m
Director, Writer: Eduardo Sánchez
Director, Writer: Daniel Myrick
Horror Mystery
7.
An American Haunting (2005)
Based on the true events of the only case in US History where a spirit caused the death of a man.
1h 23m
Author, Director: Courtney Solomon
Author: Brent Monahan
Horror Thriller
After losing their baby, a married couple adopt 9-year old Esther, who may not be as innocent as she seems.
2h 3m
Director: Jaume Collet-Serra
Screenplay: David Leslie Johnson-McGoldrick
Story: Alex Mace
Horror Thriller Mystery
A single mother, plagued by the violent death of her husband, battles with her son's fear of a monster lurking in the house, but soon discovers a sinister presence all around her.
1h 34m
Director, Writer: Jennifer Kent
Drama Horror
A young woman recuperating at her father's run-down home after a tragic accident soon encounters a terrifying presence with a connection to her long-deceased mother.
1h 30m
Director: Kevin Greutert
Writer: Ben Garant
Thriller Horror
explore
Check out more list from our community