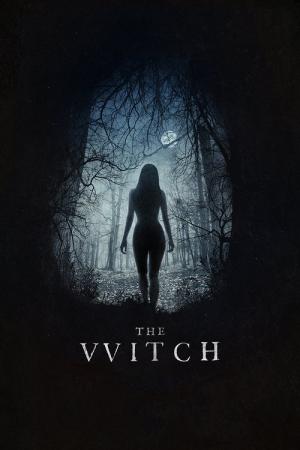 10 Best Movies Like The Witch ...
If you liked this film , you will for sure love these too! In this collection we highlight some of the best films that share a very similar mood to 'The Witch', and are worth checking out.
1.
The Exorcist III (1990)
1h 50m Horror Mystery
Set fifteen years after the original film, The Exorcist III centers around the philosophical Lieutenant William F. Kinderman who is investigating a baffling series of murders around Georgetown that all contain the hallmarks of The Gemini, a deceased serial killer. It eventually leads him to a catatonic patient in a psychiatric hospital who has recently started to speak, claiming he is the The Gemini and detailing the murders, but bears a striking resemblance to Father Damien Karras.
2h 3m Horror Thriller Mystery
After losing their baby, a married couple adopt 9-year old Esther, who may not be as innocent as she seems.
1h 34m Horror
Police sergeant Neil Howie is called to an island village in search of a missing girl whom the locals claim never existed. Stranger still, however, are the rituals that take place there.
4.
The House of the Devil (2009)
1h 35m Horror Mystery
In the 1980s, college student Samantha Hughes takes a strange babysitting job that coincides with a full lunar eclipse. She slowly realizes her clients harbor a terrifying secret.
5.
Rosemary's Baby (1968)
2h 18m Drama Horror
A young couple, Rosemary and Guy, moves into an infamous New York apartment building, known by frightening legends and mysterious events, with the purpose of starting a family.
1h 42m Horror Thriller
During the final days at the Yankee Pedlar Inn, two employees determined to reveal the hotel's haunted past begin to experience disturbing events as old guests check in for a stay.
2h 1m Drama Horror Mystery
A couple's relationship is tested when uninvited guests arrive at their home, disrupting their tranquil existence.
8.
Pit and the Pendulum (1961)
1h 20m Horror Mystery Thriller
Francis Barnard goes to Spain, when he hears his sister Elizabeth has died. Her husband Nicholas Medina, the son of the most brutal torturer of the Spanish Inquisition, tells him she has died of a blood disease, but Francis finds this hard to believe. After some investigating he finds out that it was extreme fear that was fatal to his sister and that she may have been buried alive!
1h 34m Horror Thriller Mystery
A group of college friends reunite for a trip to the forest, but encounter a menacing presence in the woods that's stalking them.
1h 48m Mystery Horror
Professor David Ash exposes false spiritulists and mediums. He is invited to Edbrook to resolve the fears and torments within its secretive family. Soon after arriving Ash begins to doubt his own senses, and watching the strange behaviour of its residents does not make his task any easier. In time, he finds there's more to Edbrook than even he can debunk.
explore
Check out more list from our community