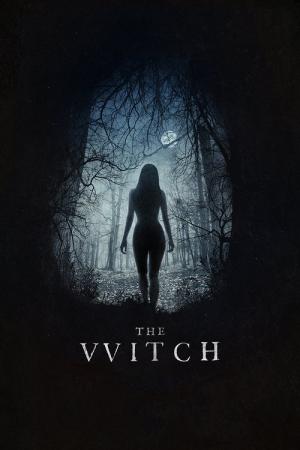 31 Best Movies Like The Witch ...
If you liked this movie , you will for sure love these too! In this selection we highlight some of the best films that share a very similar mood to '', and are worth checking out.
2h 7m Horror Mystery Thriller
When Ellen, the matriarch of the Graham family, passes away, her daughter's family begins to unravel cryptic and increasingly terrifying secrets about their ancestry.
1h 49m Drama Fantasy Thriller Horror
Two lighthouse keepers try to maintain their sanity while living on a remote and mysterious New England island in the 1890s.
3.
The Blair Witch Project (1999)
1h 21m Horror Mystery
In October of 1994 three student filmmakers disappeared in the woods near Burkittsville, Maryland, while shooting a documentary. A year later their footage was found.
4.
An American Haunting (2005)
1h 23m Horror Thriller
Based on the true events of the only case in US History where a spirit caused the death of a man.
5.
Rosemary's Baby (1968)
2h 18m Drama Horror
A young couple, Rosemary and Guy, moves into an infamous New York apartment building, known by frightening legends and mysterious events, with the purpose of starting a family.
1h 34m Horror Thriller Mystery
A group of college friends reunite for a trip to the forest, but encounter a menacing presence in the woods that's stalking them.
1h 34m Horror
Police sergeant Neil Howie is called to an island village in search of a missing girl whom the locals claim never existed. Stranger still, however, are the rituals that take place there.
1h 34m Drama Horror
A single mother, plagued by the violent death of her husband, battles with her son's fear of a monster lurking in the house, but soon discovers a sinister presence all around her.
7m Animation
A man escapes from prison and meets a boy who has run away from school.
10.
The Autopsy of Jane Doe (2016)
1h 26m Horror Mystery
Father and son coroners receive a mysterious unidentified corpse with no apparent cause of death. As they attempt to examine the beautiful young "Jane Doe," they discover increasingly bizarre clues that hold the key to her terrifying secrets.
2h 1m Drama Horror Mystery
A couple's relationship is tested when uninvited guests arrive at their home, disrupting their tranquil existence.
1h 32m Drama Horror Mystery Thriller
The idyllic lives of Phil and Kate seem complete when they select the winsome young Camilla as a live-in nanny for their newborn child. But the lovely young Camilla s not what she appears to be.
1h 27m Horror
Anna returns home after spending time in a psychiatric facility following her mother's tragic death and discovers that her mother's former nurse, Rachel, has moved into their house and become engaged to her father. Soon after she learns this shocking news, Anna is visited by her mother's ghost, who warns her that Rachel has evil intentions.
14.
The Innkeepers (2011)
1h 42m Horror Thriller
During the final days at the Yankee Pedlar Inn, two employees determined to reveal the hotel's haunted past begin to experience disturbing events as old guests check in for a stay.
2h 3m Horror Thriller Mystery
After losing their baby, a married couple adopt 9-year old Esther, who may not be as innocent as she seems.
16.
The House of the Devil (2009)
1h 35m Horror Mystery
In the 1980s, college student Samantha Hughes takes a strange babysitting job that coincides with a full lunar eclipse. She slowly realizes her clients harbor a terrifying secret.
1h 42m Action Drama Horror Mystery History
As the plague decimates medieval Europe, rumours circulate of a village immune from the plague. There is talk of a necromancer who leads the village and is able to raise the dead. A fearsome knight joined by a cohort of soldiers and a young monk are charged by the church to investigate. Their journey is filled with danger, but it's upon entering the village that their true horror begins.
2h 14m Romance Fantasy Horror
The Queen of Selvascura risks everything to be a mother; the King of Roccaforte falls in love with the voice of a mysterious girl; the King of Altomonte becomes obsessed with a flea and neglects his daughter.
1h 49m Horror Mystery Thriller
In her many years as a social worker, Emily Jenkins believes she has seen it all, until she meets 10-year-old Lilith and the girl's cruel parents. Emily's worst fears are confirmed when the parents try to harm the child, and so Emily assumes custody of Lilith while she looks for a foster family. However, Emily soon finds that dark forces surround the seemingly innocent girl, and the more she tries to protect Lilith, the more horrors she encounters.
20.
A Tale of Two Sisters (2003)
1h 55m Drama Horror Mystery
A recently released patient from a mental institution returns home with her sister, only to face disturbing events between her stepmother and the ghosts haunting their house- all of which are connected to a dark past in the family's history.
1h 30m Thriller Horror
A young woman recuperating at her father's run-down home after a tragic accident soon encounters a terrifying presence with a connection to her long-deceased mother.
22.
The Exorcist III (1990)
1h 50m Horror Mystery
Set fifteen years after the original film, The Exorcist III centers around the philosophical Lieutenant William F. Kinderman who is investigating a baffling series of murders around Georgetown that all contain the hallmarks of The Gemini, a deceased serial killer. It eventually leads him to a catatonic patient in a psychiatric hospital who has recently started to speak, claiming he is the The Gemini and detailing the murders, but bears a striking resemblance to Father Damien Karras.
23.
I Trapped the Devil (2019)
1h 24m Horror
A man descends into paranoia after trapping what he believes to be the devil in his basement, but things take a dark turn when his family unexpectedly arrive for Christmas.
1h 45m Drama Fantasy Thriller Mystery Horror
New York detective Ichabod Crane is sent to Sleepy Hollow to investigate a series of mysterious deaths in which the victims are found beheaded. Locals believe the culprit to be none other than the legendary Headless Horseman.
25.
Ouija: Origin of Evil (2016)
1h 39m Horror Thriller
In 1965 Los Angeles, a widowed mother and her two daughters add a new stunt to bolster their séance scam business and unwittingly invite authentic evil into their home. When the youngest daughter is overtaken by the merciless spirit, this small family confronts unthinkable fears to save her and send her possessor back to the other side.
2h 28m Horror Drama Mystery
Several friends travel to Sweden to study as anthropologists a summer festival that is held every ninety years in the remote hometown of one of them. What begins as a dream vacation in a place where the sun never sets, gradually turns into a dark nightmare as the mysterious inhabitants invite them to participate in their disturbing festive activities.
27.
Pit and the Pendulum (1961)
1h 20m Horror Mystery Thriller
Francis Barnard goes to Spain, when he hears his sister Elizabeth has died. Her husband Nicholas Medina, the son of the most brutal torturer of the Spanish Inquisition, tells him she has died of a blood disease, but Francis finds this hard to believe. After some investigating he finds out that it was extreme fear that was fatal to his sister and that she may have been buried alive!
1h 48m Mystery Horror
Professor David Ash exposes false spiritulists and mediums. He is invited to Edbrook to resolve the fears and torments within its secretive family. Soon after arriving Ash begins to doubt his own senses, and watching the strange behaviour of its residents does not make his task any easier. In time, he finds there's more to Edbrook than even he can debunk.
29.
Paranormal Activity 3 (2011)
1h 23m Horror Mystery
In 1988, young sisters Katie and Kristi befriend an invisible entity who resides in their home.
1h 52m Horror Thriller
Paranormal investigators Ed and Lorraine Warren work to help a family terrorized by a dark presence in their farmhouse. Forced to confront a powerful entity, the Warrens find themselves caught in the most terrifying case of their lives.
explore
Check out more list from our community