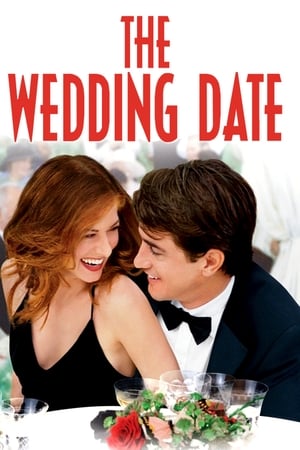 13 Best Movies Like The Wedding Date ...
If you liked this film , you will for sure love these too! In this collection we highlight some of the best films that share a very similar mood to 'The Wedding Date', and are worth checking out.
1.
Two Weeks Notice (2002)
1h 41m Comedy Romance
Dedicated environmental lawyer Lucy Kelson goes to work for billionaire George Wade as part of a deal to preserve a community center. Indecisive and weak-willed George grows dependent on Lucy's guidance on everything from legal matters to clothing. Exasperated, Lucy gives notice and picks Harvard graduate June Carter as her replacement. As Lucy's time at the firm nears an end, she grows jealous of June and has second thoughts about leaving George.
2.
Just Go with It (2011)
1h 57m Comedy Romance
A plastic surgeon, romancing a much younger schoolteacher, enlists his loyal assistant to pretend to be his soon to be ex-wife, in order to cover up a careless lie. When more lies backfire, the assistant's kids become involved, and everyone heads off for a weekend in Hawaii that will change all their lives.
3.
You've Got Mail (1998)
1h 57m Comedy
After a bad blind date, a man and woman find themselves stuck together at a resort for families, where their attractions grows as their respective kids benefit from the burgeoning relationship.
2h 16m Comedy Romance
Two women, one from the United States and one from the United Kingdom, swap homes at Christmastime after bad breakups with their boyfriends. Each woman finds romance with a local man but realizes that the imminent return home may end the relationship.
6.
My Best Friend's Wedding (1997)
1h 45m Comedy Romance
When she receives word that her longtime platonic pal Michael O'Neal is getting married to debutante Kimberly Wallace, food critic Julianne Potter realizes her true feelings for Michael -- and sets out to sabotage the wedding.
7.
Laws of Attraction (2004)
1h 30m Comedy Romance
Amidst a sea of litigation, two New York City divorce lawyers find love.
1h 31m Comedy Fantasy Romance
After fishing out coins from a water fountain in Italy, cynical New Yorker Beth Harper finds herself being wooed by several ardent suitors. As she deals with the attention, Beth tries to figure out whether a charming reporter really loves her.
1h 59m Romance Comedy
When a millionaire wheeler-dealer enters a business contract with a Hollywood hooker Vivian Ward, he loses his heart in the bargain.
10.
Letters to Juliet (2010)
1h 45m Comedy Drama Romance
An American girl on vacation in Italy finds an unanswered "letter to Juliet" -- one of thousands of missives left at the fictional lover's Verona courtyard, which are typically answered by the "secretaries of Juliet" -- and she goes on a quest to find the lovers referenced in the letter.
1h 48m Comedy Romance
Melanie Parker, an architect and mother of Sammy, and Jack Taylor, a newspaper columnist and father of Maggie, are both divorced. They meet one morning when overwhelmed Jack is left unexpectedly with Maggie and forgets that Melanie was to take her to school. As a result, both children miss their school field trip and are stuck with the parents. The two adults project their negative stereotypes of ex-spouses on each other, but end up needing to rely on each other to watch the children as each must save his job. Humor is added by Sammy's propensity for lodging objects in his nose and Maggie's tendency to wander.
12.
The Wedding Planner (2001)
1h 43m Comedy Romance
San Francisco's premiere wedding planner, Mary Fiore is rescued from an accident by the man of her dreams, paediatrician Steve Edison, only to find he is the fiancé of her latest client. As Mary continues making the wedding arrangements, she and Steve are put into a string of uncomfortable situations that force them to face their mutual attraction.
13.
Failure to Launch (2006)
1h 37m Comedy
Tripp, an attractive man in his thirties, is still living with his parents Al and Sue. Tripp's best friends Demo and Ace are also still living in their parents' homes and seem proud of it. Al and Sue are not happy, however, and are fascinated when friends whose adult son has recently moved away from home reveal they hired an expert to arrange the matter and couldn't be happier with the result.
explore
Check out more list from our community