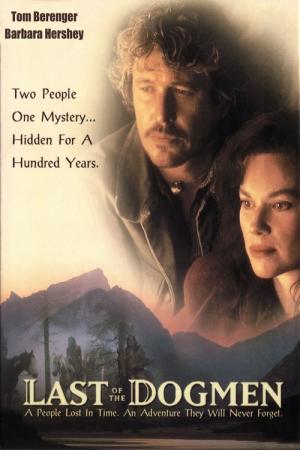 10 Best Movies Like Last Of The Dogmen ...
If you liked this one , you will probably love these too! In this list we highlight some of the best films that share a very similar premise to 'Last of the Dogmen', and are worth checking out.
2.
In Gold We Trust (2010)
1h 40m Adventure
A group of adventurers make off with 600 kilograms of gold in Guyana, but when their helicopter crashes in the jungle, gold fever takes over.
1h 49m Action Thriller
When a cunning murderer vanishes into the rugged mountains of the Pacific Northwest, pursuing FBI agent Warren Stantin must exchange familiar city streets for unknown wilderness trails. Completely out of his element, Stantin is forced to enlist the aid of expert tracker Jonathan Knox. It's a turbulent yet vital relationship they must maintain in order to survive... and one that becomes increasingly desperate when Knox's girlfriend Sarah becomes the killer's latest hostage!
1h 36m Action Western Adventure
Yukon Territory, Canada, November 1931. Albert Johnson, a trapper who lives alone in the mountains, buys a dog almost dead after a brutal dogfight, a good deed that will put him in trouble.
5.
Dances with Wolves (1990)
3h 1m Adventure Drama Western
Wounded Civil War soldier, John Dunbar tries to commit suicide—and becomes a hero instead. As a reward, he's assigned to his dream post, a remote junction on the Western frontier, and soon makes unlikely friends with the local Sioux tribe.
1h 43m Action Drama Western
Report reaches the US cavalry that the Apache leader Ulzana has left his reservation with a band of followers. A compassionate young officer, Lieutenant DeBuin, is given a small company to find him and bring him back; accompanying the troop is McIntosh, an experienced scout, and Ke-Ni-Tay, an Apache guide. Ulzana massacres, rapes and loots across the countryside; and as DeBuin encounters the remains of his victims, he is compelled to learn from McIntosh and to confront his own naivity and hidden prejudices.
1h 50m Western
A posse pursues Pardon Chato (Charles Bronson) a mestizo indian after he killed a US marshal in self-defense. As they get deeper into Indian territory, just who is hunting who.
8.
Treasure of the Yankee Zephyr (1981)
1h 48m Action Adventure
In a lake high in the mountains of New Zealand hunter Gibbie Gibson discovers a plane wreck from WW2. When he tells it around, a gang of crooks follows and threatens him and his daughter, because they know there are 50 million dollars in the wreck. Helicopter pilot Barney helps Gibbie against them, risking his life thereby.
9.
The Legend of Hell's Gate: An American Conspiracy (2011)
1h 48m Western Action Adventure History
In 1870s Texas, a ruthless bounty hunter and an Irish desperado flee the law with a young criminal claiming to possess a treasure more valuable than gold. Crossing paths with some of the West's most notorious figures, the three outlaws fight for their lives in the pursuit of fame and fortune. Fueled by an ensemble cast and inspired by actual events, THE LEGEND OF HELL'S GATE blends legend and history into a Western spectacle that recounts a treacherous existence in post Civil War Texas.
10.
The Last Hard Men (1976)
1h 38m Western
In the early 20th century, some convicts while on a road gang escape and one of the convicts is Zach Provo, a half Indian, who was sent to prison during the latter part of the 19th century. He escapes with 6 others to exact vengeance on Sam Burgade the lawman who not only captured him but was also responsible for the death of Provo's wife, at least in Provo's mind. Part of his plan is to kidnap Burgade's daughter, which prompts him to strap on his guns and go after him on horseback. Can Burgade who has been retired for sometime still have what it takes to track Provo down?
explore
Check out more list from our community