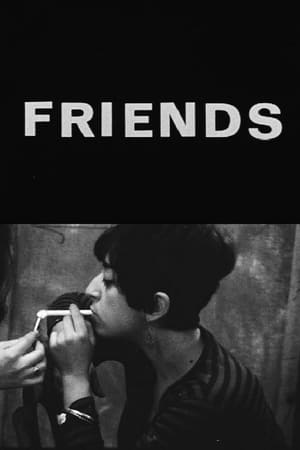 23 Best Movies Like Friends ...
If you liked this film , you will definitely love these too! In this list we highlight some of the best films that share a very similar premise to '', and are worth checking out.
1.
How I Met Your Mother (2005)
22m Comedy
A father recounts to his children - through a series of flashbacks - the journey he and his four best friends took leading up to him meeting their mother.
2.
That '70s Show (1998)
25m Comedy Family Drama
Crank up the 8-track and flash back to a time when platform shoes and puka shells were all the rage in this hilarious retro-sitcom. For Eric, Kelso, Jackie, Hyde, Donna and Fez, a group of high school teens who spend most of their time hanging out in Eric's basement, life in the '70s isn't always so groovy. But between trying to figure out the meaning of life, avoiding their parents, and dealing with out-of-control hormones, they've learned one thing for sure: they'll always get by with a little help from their friends.
3.
The Big Bang Theory (2007)
22m Comedy
The sitcom is centered on five characters living in Pasadena, California: roommates Leonard Hofstadter and Sheldon Cooper; Penny, a waitress and aspiring actress who lives across the hall; and Leonard and Sheldon's equally geeky and socially awkward friends and co-workers, mechanical engineer Howard Wolowitz and astrophysicist Raj Koothrappali. The geekiness and intellect of the four guys is contrasted for comic effect with Penny's social skills and common sense.
25m Comedy
Comedy about the unlikely friendship that develops between two very different young women who meet waitressing at a diner in trendy Williamsburg, Brooklyn, and form a bond over one day owning their own successful cupcake business. Only one thing stands in their way – they're broke.
22m Comedy
Jessica Day is an offbeat and adorable girl in her late 20s who, after a bad breakup, moves in with three single guys. Goofy, positive, vulnerable and honest to a fault, Jess has faith in people, even when she shouldn't. Although she's dorky and awkward, she's comfortable in her own skin. More prone to friendships with women, she's not used to hanging with the boys—especially at home.
22m Comedy
The charming and still-single Joey, who has struck out on his own and moved to Hollywood, hoping to truly make it as an actor. After reuniting with his high-strung sister Gina, Joey moves in with Michael, his 20-year-old genius nephew, who unbelievably is literally a rocket scientist. However, what Joey lacks in book smarts he makes up for with people smarts – making him the best new friend his nephew could ask for.
7.
'Til Death (2006)
30m Comedy
Jules Cobb is a mom in her forties facing the often humorous challenges, pitfalls and rewards of life's next chapter. Along for the journey is her son, her ex-husband, her husband/neighbor and her friends who together make up her dysfunctional, but supportive and caring extended family... even if they have a funny way of showing it sometimes.
9.
Sex and the City (1998)
30m Comedy
Based on the bestselling book by Candace Bushnell, Sex and the City tells the story of four best friends, all single and in their late thirties, as they pursue their careers and talk about their sex lives, all while trying to survive the New York social scene.
22m Comedy
A stand-up comedian and his three offbeat friends weather the pitfalls and payoffs of life in New York City in the '90s. It's a show about nothing.
11.
Will & Grace (1998)
22m Comedy
Will Truman and Grace Adler are best friends living in New York, and when Grace's engagement falls apart, she moves in with Will. Together, along with their friends, they go through the trials of dating, sex, relationships and their careers, butting heads at times but ultimately supporting one another while exchanging plenty of witty banter along the way.
25m Family Comedy Drama Kids
Watch Carly, Sam, and Freddie, as they try to balance their everyday 8th grade lives with their newfound fame managing and starring in the most awesome show on the web.
25m Comedy
The Pritchett-Dunphy-Tucker clan is a wonderfully large and blended family. They give us an honest and often hilarious look into the sometimes warm, sometimes twisted, embrace of the modern family.
24m Comedy
Fran, fresh out of her job as a bridal consultant in her boyfriend's shop, first appears on the doorstep of Broadway producer Maxwell Sheffield peddling cosmetics, and quickly stumbled upon the opportunity to become The Nanny for his three children. But soon Fran, with her offbeat nurturing and no-nonsense honesty, touches Maxwell as well as the kids.
15.
That Awkward Moment (2014)
1h 34m Comedy Romance
Best pals Jason and Daniel indulge in casual flings and revel in their carefree, unattached lives. After learning that the marriage of their friend Mikey is over, they gladly welcome him back into their circle. The three young men make a pact to have fun and avoid commitment. However, when all three find themselves involved in serious relationships, they must keep their romances secret from one another.
22m Comedy
A fresh and funny take on modern friendship and what one urban family will do to stay friends after the perfect couple who brought them all together break up on their wedding day. The failed wedding forces them all to question their life choices. Then there are Alex and Dave themselves, who strike a truce and must learn to live with the changes their breakup has brought.
17.
Desperate Housewives (2004)
1h Mystery Drama Comedy
Looking down on her friends and family isn't a way of life for Mary Alice Young... it's a way of death. One day, in her perfect house, in the loveliest of suburbs, Mary Alice ended it all. Now she's taking us into the lives of her family, friends and neighbors, commenting from her elevated P.O.V.
30m Comedy
Six friends in their thirties navigate dating, sexual adventures, and mishaps on their quest to find love.
19.
Sex and the City (2008)
2h 25m Comedy Drama Romance
A New York writer on sex and love is finally getting married to her Mr. Big. But her three best girlfriends must console her after one of them inadvertently leads Mr. Big to jilt her.
20.
Saved by the Bell: The College Years (1993)
22m Comedy
The gang from Bayside High is leaving home and heading to the campus of California University for four years of new challenges, new faces and wild, new adventures.
1h 44m Horror Comedy
A group of six ex-high school cheerleaders are stalked by a killer with a medieval war hammer and battle axe during their first Spring Break from college.
22.
The Odd Couple (2015)
22m Comedy
Oscar's life seems almost perfect...sure he's divorced and his apartment is a mess, but he's the host of a well-known sports show, and is enjoying his bachelor lifestyle in New York City. That is until his college friend, Felix, shows up at Oscar's apartment having just been dumped by his wife. Oscar does his best to console his old buddy and get him back on the dating horse, but his attempts uncover just how unresolved his own feelings are about his ex.
explore
Check out more list from our community