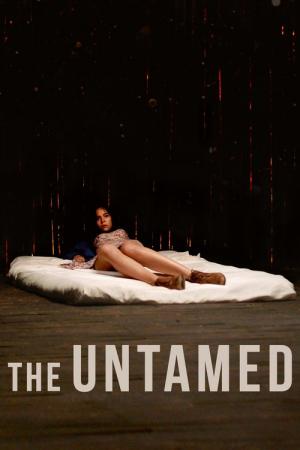 23 Best Movies Like The Untamed ...
If you liked this film , you will probably love these too! In this collection we highlight some of the best films that share a very similar mood to '', and are worth checking out.
19m Drama
Man and Woman are reunited after a long time. Sorrow and desire cannot break the silence. But that's okay: when words don't come, it's the body that speaks.
2.
Alexandra's Project (2003)
4.
Before I Go to Sleep (2014)
1h 32m Mystery Thriller
A woman wakes up every day, remembering nothing as a result of a traumatic accident in her past. One day, new terrifying truths emerge that force her to question everyone around her.
1h 31m Horror Mystery Thriller
A mother of two inherits a home from her aunt. On the first night in the new home she is confronted with murderous intruders and fights for her daughters' lives. Sixteen years later the daughters reunite at the house, and that is when things get strange . . .
1h 53m Science Fiction Drama Mystery Thriller
A father and his daughter struggle to survive in deep space where they live in isolation.
1h 29m Drama Mystery Thriller Horror
Janie's just trying to get well. As she recovers from a violent psychotic break, she's subjected each day to a bizarre holistic health and wellness regimen designed, and enforced, by her lifelong nanny and caretaker. But when she develops an obsession with a stranger, Janie's buried demons begin to surface.
9.
Color Out of Space (2019)
11.
Open Your Eyes (1997)
1h 57m Drama Thriller
A very handsome man finds the love of his life, but he suffers an accident and needs to have his face rebuilt by surgery after it is severely disfigured.
1h 44m Horror Thriller Science Fiction
Elsa and Clive, two young rebellious scientists, defy legal and ethical boundaries and forge ahead with a dangerous experiment: splicing together human and animal DNA to create a new organism. Named "Dren", the creature rapidly develops from a deformed female infant into a beautiful but dangerous winged human-chimera, who forges a bond with both of her creators - only to have that bond turn deadly.
1h 38m Horror Thriller
A woman is involuntarily committed to a mental institution where she is confronted by her greatest fear.
1h 53m Thriller Drama
Borgman is the central character of this dark, malevolent fable. Is he a dream or a demon, a twisted allegory or an all-too-real embodiment of our fears? Borgman is a sinister arrival in the sealed-off streets of modern suburbia. His presence unleashes a crowing gallery of distortion around the careful façade constructed by an arrogant, comfortable couple, their three children and nanny.
1h 31m Thriller Mystery
Juliet, a beautiful doctor, has found the perfect New York apartment to start a new life after separating from her husband. It's got spacious rooms, a spectacular view, and a handy, handsome landlord. But there are secrets behind every wall and terror in every room as Juliet gets the unnerving feeling that she is not alone.
1h 34m Drama Horror
A single mother, plagued by the violent death of her husband, battles with her son's fear of a monster lurking in the house, but soon discovers a sinister presence all around her.
1h 43m Drama Mystery Thriller
A wife and mother is consumed by the thought that her husband's co-worker is trying to win him away from her and their family.
21.
The Killing of a Sacred Deer (2017)
2h 1m Drama Thriller Mystery
Dr. Steven Murphy is a renowned cardiovascular surgeon who presides over a spotless household with his wife and two children. Lurking at the margins of his idyllic suburban existence is Martin, a fatherless teen who insinuates himself into the doctor's life in gradually unsettling ways.
22.
Something Wicked (2014)
1h 35m Mystery Thriller
A young couple embark upon their honeymoon against the chilling landscapes of the Pacific Northwest. But when tragedy strikes, gruesome secrets from their past collide with sinister forces of the present...
explore
Check out more list from our community