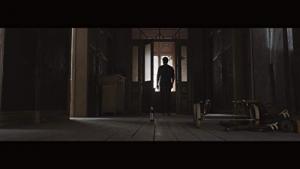 23 Best Movies Like The Room ...
If you liked this movie , you will definitely love these too! In this list we highlight some of the best films that share a very similar mood to '', and are worth checking out.
Publisher Will Atenton quits a lucrative job in New York to relocate his wife, Libby, and their daughters to a quaint town in New England. However, as they settle into their home the Atentons discover that a woman and her children were murdered there, and the surviving husband is the town's prime suspect. With help from a neighbor who was close to the murdered family, Will pieces together a horrifying chain of events.
1h 29m Thriller Science Fiction
On the night of an astronomical anomaly, eight friends at a dinner party experience a troubling chain of reality bending events.
1h 55m Thriller Science Fiction
Norma and Arthur Lewis, a suburban couple with a young child, receive a simple wooden box as a gift, which bears fatal and irrevocable consequences. A mysterious stranger delivers the message that the box promises to bestow upon its owner $1 million with the press of a button. However pressing this button will simultaneously cause the death of another human being somewhere in the world; someone they don't know. With just 24 hours to have the box in their possession, Norma and Arthur find themselves in the cross-hairs of a startling moral dilemma and must face the true nature of their humanity.
1h 41m Horror Thriller Mystery
A woman in the midst of an unpleasant divorce moves to an eerie apartment building with her young daughter. The ceiling of their apartment has a dark and active leak.
8.
Girl on the Third Floor (2019)
Don Koch tries to renovate a rundown mansion with a sordid history for his growing family, only to learn that the house has other plans.
9.
Monster of Terror (1965)
1h 20m Science Fiction Horror
A young man visits his fiancé's estate to discover that her wheelchair-bound scientist father has discovered a meteorite that emits mutating radiation rays that have turned the plants in his greenhouse to giants. When his own wife falls victim to this mysterious power, the old man takes it upon himself to destroy the glowing object with disastrous results.
Borgman is the central character of this dark, malevolent fable. Is he a dream or a demon, a twisted allegory or an all-too-real embodiment of our fears? Borgman is a sinister arrival in the sealed-off streets of modern suburbia. His presence unleashes a crowing gallery of distortion around the careful façade constructed by an arrogant, comfortable couple, their three children and nanny.
11.
Children of the Damned (1964)
13.
A Tale of Two Sisters (2003)
A recently released patient from a mental institution returns home with her sister, only to face disturbing events between her stepmother and the ghosts haunting their house- all of which are connected to a dark past in the family's history.
15.
The House at the End of Time (2013)
1h 41m Horror Drama Fantasy Mystery Thriller
The story of Dulce, a mother who has encounters with apparitions inside her old house. She must decipher a mystery that could trigger a prophecy: the death of her family.
1h 30m Drama Mystery Horror TV Movie
Cassie, a psych student, was kidnapped and traumatized as a child by a disturbed person. To exorcise her demons and to finish her thesis, she decides on an experiment in isolation, working at a secluded watch tower as a fire lookout. But once she's alone, strange things start happening. Or is she just paranoid? Cassie is terrified that her past may be coming back to haunt her.
17.
The Black Dahlia Haunting (2012)
It sounded like just another urban legend: A videotape filled with nightmarish images, leading to a phone call foretelling the viewer's death in exactly seven days. As a newspaper reporter, Rachel Keller was naturally skeptical of the story, until four teenagers all met with mysterious deaths exactly one week after watching just such a tape. Allowing her investigative curiosity to get the better of her, Rachel tracks down the video... and watches it. Now she has just seven days to unravel the mystery of the Ring.
1h 29m Thriller Horror Drama Mystery
Every culture has one – the horrible monster fueling young children's nightmares. But for Tim, the Boogeyman still lives in his memories as a creature that devoured his father 16 years earlier. Is the Boogeyman real? Or did Tim make him up to explain why his father abandoned his family?
explore
Check out more list from our community