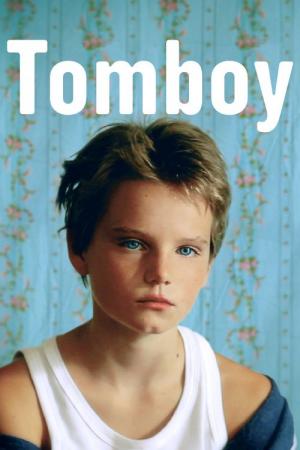 10 Best Movies Like Tomboy ...
If you liked this movie , you will probably love these too! In this collection we highlight some of the best films that share a very similar premise to 'Tomboy', and are worth checking out.
1h 33m Drama
Based on one of the most beloved Young Adult novels of all time: Two kids are stripped naked and left together on an island in a lake - victims of a vicious summer camp prank; But rather than have to return to camp and face the humiliation, they decide to take off, on the run together. What follows is a three day odyssey of discovery and self-discovery.
2.
My Life in Pink (1997)
1h 28m Drama Comedy
Ludovic is a small boy who cross-dresses and generally acts like a girl, talks of marrying his neighbor's son and can not understand why everyone is so surprised about it. His actions lead to problems for him and his family.
1h 7m Drama
Two young boys, Victor and Rainer, take the commuter train to spend the evening in Paris. In a nightclub on the banks of the Seine they go from one disappointment to another, from failed chat ups to street brawls. But as they get carried away by the night, they leave the city for the forest. In the silence of the moonlight nature, the desire between the two friends becomes increasingly vibrant. A new day is born from their friendship.
1h 52m Drama
Oppressed by her family setting, dead-end school prospects and the boys law in the neighborhood, Marieme starts a new life after meeting a group of three free-spirited girls. She changes her name, her dress code, and quits school to be accepted in the gang, hoping that this will be a way to freedom.
49m
It's springtime, the air is tepid, the skylarks chirp, and spring flowers cover the meadows and the forest grounds. Out of a pile of leaves a fluttery, sniffling snout tip appears: it's a hedgehog awakening from its winter sleep heading into the light of a new year, having only two tings in mind: food and finding a partner.
1h 34m Drama
Lukas, 20, is a prisoner in his own body. As a pre-op transgendered person, he is constantly finding himself trapped in uncomfortable, compromising positions. His best friend, Ine introduces him to the gay scene in Cologne where he meets the confident and gorgeous, Fabio. The two develop a romantic relationship that tests the boundaries of love. ROMEOS forgoes stereotypes and conventions to offer an honest and humorous examination of the most basic of human conditions: friendship, sex, and love.
1h 21m Drama
Ruža left Serbia, her country, over 30 years ago and lives in Zurich. Her daily life is a string of repetitive moments until, one day, Ana arrives on the scene and upsets Ruža's painstakingly organized world. A subtle friendship develops between the two strong willed women.
8.
Darker Than Midnight (2014)
1h 34m Drama
Davide is different from the other teenagers. Something makes him look like a girl. Davide is fourteen when he runs away from home. His intuition leads him to choose Villa Bellini, a park in Catania, as a refuge. The park is a world in itself, a world of the marginalized, to which the rest of the city turns a blind eye. But one day the past catches up and Davide has to face the most difficult choice, this time alone.
1h 37m Drama
The film tells a story of two scrap pickers - the title hero Edi and his friend Jureczek. Edi is wrongly accused of having raped the girl whose brothers have got the control over one of the city areas. Edi is severely punished for that but he accepts his fate taking care of the girl's child.
10.
Wild Tigers I Have Known (2006)
1h 28m Drama
A lyrical telling of the coming of age of a 13-year-old boy who learns to cope with his new found sexuality and his unrequited love for the cool kid in school.
explore
Check out more list from our community