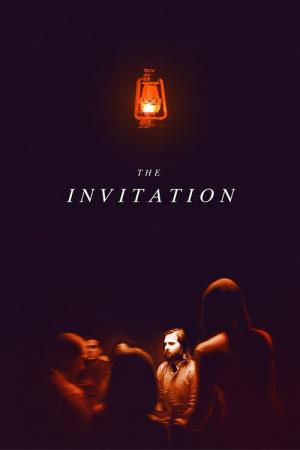 13 Best Movies Like The Invitation ...
If you liked this film , you will for sure love these too! In this selection we highlight some of the best films that share a very similar premise to 'The Invitation', and are worth checking out.
2h 33m Drama Thriller Crime
Keller Dover faces a parent's worst nightmare when his 6-year-old daughter, Anna, and her friend go missing. The only lead is an old motorhome that had been parked on their street. The head of the investigation, Detective Loki, arrests the driver, but a lack of evidence forces Loki to release his only suspect. Dover, knowing that his daughter's life is at stake, decides that he has no choice but to take matters into his own hands.
1h 31m Thriller Mystery
A mild-mannered college professor discovers a look-alike actor and delves into the other man's private affairs.
1h 24m Drama Thriller Mystery
Publisher Will Atenton quits a lucrative job in New York to relocate his wife, Libby, and their daughters to a quaint town in New England. However, as they settle into their home the Atentons discover that a woman and her children were murdered there, and the surviving husband is the town's prime suspect. With help from a neighbor who was close to the murdered family, Will pieces together a horrifying chain of events.
1h 38m Thriller
Five men wake up in a locked-down warehouse with no memory of who they are. They are forced to figure out who is good and who is bad to stay alive.
2h Drama Thriller Mystery Action
With no clue how he came to be imprisoned, drugged and tortured for 15 years, a desperate businessman seeks revenge on his captors.
2h 3m Crime Drama Mystery Thriller
A police chief about to retire pledges to help a woman find her daughter's killer.
1h 58m Crime Mystery Thriller
Two Los Angeles homicide detectives are dispatched to a northern town where the sun doesn't set to investigate the methodical murder of a local teen.
1h 48m Thriller Mystery Drama Horror
A husband and wife try to reinvigorate their relationship but their lives are threatened by a "friend" from the husband's past who holds a horrifying secret about him, sending their world into a tailspin.
10.
The Girl on the Train (2016)
1h 52m Crime Drama Mystery Thriller
Rachel Watson, devastated by her recent divorce, spends her daily commute fantasizing about the seemingly perfect couple who live in a house that her train passes every day, until one morning she sees something shocking happen there and becomes entangled in the mystery that unfolds.
11.
A Perfect Getaway (2009)
1h 38m Thriller Mystery Adventure
For their honeymoon, newlyweds Cliff and Cydney head to the tropical islands of Hawaii. While journeying through the paradisaical countryside the couple encounters Kale and Cleo, two disgruntled hitchhikers and Nick and Gina, two wild but well-meaning spirits who help guide them through the lush jungles. The picturesque waterfalls and scenic mountainsides quickly give way to terror when Cliff and Cydney learn of a grisly murder that occurred nearby and realize that they're being followed by chance acquaintances that suspiciously fit the description of the killers.
2h 1m Fantasy Action
After being bitten by a genetically altered spider, nerdy high school student Peter Parker is endowed with amazing powers to become the Amazing superhero known as Spider-Man.
2h 28m Horror Drama Mystery
Several friends travel to Sweden to study as anthropologists a summer festival that is held every ninety years in the remote hometown of one of them. What begins as a dream vacation in a place where the sun never sets, gradually turns into a dark nightmare as the mysterious inhabitants invite them to participate in their disturbing festive activities.
explore
Check out more list from our community