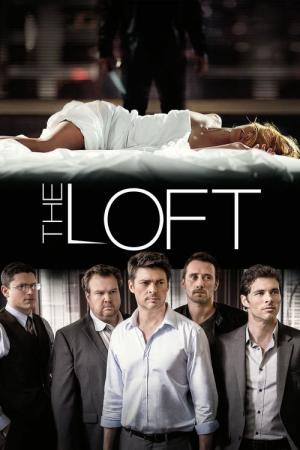 14 Best Movies Similar To The Loft ...
If you liked this movie , you will probably love these too! In this selection we highlight some of the best films that share a very similar premise to 'The Loft', and are worth checking out.
2h 4m Thriller Drama
Connie is a wife and mother whose 11-year marriage to Edward has lost its sexual spark. When Connie literally runs into handsome book collector Paul, he sweeps her into an all-consuming affair. But Edward soon becomes suspicious and decides to confront the other man.
2.
The Right Temptation (2000)
1h 35m Mystery Romance Thriller
A detective falls for the man she's supposed to be investigating; dire complications follow.
1h 37m Drama Mystery Thriller
Claire (an American) wakes up in a terrible state at the end of a runway in Spain. As she tries to account for her state (blood-soaked and bruised), she has flashbacks from the past few days. She thinks she's killed someone, but isn't sure, and now she's wandering the Spanish streets without money or a clear memory.
5.
American Gigolo (1980)
1h 57m Crime Drama Romance Thriller
Julian makes a lucrative living as an escort to older women in the Los Angeles area. He begins a relationship with Michelle, a local politician's wife, without expecting any pay. One of his clients is murdered and Detective Sunday begins pumping him for details on his different clients, something he is reluctant to do considering the nature of his work. Julian begins to suspect he's being framed. Meanwhile Michelle begins to fall in love with him.
6.
The Invisible Guest (2016)
1h 46m Mystery Crime Thriller
A young businessman wakes up in a hotel room, locked from the inside, along with his lover, who was murdered while he was unconscious. He hires a prestigious lawyer, and over the course of one evening, they must work together to build a defense case for him before he is taken to jail.
1h 42m Thriller Comedy Crime Mystery
Police investigate when a man having an affair with his brother's wife disappears suddenly.
1h 39m Thriller Drama
A man with the ability to enter peoples' memories takes on the case of a brilliant, troubled sixteen-year-old girl to determine whether she is a sociopath or a victim of trauma.
2h 18m Mystery Thriller Crime
A mystery novelist devises an insurance scam with his wife's lover – but things aren't exactly as they seem.
1h 43m Drama Mystery Thriller
Ray is young, charming, successful and the owner of a prosperous architect company. However, he has recently gone through a very painful divorce. His friends try to cheer him up by showing him the positive sides of being single but for Ray marriage and stability is just too important. But when he meets Lena his gloom is quickly forgotten.
1h 24m Drama Thriller Mystery
Publisher Will Atenton quits a lucrative job in New York to relocate his wife, Libby, and their daughters to a quaint town in New England. However, as they settle into their home the Atentons discover that a woman and her children were murdered there, and the surviving husband is the town's prime suspect. With help from a neighbor who was close to the murdered family, Will pieces together a horrifying chain of events.
1h 48m Thriller
San Francisco heiress Page Forrester is brutally murdered in her remote beach house. Her husband Jack is devastated by the crime but soon finds himself accused of her murder. He hires lawyer Teddy Barnes to defend him, despite the fact she hasn't handled a criminal case for many years. There's a certain chemistry between them and Teddy soon finds herself defending the man she loves.
13.
Presumed Innocent (1990)
2h 7m Thriller Crime Mystery
Rusty Sabich is a deputy prosecutor engaged in an obsessive affair with a coworker who is murdered. Soon after, he's accused of the crime. And his fight to clear his name becomes a whirlpool of lies and hidden passions.
explore
Check out more list from our community