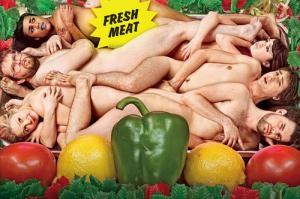 7 Best Shows Like Fresh Meat ...
If you liked this one , you will definitely love these too! In this collection we highlight some of the best films that share a very similar mood to '', and are worth checking out.
Three British graduates blag jobs at an elite American summer camp. The guys want a summer of fun, but they have to set an example to the gorgeous teenage offspring of California's rich and powerful.
22m Comedy
Joe, Matt, Sarah and Francine are four college students. The girls are roommates downstairs while the boys are roommates... Upstairs. This bunch could not be more different. You'll find out not only their choice of majors, but by their drastically different cultural backgrounds too. It can cause friction to say the least, but hilarity will always ensue. Will opposites attract?
41m Drama
Pre-law student Marti Perkins' world is flipped upside down when she loses her scholarship, and realizes the only way she can stay in school is by reigniting her dormant teen gymnastic skills to win a place on Lancer University's legendary cheerleading team.
30m Comedy
Comedy series about three young women living in Leeds who've graduated, had a year out, and are now struggling to find a job they're passionate about, a place to live that is half decent and a boyfriend they actually like. A sitcom about making terrible decisions, but having a brilliant time doing it.The show focuses on Meg, her eccentric cousin Bunny and their friend Laura as they discover that life might just be a bit tougher than they had imagined. From demeaning Promotions jobs complete with mad outfits to pursuing the men of their dreams - yet dating the men of their nightmares - the girls face '#FML-worthy' disasters in both their work and personal lives.
42m Drama
A documentary crew follows the stories of nine classmates during their high school years in Austin, Texas, and then revisits them ten years later to examine how far they have come.
An irreverent look at the conflict, chaos and humor that defines teenage life through the eyes of 15-year-old Jenna Hamilton whose life begins to change when a simple accident becomes an epic misunderstanding and is blown way out of proportion. Narration in the first-person voice of Jenna's blog posts captures the humor within the struggles and experiences everyone can relate to from their formative years.
explore
Check out more list from our community