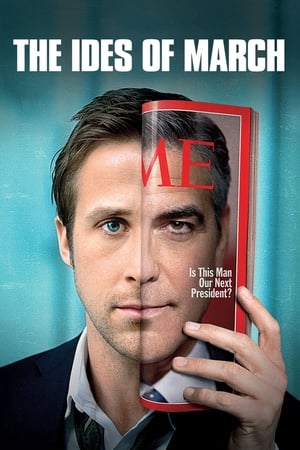 10 Best Movies Like The Ides Of March ...
If you liked this one , you will definitely love these too! In this collection we highlight some of the best films that share a very similar premise to 'The Ides of March', and are worth checking out.
1h 51m Drama
Pete St. John is a powerful and successful political consultant, with clients spread around the country. When his long-time friend and client Ohio senator Sam Hastings decides to quit politics, he is rapidly drafted to help with the campaign of the man destined to succeed him, unknown and mysterious businessman Jerome Cade...
2.
Man of the Year (2006)
1h 55m Comedy Romance Thriller
The irreverent host of a political satire talk show decides to run for president and expose corruption in Washington. His stunt goes further than he expects when he actually wins the election, but a software engineer suspects that a computer glitch is responsible for his surprising victory.
2h 8m Comedy Drama Mystery Thriller
The discovery of a corpse threatens to unravel a bumbling local politician's campaign for governor of Colorado.
2h 7m Thriller Drama
Handsome, unflappable U.S. Congressman Stephen Collins is the future of his political party: an honorable appointee who serves as the chairman of a committee overseeing defense spending. All eyes are upon the rising star to be his party's contender for the upcoming presidential race. Until his research assistant/mistress is brutally murdered and buried secrets come tumbling out.
2h 6m Drama Thriller
The vice president is dead, and as the president makes his choice for a replacement, a secret contest of wills is being waged by a formidable rival. When Senator Laine Hanson is nominated as the first woman in history to hold the office, hidden agendas explode into a battle for power.
7.
The Parallax View (1974)
1h 42m Crime Drama Thriller
An ambitious reporter, investigating a senator's assassination, realizes witnesses to the shooting are systematically dying and discovers a multi-million dollar corporation which serves as a front for the recruitment of political assassins.
1h 47m Thriller Drama
A thriller that revolves around the key people at an investment bank over a 24-hour period during the early stages of the financial crisis.
1h Drama
A behind-the-scenes look at the people who make a nightly cable-news program. Focusing on a network anchor, his new executive producer, the newsroom staff and their boss, the series tracks their quixotic mission to do the news well in the face of corporate and commercial obstacles-not to mention their own personal entanglements.
1h 51m Drama Thriller
The accidental shooting of a boy in New York leads to an investigation by the Deputy Mayor, and unexpectedly far-reaching consequences.
explore
Check out more list from our community