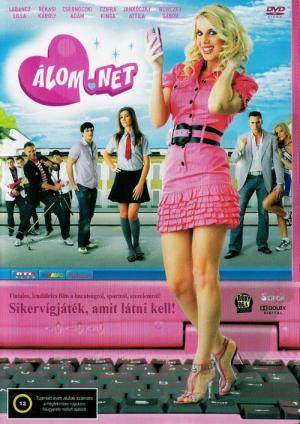 13 Best Dream Net Girls ...
If you liked this film , you will definitely love these too! In this collection we highlight some of the best films that share a very similar mood to 'Dream.net', and are worth checking out.
1h 46m Comedy Drama Romance
In small-town Texas, high school football is a religion, 17-year-old schoolboys carry the hopes of an entire community onto the gridiron every Friday night. When star quarterback Lance Harbor suffers an injury, the Coyotes are forced to regroup under the questionable leadership of John Moxon, a second-string quarterback with a slightly irreverent approach to the game.
1h 37m Comedy Romance
Shallow, rich and socially successful Cher is at the top of her Beverly Hills high school's pecking scale. Seeing herself as a matchmaker, Cher first coaxes two teachers into dating each other. Emboldened by her success, she decides to give hopelessly klutzy new student Tai a makeover. When Tai becomes more popular than she is, Cher realizes that her disapproving ex-stepbrother was right about how misguided she was -- and falls for him.
3.
A Hole In My Panty (2011)
1h 21m Comedy
Three aimless kids at a seaside high school have just one goal this summer break: to shed the virgin tag. One day, they rescue a pretty girl named Narumi by chance. Immediately smitten, Narumi makes it the summer to remember for the boys.
4.
The Cheerleaders (1973)
5.
Bring It On: In It to Win It (2007)
1h 30m Comedy
Fourth 'Bring It On' movie is set at a cheerleader camp in Florida with a 'West Side Story' musical feel has the female captain of the West Side Sharks meeting and romancing a male member of the East Coast Jets amid their different team rivalries.
6.
Bring It On: Worldwide #Cheersmack (2017)
1h 35m Comedy Romance
When Destiny, captain of three-time national champions "The Rebels," is challenged to a global cheer showdown by an edgy new team called "The Truth," the Cheer Goddess organizes a virtual battle for squads from all around the world. It seems like the whole world wants to take down Destiny and her team, and they just might succeed, unless Destiny can rise to the challenge, set her ego aside and figure out who her real friends are.
23m Animation Comedy Drama
Tsutsui Hikari (a.k.a "Tsuttsun") is a high school student who is content with his virtual life of anime and video games. One day, he gets stuck cleaning the pool with Iroha, a real live girl who is stylish, sassy and known to be easy with boys ... and she aggressively approaches him! Tsuttsun, who has few friends and lives in his own world, finds himself smitten by the confident and wild Iroha ... and his whole world is turned upside down!! It's the awkward and pure love story of a boy who experiences relationship for the first time.
8.
No Longer Heroine (2015)
9.
Bring It on Again (2004)
1h 30m Comedy
When new students can't get onto their college cheerleading team, they form their own squad and prepare for a cheer off.
11.
Bring It On: Fight to the Finish (2009)
1h 42m Comedy
When her mother falls for a wealthy man, Lina Cruz must move in with her new stepfather and transfer from an urban East Los Angeles public high school to an exclusive prep school in Malibu, where she struggles to fit in with her affluent new peers. After snooty cheerleading captain Avery blocks Lina from varsity, Lina recruits her best friends from her old school to help her whip the pathetic junior varsity cheerleading squad -- the Sea Lions -- into fighting shape.
12.
Bring It On: All or Nothing (2006)
1h 39m Comedy
A transfer student at a rough high school tries joining the cheer-leading squad and finds that she not only has to face off against the head cheerleader, but also against her former school in preparation for a cheer-off competition.
13.
Little Bitches (2018)
1h 35m Comedy Romance Drama
A group of friends vow to open their college acceptance letters at the same time during the big end-of -year party.
explore
Check out more list from our community