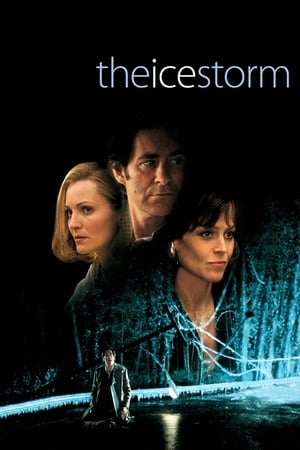 14 Best Movies Like The Ice Storm ...
If you liked this one , you will for sure love these too! In this selection we highlight some of the best films that share a very similar mood to 'The Ice Storm', and are worth checking out.
1.
A Map of the World (1999)
2.
The Virgin Suicides (1999)
1h 37m Drama Romance
A group of male friends become obsessed with five mysterious sisters who are sheltered by their strict, religious parents.
3.
American Beauty (1999)
2h 2m Drama
Lester Burnham, a depressed suburban father in a mid-life crisis, decides to turn his hectic life around after developing an infatuation with his daughter's attractive friend.
3h 9m Drama
An epic mosaic of many interrelated characters in search of happiness, forgiveness, and meaning in the San Fernando Valley.
5.
Little Children (2006)
2h 16m Romance Drama Comedy
The lives of two lovelorn spouses from separate marriages, a registered sex offender, and a disgraced ex-police officer intersect as they struggle to resist their vulnerabilities and temptations.
6.
The Upside of Anger (2005)
1h 58m Comedy Drama
After her husband runs off with his secretary, Terry Wolfmeyer is left to fend for herself -- and her four daughters. As she hits rock bottom, Terry finds a friend and drinking buddy in next-door neighbor Denny, a former baseball player. As the two grow closer, and her daughters increasingly rely on Denny, Terry starts to have reservations about where their relationship is headed.
7.
The United States of Leland (2003)
1h 48m Crime Drama
A withdrawn young man, Leland Fitzgerald is imprisoned for the murder of a mentally disabled boy, who also happened to be the brother of his girlfriend, Becky. As the community struggles to deal with the killing, Pearl Madison, a teacher at the prison, decides to write about Leland's case. Meanwhile, others affected by the murder, including Becky and her sister, Julie, must contend with their own problems.
8.
Imaginary Heroes (2004)
1h 51m Comedy Drama
Matt Travis is good-looking, popular, and his school's best competitive swimmer, so everyone is shocked when he inexplicably commits suicide. As the following year unfolds, each member of his family struggles to recover from the tragedy with mixed results.
2h 8m Comedy Drama
Penny works at a supermarket and Phil is a gentle taxi-driver. Penny's love for Phil has run dry and they lead joyless lives with their two children, Rachel, a cleaner, and Rory, who is unemployed and aggressive.
1h 22m Drama
After a suicide attempt, Lane has moved into her country house to recuperate. Her best friend, Stephanie, has come to join her for the summer. Lane's mother, Diane, has recently arrived with her husband Lloyd, Lane's stepfather. Lane is close to two neighbors: Peter, and Howard. Howard is in love with Lane, Lane is in love with Peter, and Peter is in love with Stephanie.
11.
Life as a House (2001)
2h 5m Drama
When a man is diagnosed with terminal cancer, he takes custody of his misanthropic teenage son, for whom quality time means getting high, engaging in small-time prostitution, and avoiding his father.
1h 37m Drama
Ken Park focuses on several teenagers and their tormented home lives. Shawn seems to be the most conventional. Tate is brimming with psychotic rage; Claude is habitually harassed by his brutish father and coddled, rather uncomfortably, by his enormously pregnant mother. Peaches looks after her devoutly religious father, but yearns for freedom. They're all rather tight, or so they claim.
30m Soap
Hidden Faces is an American soap opera that aired on NBC from December 30, 1968 to June 27, 1969. The series was created by Irving Vendig, who also created the long-running Procter & Gamble serial The Edge of Night. The serial focused on a law firm that was dealing with a high profile murder case throughout its 127-episode run.Some of the show's stars were Conard Fowkes, Louise Shaffer, Tony Lo Bianco, Stephen Joyce, and a very young Linda Blair.
explore
Check out more list from our community