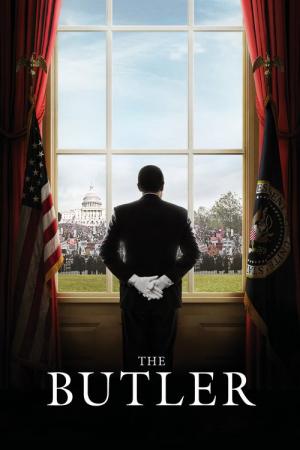 13 Best Movies Like The Butler ...
If you liked this movie , you will probably love these too! In this collection we highlight some of the best films that share a very similar mood to 'Lee Daniels' The Butler', and are worth checking out.
2h 26m Drama
Aibileen Clark is a middle-aged African-American maid who has spent her life raising white children and has recently lost her only son; Minny Jackson is an African-American maid who has often offended her employers despite her family's struggles with money and her desperate need for jobs; and Eugenia "Skeeter" Phelan is a young white woman who has recently moved back home after graduating college to find out her childhood maid has mysteriously disappeared. These three stories intertwine to explain how life in Jackson, Mississippi revolves around "the help"; yet they are always kept at a certain distance because of racial lines.
2.
The Color Purple (1985)
2h 34m Drama
An epic tale spanning forty years in the life of Celie, an African-American woman living in the South who survives incredible abuse and bigotry. After Celie's abusive father marries her off to the equally debasing 'Mister' Albert Johnson, things go from bad to worse, leaving Celie to find companionship anywhere she can. She perseveres, holding on to her dream of one day being reunited with her sister in Africa.
3.
Mr. and Mrs. Loving (1996)
1h 45m Romance Drama
A moving and uplifting drama about the effects of interracial marriage in the 1960s. Friends since childhood, and loved by both families, this couple are exiled after their wedding and have to wage a courageous battle to find their place in America as a loving family.
2h 8m History Drama
The true story of Harvey Milk, the first openly gay man ever elected to public office. In San Francisco in the late 1970s, Harvey Milk becomes an activist for gay rights and inspires others to join him in his fight for equal rights that should be available to all Americans.
2h 7m History Drama
"Selma," as in Alabama, the place where segregation in the South was at its worst, leading to a march that ended in violence, forcing a famous statement by President Lyndon B. Johnson that ultimately led to the signing of the Voting Rights Act.
6.
The Rosa Parks Story (2002)
1h 37m History Drama
The story of the civil rights heroine whose refusal to obey racial bus segregation was just one of her acts in her fight for justice.
2h 12m Drama History TV Movie
Lyndon B. Johnson's amazing 11-month journey from taking office after JFK's assassination, through the fight to pass the 1964 Civil Rights Act and his own presidential campaign, culminating on the night LBJ is actually elected to the office – no longer the 'accidental President.'
1h 41m Action Drama Thriller
The true story of anti-apartheid activists in South Africa, and particularly the life of Patrick Chamusso, a timid foreman at Secunda CTL, the largest synthetic fuel plant in the world. Patrick is wrongly accused, imprisoned and tortured for an attempt to bomb the plant, with the injustice transforming the apolitical worker into a radicalised insurgent, who then carries out his own successful sabotage mission.
9.
The Best of Enemies (2019)
2h 13m Drama History
Centers on the unlikely relationship between Ann Atwater, an outspoken civil rights activist, and C.P. Ellis, a local Ku Klux Klan leader who reluctantly co-chaired a community summit, battling over the desegregation of schools in Durham, North Carolina during the racially-charged summer of 1971. The incredible events that unfolded would change Durham and the lives of Atwater and Ellis forever.
3h 12m History Drama
A look at President Richard M. Nixon—a man carrying the fate of the world on his shoulders while battling the self-destructive demands from within—spanning his troubled boyhood in California to the shocking Watergate scandal that would end his Presidency.
3h 22m Drama History
A tribute to the controversial black activist and leader of the struggle for black liberation. He hit bottom during his imprisonment in the '50s, he became a Black Muslim and then a leader in the Nation of Islam. His assassination in 1965 left a legacy of self-determination and racial pride.
30m Comedy Drama War & Politics
Bluestone 42 is a comedy drama about a British bomb disposal detachment in Afghanistan. So what's the average working day for a hero? Make your keen young colleague deal with the boring paperwork? Wind up your fellow employees? Flirt with the new girl on the team? Or deal with an unseen enemy who's trying to blow you up? Bluestone 42 is a comedy drama about a bunch of soldiers who just happen to be risking their lives diffusing hidden bombs. But who says they can't have some fun alongside the serious professional stuff? This hilarious and often surprising series follows the adventures of a bunch of diverse characters living and working together at an army base in Afghanistan. This is a show about something easily forgotten; soldiers really enjoy being soldiers, but it's not just a show for soldiers and it's not just about the Army: it's also a show for anybody who has ever fallen in love, experienced status battles at work or had a fear of failure. It is packed with the lively workmate banter and relationship minefields that most people will recognise. Even if they don't face danger on a daily basis...
2h 26m Drama
The story of Rubin "Hurricane" Carter, a boxer wrongly imprisoned for murder, and the people who aided in his fight to prove his innocence.
explore
Check out more list from our community