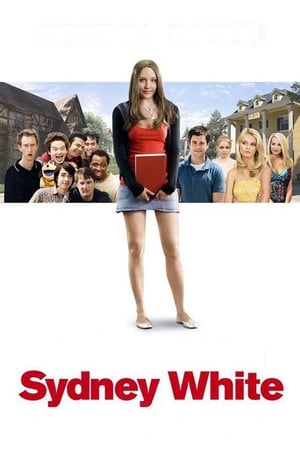 11 Best Movies Like Sydney White ...
If you liked this film , you will definitely love these too! In this list we highlight some of the best films that share a very similar mood to 'Sydney White', and are worth checking out.
1h 35m Comedy Romance
High school hotshot Zach Siler is the envy of his peers. But his popularity declines sharply when his cheerleader girlfriend, Taylor, leaves him for sleazy reality-television star Brock Hudson. Desperate to revive his fading reputation, Siler agrees to a seemingly impossible challenge. He has six weeks to gain the trust of nerdy outcast Laney Boggs -- and help her to become the school's next prom queen.
2.
The House Bunny (2008)
1h 37m Romance Comedy
Shelley is living a carefree life until a rival gets her tossed out of the Playboy Mansion. With nowhere to go, fate delivers her to the sorority girls from Zeta Alpha Zeta. Unless they can sign a new pledge class, the seven socially clueless women will lose their house to the scheming girls of Phi Iota Mu. In order to accomplish their goal, they need Shelley to teach them the ways of makeup and men; at the same time, Shelley needs some of what the Zetas have - a sense of individuality. The combination leads all the girls to learn how to stop pretending and start being themselves.
1h 31m Comedy Drama Romance
College coeds in New York City, Al, the son of a celebrity chef, and Imogen, a talented artist, become smitten the second they lay eyes on one another at a bar. However, the road to happiness is not a smooth one. Outside forces, including a predatory porn star who wants to lure Al into her bed, threaten to pull apart the young lovers before their romance has a chance to really flourish.
1h 35m Drama Comedy Romance
Dave, a high school senior, spends most of his time pining away over a girl he can't have. Aubrey, a junior with artistic aspirations, has a hot boyfriend who doesn't quite understand her or seem to care. Although they go to different schools, Dave and Aubrey find themselves at the same party. When both head outside to get some air, they meet. A casual conversation sparks an instant connection, and, over the course of a weekend, things turn magical, romantic, complicated, and funny as Aubrey and Dave discover what it's like to fall in love for the first time.
1h 40m Comedy Drama Romance
Gib, a beer-guzzling slob, and Alison, an uptight Ivy-Leaguer, are an unlikely duo stuck together on a cross-country trip during Christmas break. At first they get on each other's nerves but, as time passes, they find their divergent natures complement each other. Now they need to realize what they've already found before it's too late.
1h 40m Romance Comedy
Bianca's universe turns upside down when she learns that her high school refers to her as a 'DUFF' (Designated Ugly Fat Friend). Hoping to erase that label, she enlists the help of a charming jock and her favorite teacher. Together they'll face the school's mean girl and remind everyone that we are all someone's DUFF… and that's totally fine.
1h 29m Comedy Drama
Ryden Malby has a master plan. Graduate college, get a great job, hang out with her best friend and find the perfect guy. But her plan spins hilariously out of control when she's forced to move back home with her eccentric family.
1h 32m Comedy
Bookish and unpopular Mandy finds her luck finally changing when Drew, the school hottie, invites her to the year's biggest party. But with being grounded and Drew's ex-girlfriend bent on thwarting her, Mandy may be destined to remain a geek. Can a little ingenuity and some help from her friends save the day?
10.
Starter for 10 (2006)
1h 32m Drama Comedy Romance
In 1985, against the backdrop of Thatcherism, Brian Jackson enrolls in the University of Bristol, a scholarship boy from seaside Essex with a love of knowledge for its own sake and a childhood spent watching University Challenge, a college quiz show. At Bristol he tries out for the Challenge team and falls under the spell of Alice, a lovely blond with an extensive sexual past.
1h 37m Comedy
Cady Heron is a hit with The Plastics, the A-list girl clique at her new school, until she makes the mistake of falling for Aaron Samuels, the ex-boyfriend of alpha Plastic Regina George.
explore
Check out more list from our community