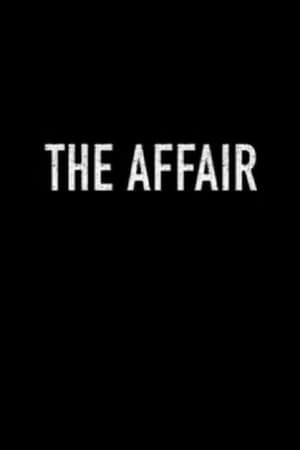 18 Best Shows Like The Affair ...
If you liked this one , you will definitely love these too! In this selection we highlight some of the best films that share a very similar mood to '', and are worth checking out.
54m Drama
A woman suspects her husband of having an affair. After following several lines of enquiries far more unravels including a streak of violence below the surface.
1h Drama
A chance meeting between photographer Sara Hadley and Attorney Jack McAllister leads to an instant and undeniable attraction. Just as Sara and Jack's affair is starting, the lovers find themselves in an impossible situation—on opposite sides of a murder investigation.
1h Drama
A provocative drama that explores modern marriage at its midpoint. Through the lens of one couple, Neil Truman and his wife, Grace, this series answers the question, "What do you do when having it all is not enough?" by delving into their shocking and unconventional choices.
47m Drama
Mad Men is set in the 1960s, initially at the fictional Sterling Cooper advertising agency on Madison Avenue in New York City, and later at the newly created firm, Sterling Cooper Draper Pryce, located nearby in the Time-Life Building, at 1271 Avenue of the Americas. According to the show's pilot, the phrase "mad men" was a slang term coined in the 1950s by advertisers working on Madison Avenue to refer to themselves. The focal point of the series is Don Draper, creative director at Sterling Cooper and a founding partner at Sterling Cooper Draper Pryce, and the people in his life, both in and out of the office. The plot focuses on the business of the agencies as well as the personal lives of the characters, regularly depicting the changing moods and social mores of the United States in the 1960s.
1h 30m Drama
A couple in a failing marriage begin to cheat on each other using the power of the internet.
6.
Sex, Lies, and Videotape (1989)
1h 41m Drama
A sexually repressed woman's husband is having an affair with her sister. The arrival of a visitor with a rather unusual fetish changes everything.
1h 30m Drama Romance
The story follows a married couple, apart for a night while the husband takes a business trip with a colleague to whom he's attracted. While he's resisting temptation, his wife encounters her past love.
8.
Temptation: Confessions of a Marriage Counselor (2013)
1h 51m Drama
A marriage counselor's personal and professional life becomes complicated after she enters into a relationship with one of her clients.
1h Drama
Carl Matthews commutes by train to London where he works in a property management office under a boss who is pressuring him to dismiss an employee. He has a kind and supportive wife Maggie and two teenage children who he feels do not appreciate him.One morning he complains to a woman called Sally that she has taken his seat on the train. He later apologises to her and they start chatting, a relationship develops and she reveals that she is divorced but about to marry again, although scenes with her fiancée suggest she is going cold on the idea. She works at a health club and Carl joins it so that he can see more of her. They fall in love and one evening when the train is not running they spend the night together at a hotel. The second part of the drama deals with the repercussions of their affair.
10.
Gilles' Wife (2004)
1h 43m Drama
Gilles' wife, Elise, who smiles when she thinks of him, cooks and scrubs and cheerfully makes love to him, suspects during her third pregnancy that he is having an affair with her coquettish younger sister, Victorine. Elise suffers, usually in silence. She listens to her husband rave; she asks her priest; she breaks picture frames; she weeps. She decides on a strategy to keep him. Will she succeed?
12.
Olive Kitteridge (2014)
1h Drama
A look at a seemingly placid New England town that is actually wrought with illicit affairs, crime and tragedy, all told through the lens of Olive, whose wicked wit and harsh demeanor mask a warm but troubled heart and staunch moral center. The story spans 25 years and focuses on Olive's relationships with her husband, Henry, the good-hearted and kindly town pharmacist; their son, Christopher, who resents his mother's approach to parenting; and other members of their community.
13.
Sex, Lies & Obsession (2001)
1h 31m Drama
A high-school drama teacher struggles to keep her family together after she discovers her husband's sexual addiction.
1h 30m Horror
A murderous and decrepit old woman resides on a California walnut farm with her family. On a whim, a traveler named Jodie makes a brief side trip to the farm, where he meets and falls in love with Melissa, the proverbial farmer's daughter. Jodie and Melissa grow closer as Melissa begins to reveal the strange, dark history of her family.
15.
The World of the Married (2020)
1h 22m Drama
A turbulent twister of lies, betrayals and revenge tears apart the seemingly picture-perfect marriage between a doctor and a filmmaker.
2h 6m Drama Romance
A young widow discovers that her late husband has left her 10 messages intended to help ease her pain and start a new life.
1h 50m Drama
The venomous and amoral wife of a wealthy architect tries, any way she can, to break up the blossoming romance between her husband and his new mistress; a good-natured young widow who holds a dark past.
explore
Check out more list from our community