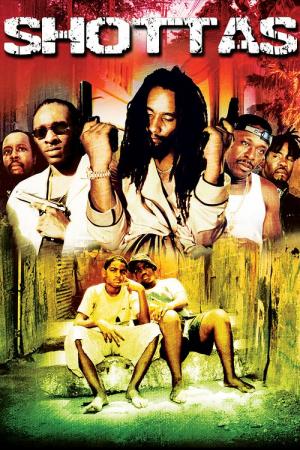 13 Best Movies Like State Property ...
If you liked this one , you will probably love these too! In this selection we highlight some of the best films that share a very similar mood to '', and are worth checking out.
1.
Bullets, Blood & a Fistful of Ca$h (2006)
A hard boiled tale of bloody revenge that interweaves the stories of nine criminals. The story takes place in one day, on the eve of an all out syndicate war. Through a twisted series of events, the interweaving narratives are put on an ultra-violent collision course that will determine, once and for all, who owns the streets.
Injustice begets a criminal. Kool is an artist without prospects, a black belt in karate, and in love with LaShawna, poised and college bound. One night she witnesses a stabbing and discovers the victim is a cop as he dies in her arms. She's jailed for murder by the infamous Ramparts Division of the LAPD. Kool wants to prove her innocence, and Tully, the cynical detective in charge, ignores LaShawna's case but uses Kool to break up an incipient crime operation. She's in danger because the guilty parties fear that the officer talked before he died. While in jail awaiting a hearing and legal help, she's beaten to death by a rogue cop. Kool vows revenge: the Hot Boyz are born.
1h 25m Action Crime Drama Thriller
A group of friends plan out a detailed heist that turns deadly when one betrays the other by taking off with the goods. Taking matters into his own hands, Sonny seeks out his revenge teaming up with the most dangerous mob boss in town to get back what is rightfully his. When he finally comes face to face with his longtime friend he will be forced to make a life changing choice.
5.
Back in the Day (2005)
A young man slides back into a life of crime after reuniting with a shady acquaintance from his past.
6.
Carlito's Way: Rise to Power (2005)
1h 40m Action Adventure Drama Thriller
Jay Hernandez (Friday Night Lights), Mario Van Peebles (Ali), Luis Guzmán (Carlito's Way) and Sean Combs (Monster's Ball) star in the gripping tale of the early years of gangster legend Carlito Brigante. Seduced by the power of the brutal New York underworld, he enters a deadly circle of greed and retribution. Assisted by his two brothers-in-crime, Carlito is on the fast track to becoming Spanish Harlem's ultimate kingpin. He quickly learns, however, that the only way to survive at the top is through loyalty to his friends and respect for the rules of the street. (FILMAFFINITY)
A common man who transforms into a gangster revolts against the very system he once obediently followed by declaring war on the police, the government, and the industrialists.
8.
With Blood on My Hands: Pusher II (2004)
9.
Bonded by Blood (2010)
In 1995, drug suppliers and career criminals Tony Tucker, Patrick Tate and Craig Rolfe were blasted to death by a shot gun whilst waiting in a Range Rover in Rettendon, Essex. The film charts their rise to become the most prolific dealers and feared criminals in the south of England, maintaining the hold on their empire with fear and violence until their untimely death.
10.
A Dirty Carnival (2006)
Byung-du is a 29-year-old career criminal, working for the middle-rank enforcer Sang-chul. Burdened with a terminally ill mother and taking care of younger siblings, Byung-du is feeling financial pressure as a substitute patriarch. When the big boss President Hwang is cornered by a corrupt prosecutor, Byung-du volunteers for a whack job and wins the big man's trust.
A powerful dynasty, headed by a charismatic, manipulative father, falls when he decides to hand over his criminal empire to his three corrupt and power-hungry daughters. Kath runs a brothel down by the docks, Tracy owns a soccer team and Jo, a former junkie -- and prostitute -- rejects her inheritance, pitting sisters Kath and Tracy against each other.
12.
Blood of Redemption (2013)
1h 25m Drama Action Thriller Crime
Quinn Forte had it all: power, money, a brother who idolized him, and a woman who loved him. He also had enemies. In the course of one night, he loses everything. Betrayed by someone in his inner circle, Quinn is set up and arrested. His father, the patriarch of the criminal empire is killed and his brother suspects that Quinn is behind it all. When he's released from jail he tries to escape the demons from his past, but that becomes an impossible task. Campbell, the ruthless new leader of "The Company" won't let him leave in peace. So instead of escaping them, Quinn fights back. He joins forces with his former henchman and friend, The Swede, and takes on his enemies head on.
explore
Check out more list from our community