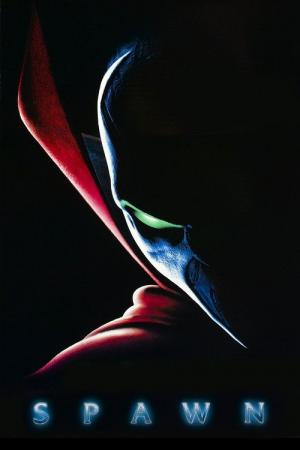 29 Best Movies Like Spawn ...
If you liked this one , you will definitely love these too! In this collection we highlight some of the best films that share a very similar mood to '', and are worth checking out.
1h 42m Fantasy Action Thriller
Exactly one year after young rock guitarist Eric Draven and his fiancée are brutally killed by a ruthless gang of criminals, Draven—watched over by a hypnotic crow—returns from the grave to exact revenge.
1h 32m Horror Action Drama Fantasy War
Vlad Tepes is a great hero, but when he learns the Sultan is preparing for battle and needs to form an army of 1,000 boys, he vows to find a way to protect his family. Vlad turns to dark forces in order to get the power to destroy his enemies and agrees to go from hero to monster as he's turned into the mythological vampire, Dracula.
3.
The Era of Vampires (2003)
1h 52m Horror Action
In 17th century China, zombies and vampires roamed the lands, feeding on the unsuspecting. A group of martial artists / vampire hunters find themselves employed by a very rich - and very insane - old man who has kept everyone of his relatives preserved in wax and not buried. Apparently it is his family's tradition. So, having generations of potential zombies in your cellar may not be the smartest idea ever, but it takes two to tango. In this case, a thief wants the old-man's treasure and hires a zombie-wrangler to re-animate the waxed up relatives in order to sneak into the mansion and steal the treasure. It's up to the kung-fu fighting vampire hunters to save the day (or night).
1h 38m Horror Fantasy Thriller
The angel Gabriel comes to Earth to collect a soul which will end the stalemated war in Heaven, and only a former priest and a little girl can stop him.
1h 54m Thriller Action Fantasy
In order to save his dying father, young stunt cyclist Johnny Blaze sells his soul to Mephistopheles and sadly parts from the pure-hearted Roxanne Simpson, the love of his life. Years later, Johnny's path crosses again with Roxanne, now a go-getting reporter, and also with Mephistopheles, who offers to release Johnny's soul if Johnny becomes the fabled, fiery 'Ghost Rider'.
2h 3m Action Horror Fantasy
For years, Blade has fought against the vampires in the cover of the night. But now, after falling into the crosshairs of the FBI, he is forced out into the daylight, where he is driven to join forces with a clan of human vampire hunters he never knew existed—The Nightstalkers. Together with Abigail and Hannibal, two deftly trained Nightstalkers, Blade follows a trail of blood to the ancient creature that is also hunting him—the original vampire, Dracula.
1h 26m Action Horror Drama
Jack Cutter is the last in long line of vampire hunters. After killing few vampires in one L.A. restaurant, he is chased both by police and by other vampires. In the process he meets an attractive woman-reporter.
1h 44m Adventure Fantasy Action
A nomadic 16th century warrior, condemned to hell for his brutal past, seeks redemption by renouncing violence, but finds some things are worth burning for as he fights to free a young Puritan woman from the grip of evil.
1h 38m Action Fantasy Horror
An artist sells his soul to the mysterious M in order to get revenge on the people who killed his girlfriend. Soon, he realises everything has a price, and he is transformed into a horned demon with a passion for killing.
10.
The Crow: Stairway to Heaven (1998)
42m Action & Adventure Sci-Fi & Fantasy Drama Crime
The Crow: Stairway to Heaven was a 1998 Canadian television series created by Bryce Zabel spun off from the The Crow film series starring Mark Dacascos in the lead role as Eric Draven, reprising the role originally played by Brandon Lee in the 1994 film The Crow.
11.
The Crow: Wicked Prayer (2005)
1h 39m Action Horror Thriller
When ex-convict Jimmy and his girlfriend are brutally murdered on a reservation by a local gang of satanists, he's brought back by the Crow to seek vengence.
12.
Dead in Tombstone (2013)
1h 40m Western Action Fantasy Horror Drama
An outlaw named Guerrero Hernandez is shot in the back and killed whilst attempting to free his half-brother from a small-town prison. Making a deal with the devil, Hernandez returns from the dead to take his revenge.
13.
Southern Gothic (2007)
1h 44m Horror
Hazel Fortune works in a strip club in the small Southern town of Redemption. Haunted by the death of his only daughter, Fortune has become a self-destructive, suicidal alcoholic, until he meets Starla Motes. Hazel's downward spiral is interrupted when is befriended by Starlas daughter, Hope. But when Hope is kidnapped by Enoch Pitt, a ruthless, psychotic preacher on a bloody crusade, Hazel must make the decision to rejoin the living and risk life and limb to save her from a terrible end.
14.
Alone in the Dark (2005)
1h 36m Action Fantasy Horror Thriller
Edward Carnby is a private investigator specializing in unexplainable supernatural phenomena. His cases delve into the dark corners of the world, searching for truth in the occult remnants of ancient civilizations. Now, the greatest mystery of his past is about to become the most dangerous case he has ever faced.
1h 35m Action Adventure Fantasy Horror
In the 18th century, a vampire escapes from the freak show she once participated in and teams up with a group of vampire slayers to kill the man who raped her mother. Storyline In the Eighteenth Century, Rayne is the half-human half-vampire Dhampir and the lead attraction in a carnival's freak-show in Romania. When she escapes, she meets a fortuneteller that tells that her mother was raped by the king of the vampires Kagan and she decides to destroy her father. In her journey for revenge, she meets Vladimir and Sebastian, the leaders of the fortress of vampire hunters Brimstone, and she joins their society. She seeks for powerful talismans to defeat Kagan, while the skilled warriors Vladimir and Sebastian train her to face the forces of Kagan and her human side falls in love with Sebastian. Written by Claudio Carvalho, Rio de Janeiro, Brazil
16.
Phantasm III: Lord of the Dead (1994)
1h 31m Horror Action Science Fiction
The Tall Man, that imposing menace from Morningside Mortuary, is back and once again haunting the thoughts of the now-adult Mike and his friend, ex-Ice Cream vendor Reggie. The two continue their hunt for the mysterious figure and in his path of destruction encounter a variety of dangerous situations, friends and enemies.
1h 32m Crime Drama Action Thriller Science Fiction
In the year of 2039, after World Wars destroy much of the civilization as we know it, territories are no longer run by governments, but by corporations; the mightiest of which is the Mishima Zaibatsu. In order to placate the seething masses of this dystopia, Mishima sponsors Tekken, a tournament in which fighters battle until only one is left standing.
1h 21m Action Western Drama Fantasy Thriller
Gunslinger Jonah Hex is appointed by President Ulysses Grant to track down terrorist Quentin Turnbull, a former Confederate officer determined on unleashing hell on earth. Jonah not only secures freedom by accepting this task, he also gets revenge on the man who slayed his wife and child.
19.
Punisher: War Zone (2008)
1h 42m Action Crime
Waging his one-man war on the world of organized crime, ruthless vigilante-hero Frank Castle sets his sights on overeager mob boss Billy Russoti. After Russoti is left horribly disfigured by Castle, he sets out for vengeance under his new alias: Jigsaw. With the "Punisher Task Force" hot on his trail and the FBI unable to take Jigsaw in, Frank must stand up to the formidable army that Jigsaw has recruited before more of his evil deeds go unpunished.
20.
Underworld: Awakening (2012)
1h 28m Fantasy Action Horror
Having escaped years of imprisonment, vampire warrioress Selene finds herself in a changed world where humans have discovered the existence of both Vampire and Lycan clans and are conducting an all-out war to eradicate both immortal species. Now Selene must battle the humans and a frightening new breed of super Lycans to ensure the death dealers' survival.
1h 35m Horror Action Fantasy
New York, Christmas Eve, 1999 - at the dawn of the new millennium - a subway construction crew unearths an eight hundred year old Celtic skeleton and a mysterious key. Archeologist Karen Goodleaf is called in to determine the meaning of the discovery. News of the discovery reaches a Middle East monastery where the warrior monks knowns as the Knights Templer - an ancient sect entrusted with protecting holy relics - choose their best pupil, Lukas (Dolph Lundgren) to face the diabolical threat. As Lukas races to New York, an evil Minion seizes Karen and uses its body like a parasite and host. Lukas arrives just in time to rescue Karen and despatch the Minion. The Minion takes hold of another host - revealing that it is immortal. As it cuts a path of destruction through the city, decimating a parking garage and leaving a trail of death, Karen realizes that the Minion can't be killed - but only delayed from finding a new host.
2h 1m Fantasy Action Horror
John Constantine has literally been to Hell and back. When he teams up with a policewoman to solve the mysterious suicide of her twin sister, their investigation takes them through the world of demons and angels that exists beneath the landscape of contemporary Los Angeles.
23.
American Ninja 3: Blood Hunt (1989)
1h 29m Action Adventure Drama
Jackson is back, and now he has a new partner, karate champion Sean, as they must face a deadly terrorist known as "The Cobra", who has infected Sean with a virus. Sean and Jackson have no choice but to fight the Cobra and his bands of ninjas.
24.
Tales from the Crypt: Demon Knight (1995)
1h 32m Horror Comedy Thriller
A man on the run is hunted by a demon known as the Collector.
1h 20m Action Horror Thriller
Surrounded by carnage, slaughter, brutal crashes and total mayhem, Shawn Black is in a race to save the world from pure evil.
26.
30 Days of Night: Dark Days (2010)
1h 32m Horror Thriller
After surviving the incidents in Barrow, Alaska, Stella Olemaun relocates to Los Angeles, where she intentionally attracts the attention of the local vampire population in order to avenge the death of her husband, Eben.
27.
Collateral Damage (2002)
1h 48m Action Thriller Drama
Firefighter Gordon Brewer is plunged into the complex and dangerous world of international terrorism after he loses his wife and child in a bombing credited to Claudio 'The Wolf' Perrini.
28.
Resident Evil: Extinction (2007)
1h 34m Horror Action Science Fiction
Years after the Racoon City catastrophe, survivors travel across the Nevada desert, hoping to make it to Alaska. Alice joins the caravan and their fight against hordes of zombies and the evil Umbrella Corp.
explore
Check out more list from our community