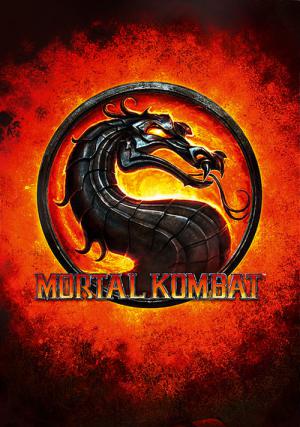 31 Best Movies Like Mortal Kombat ...
If you liked this film , you will definitely love these too! In this list we highlight some of the best films that share a very similar mood to '', and are worth checking out.
1h 41m Action Fantasy
For nine generations an evil sorcerer has been victorious in hand-to-hand battle against his mortal enemies. If he wins a tenth Mortal Kombat tournament, desolation and evil will reign over the multiverse forever. To save Earth, three warriors must overcome seemingly insurmountable odds, their own inner demons, and superhuman foes in this action/adventure movie based on one of the most popular video games of all time.
2.
Mortal Kombat: Annihilation (1997)
1h 35m Action Fantasy Science Fiction
A group of heroic warriors has only six days to save the planet in "Mortal Kombat Annihilation." To succeed they must survive the most spectacular series of challenges any human, or god, has ever encountered as they battle an evil warlord bent on taking control of Earth. Sequel to the film "Mortal Kombat," and based on the popular video game.
1h 32m Crime Drama Action Thriller Science Fiction
In the year of 2039, after World Wars destroy much of the civilization as we know it, territories are no longer run by governments, but by corporations; the mightiest of which is the Mishima Zaibatsu. In order to placate the seething masses of this dystopia, Mishima sponsors Tekken, a tournament in which fighters battle until only one is left standing.
4.
Street Fighter: The Legend of Chun-Li (2009)
1h 37m Action Adventure Science Fiction Thriller
When a teenager, Chun-Li witnesses the kidnapping of her father by wealthy crime lord M. Bison. When she grows up, she goes on a quest for vengeance and becomes the famous crime-fighter of the Street Fighter universe.
5.
Big Trouble in Little China (1986)
1h 39m Action Adventure Comedy Fantasy
When trucker Jack Burton agreed to take his friend, Wang Chi, to pick up his fiancee at the airport, he never expected to get involved in a supernatural battle between good and evil. Wang's fiancee has emerald green eyes, which make her a perfect target for immortal sorcerer Lo Pan and his three invincible cronies. Lo Pan must marry a girl with green eyes so he can regain his physical form.
6.
Dungeons & Dragons (2000)
1h 47m Drama Adventure Fantasy
The Empire of Izmer is a divided land: elite magicians called "mages" rule while lowly commoners are powerless. When Empress Savina vows to bring equality and prosperity to her land, the evil mage Profion plots to depose her.
1h 49m Thriller Action Science Fiction
A special-ops team is dispatched to fight supernatural beings that have taken over a European city.
8.
The Avenging Fist (2001)
9.
The Mummy Returns (2001)
2h 10m Adventure Action Fantasy
Rick and Evelyn O'Connell, along with their 8-year-old son Alex, discover the key to the legendary Scorpion King's might: the fabled Bracelet of Anubis. Unfortunately, a newly resurrected Imhotep has designs on the bracelet as well, and isn't above kidnapping its new bearer, Alex, to gain control of Anubis's otherworldly army.
10.
Mortal Kombat: Legacy (2011)
11.
Guardians of the Galaxy (2014)
2h 1m Action Science Fiction Adventure
Light years from Earth, 26 years after being abducted, Peter Quill finds himself the prime target of a manhunt after discovering an orb wanted by Ronan the Accuser.
1h 39m Action
Chui Chik tries to lead a quiet life as a librarian. However, he is really a former test subject for a highly secretive supersoldier project and the instructor of a special commando unit dubbed "701." The 701 squad is used for many government missions, but after one of the agents kills a team of policemen in an uncontrollable rage, the government decides to abort the project and eliminate all the subjects. Chui Chik helped the surviving 701 agents flee the extermination attempt. Having escaped, Chui Chik went separate ways from his team. Later, he discovers that the rest of the team were responsible for a violent crime spree that was beyond the capability of the local police. He sets out to stop them, donning a disguise and using the superhero alias of "Black Mask". Having lost the ability to feel pain due to the surgery performed on the super-soldiers by the military, Black Mask is almost invulnerable.
2h 23m Science Fiction Action Adventure
When an unexpected enemy emerges and threatens global safety and security, Nick Fury, director of the international peacekeeping agency known as S.H.I.E.L.D., finds himself in need of a team to pull the world back from the brink of disaster. Spanning the globe, a daring recruitment effort begins!
1h 37m Action Fantasy Science Fiction
Elektra the warrior survives a near-death experience, becomes an assassin-for-hire, and tries to protect her two latest targets, a single father and his young daughter, from a group of supernatural assassins.
1h 35m Action Science Fiction Thriller Adventure Horror Fantasy
Beowulf is a wanderer who learns about a man-eating creature called Grendel, which comes in the night to devour warriors trapped at the Outpost. The Outpost is ruled by Hrothgar. He has a daughter, whose husband may have been murdered by the Outpost's master of arms.
16.
In the Name of the King: A Dungeon Siege Tale (2007)
2h 7m Adventure Fantasy Action Drama
A man named Farmer sets out to rescue his kidnapped wife and avenge the death of his son -- two acts committed by the Krugs, a race of animal-warriors who are controlled by the evil Gallian.
17.
Dragonball: Evolution (2009)
1h 25m Action Adventure Fantasy Science Fiction Thriller
The young warrior Son Goku sets out on a quest, racing against time and the vengeful King Piccolo, to collect a set of seven magical orbs that will grant their wielder unlimited power.
18.
Captain America: The Winter Soldier (2014)
2h 16m Action Adventure Science Fiction
After the cataclysmic events in New York with The Avengers, Steve Rogers, aka Captain America is living quietly in Washington, D.C. and trying to adjust to the modern world. But when a S.H.I.E.L.D. colleague comes under attack, Steve becomes embroiled in a web of intrigue that threatens to put the world at risk. Joining forces with the Black Widow, Captain America struggles to expose the ever-widening conspiracy while fighting off professional assassins sent to silence him at every turn. When the full scope of the villainous plot is revealed, Captain America and the Black Widow enlist the help of a new ally, the Falcon. However, they soon find themselves up against an unexpected and formidable enemy—the Winter Soldier.
1h 44m Fantasy Action
King Sky (Ekin Cheng), the sole disciple of the Kun Lun Sect, falls in love with his master Dawn (Cecilia Cheung). Dawn is killed when Insomnia destroys the Kin Lun Mountain. King Sky waits for two hundred years and meets Enigma (Cecilia Cheung), who is the reincarnation of Dawn, and in love with her again. However, Insomnia's Blood Clouds is ready to destroy Zu...
20.
Turbo: A Power Rangers Movie (1997)
1h 39m Action Adventure Family Fantasy Science Fiction Thriller
The legendary Power Rangers must stop the evil space pirate Divatox from releasing the powerful Maligore from his volcanic imprisonment on the island of Muranthias, where only the kindly wizard Lerigot has the key to release him. The hope of victory lies in the Ranger's incredible new Turbo powers and powerful Turbo Zords.
21.
Masters of the Universe (1987)
1h 46m Action Fantasy Science Fiction Adventure Thriller
The world of Eternia in the aftermath of Skeletor's war on Castle Grayskull, which he has won after seizing Grayskull and the surrounding city using a cosmic key developed by the locksmith Gwildor. The Sorceress is now Skeletor's prisoner and he begins to drain her life-force as he waits for the moon of Eternia to align with the Great Eye of the Universe that will bestow god-like power upon him.
22.
DOA: Dead or Alive (2006)
23.
Thor: The Dark World (2013)
1h 52m Action Adventure Fantasy
Thor fights to restore order across the cosmos… but an ancient race led by the vengeful Malekith returns to plunge the universe back into darkness. Faced with an enemy that even Odin and Asgard cannot withstand, Thor must embark on his most perilous and personal journey yet, one that will reunite him with Jane Foster and force him to sacrifice everything to save us all.
1h 42m Adventure Fantasy
John Gregory, who is a seventh son of a seventh son and also the local spook, has protected the country from witches, boggarts, ghouls and all manner of things that go bump in the night. However John is not young anymore, and has been seeking an apprentice to carry on his trade. Most have failed to survive. The last hope is a young farmer's son named Thomas Ward. Will he survive the training to become the spook that so many others couldn't?
25.
Hellboy II: The Golden Army (2008)
2h Action Adventure Mystery Fantasy
Hellboy must stop an elven prince from locating an ancient force that can destroy humanity: the all-powerful Golden Army.
26.
Clash of the Titans (2010)
1h 46m Adventure Fantasy Action
Born of a god but raised as a man, Perseus is helpless to save his family from Hades, vengeful god of the underworld. With nothing to lose, Perseus volunteers to lead a dangerous mission to defeat Hades before he can seize power from Zeus and unleash hell on earth. Battling unholy demons and fearsome beasts, Perseus and his warriors will only survive if Perseus accepts his power as a god, defies fate and creates his own destiny.
27.
Highlander: Endgame (2000)
1h 27m Action Fantasy
Immortals Connor and Duncan Macleod join forces against a man from Connor's distant past in the highlands of Scotland, Kell, an immensely powerful immortal who leads an army of equally powerful and deadly immortal swordsmen and assassins. No immortal alive has been able to defeat Kell yet, and neither Connor nor Duncan are skilled enough themselves to take him on and live. The two of them eventually come to one inevitable conclusion; one of them must die so that the combined power of both the Highlanders can bring down Kell for good. There can be only one... the question is, who will it be?
28.
The Lord of the Rings: The Fellowship of the Ring (2001)
2h 59m Adventure Fantasy Action
Young hobbit Frodo Baggins, after inheriting a mysterious ring from his uncle Bilbo, must leave his home in order to keep it from falling into the hands of its evil creator. Along the way, a fellowship is formed to protect the ringbearer and make sure that the ring arrives at its final destination: Mt. Doom, the only place where it can be destroyed.
29.
Fantastic Four (2015)
1h 40m Action Adventure Science Fiction
Four young outsiders teleport to a dangerous universe, which alters their physical form in shocking ways. Their lives irrevocably upended, the team must learn to harness their daunting new abilities and work together to save Earth from a former friend turned enemy.
30.
AVP: Alien vs. Predator (2004)
1h 41m Adventure Science Fiction Action Horror
When scientists discover something in the Arctic that appears to be a buried Pyramid, they send a research team out to investigate. Little do they know that they are about to step into a hunting ground where Aliens are grown as sport for the Predator race.
explore
Check out more list from our community