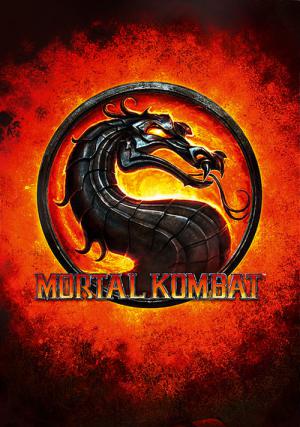 10 Best Movies Like Mortal Kombat ...
If you liked this one , you will definitely love these too! In this collection we highlight some of the best films that share a very similar premise to 'Mortal Kombat', and are worth checking out.
1h 35m Action Science Fiction Thriller Adventure Horror Fantasy
Beowulf is a wanderer who learns about a man-eating creature called Grendel, which comes in the night to devour warriors trapped at the Outpost. The Outpost is ruled by Hrothgar. He has a daughter, whose husband may have been murdered by the Outpost's master of arms.
1h 40m Action Adventure Science Fiction
Four young outsiders teleport to a dangerous universe, which alters their physical form in shocking ways. Their lives irrevocably upended, the team must learn to harness their daunting new abilities and work together to save Earth from a former friend turned enemy.
1h 44m Fantasy Action
King Sky (Ekin Cheng), the sole disciple of the Kun Lun Sect, falls in love with his master Dawn (Cecilia Cheung). Dawn is killed when Insomnia destroys the Kin Lun Mountain. King Sky waits for two hundred years and meets Enigma (Cecilia Cheung), who is the reincarnation of Dawn, and in love with her again. However, Insomnia's Blood Clouds is ready to destroy Zu...
4.
Masters of the Universe (1987)
1h 46m Action Fantasy Science Fiction Adventure Thriller
The world of Eternia in the aftermath of Skeletor's war on Castle Grayskull, which he has won after seizing Grayskull and the surrounding city using a cosmic key developed by the locksmith Gwildor. The Sorceress is now Skeletor's prisoner and he begins to drain her life-force as he waits for the moon of Eternia to align with the Great Eye of the Universe that will bestow god-like power upon him.
5.
The Lord of the Rings: The Fellowship of the Ring (2001)
2h 59m Adventure Fantasy Action
Young hobbit Frodo Baggins, after inheriting a mysterious ring from his uncle Bilbo, must leave his home in order to keep it from falling into the hands of its evil creator. Along the way, a fellowship is formed to protect the ringbearer and make sure that the ring arrives at its final destination: Mt. Doom, the only place where it can be destroyed.
1h 41m Action Fantasy
For nine generations an evil sorcerer has been victorious in hand-to-hand battle against his mortal enemies. If he wins a tenth Mortal Kombat tournament, desolation and evil will reign over the multiverse forever. To save Earth, three warriors must overcome seemingly insurmountable odds, their own inner demons, and superhuman foes in this action/adventure movie based on one of the most popular video games of all time.
7.
Guardians of the Galaxy (2014)
2h 1m Action Science Fiction Adventure
Light years from Earth, 26 years after being abducted, Peter Quill finds himself the prime target of a manhunt after discovering an orb wanted by Ronan the Accuser.
8.
Dragonball: Evolution (2009)
1h 25m Action Adventure Fantasy Science Fiction Thriller
The young warrior Son Goku sets out on a quest, racing against time and the vengeful King Piccolo, to collect a set of seven magical orbs that will grant their wielder unlimited power.
9.
DOA: Dead or Alive (2006)
1h 49m Thriller Action Science Fiction
A special-ops team is dispatched to fight supernatural beings that have taken over a European city.
explore
Check out more list from our community