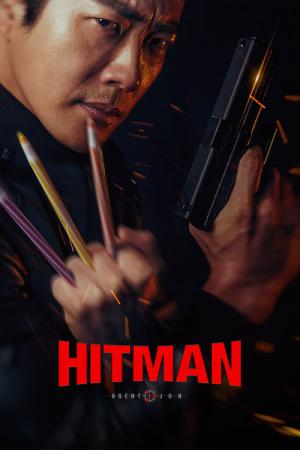 27 Best Hitman Comedy Movies ...
If you liked this movie , you will for sure love these too! In this selection we highlight some of the best films that share a very similar premise to '', and are worth checking out.
1h 42m Action Comedy
Teddy Yu is a former secret agent turned chiropractor who thought he left his past behind. He teaches martial arts to his two kids. However, his past catches up to him as a rogue agent demands to know the whereabouts of an agent known as Dragon. Now, father and children must team up to stop the rogue agent and his goons.
2.
Snake in the Eagle's Shadow (1978)
1h 38m Action Comedy
Everyone abuses and humiliates a downtrodden orphan (Chan) until he befriends an old man, who turns out to be the last master of the "snake fist" fighting style. Jackie becomes the old man's student and finds himself in battle with the master of the "eagle's claw" style, who has vowed to destroy the snake fist clan.
1h 38m Thriller Action Comedy Science Fiction
Cabbie-turned-chauffeur Jimmy Tong learns there is really only one rule when you work for playboy millionaire Clark Devlin : Never touch Devlin's prized tuxedo. But when Devlin is temporarily put out of commission in an explosive accident, Jimmy puts on the tux and soon discovers that this extraordinary suit may be more black belt than black tie. Paired with a partner as inexperienced as he is, Jimmy becomes an unwitting secret agent.
4.
Norwegian Ninja (2010)
1h 17m Drama Action Comedy Thriller
Norwegian Ninja is the true story of how Commander Arne Treholt and his Ninja Force saved Norway during the Cold War. In 1983 the Ninja Force discovers that the sinister NATO force Stay Behind, who take charge in times of war and emergency, are planning a coup-d'état in peacetime. Treholt and the Ninjas see only one solution: a full can of whoop-ass.
5.
Mr. Hercules Against Karate (1973)
1h 43m Action Comedy
A skinny troublemaker and his good-natured, bemuscled sidekick find trouble in Hong Kong.
6.
No. 1 of the Secret Service (1977)
8.
Return to the 36th Chamber (1980)
1h 39m Action
The workers of a dye factory have their pay cut by 20% when the factory owner brings in some Manchu thugs to try and increase production. Desperate to reclaim their full wages, the workers hire an actor to impersonate a priest and kung-fu expert from the temple of Shaolin. The factory owner proves the actor a fraud, and punishes all those involved. The young actor feels he has let the workers down, and promises to atone. He sets out for Shaolin, determined to be accepted as a kung-fu pupil at the elite temple.
9.
Dance of the Drunken Mantis (1979)
1h Drama
Danny is a gregarious, hedonistic romantic who gets drawn into the dangerous world of British espionage in this contemporary, emotional thriller. He falls for the anti-social but enigmatic Alex, both from opposite worlds, and they soon realise they're perfect for each other. But when Alex suddenly disappears, Danny is utterly ill-equipped to take on his complex and codified world. Young, innocent and adrift he needs to decide whether he's prepared to fight for the truth?
13.
My Lucky Stars 2: Twinkle Twinkle Lucky Stars (1985)
14.
Licensed to Love and Kill (1979)
15.
Keeping Up with the Joneses (2016)
1h 45m Action Comedy
An ordinary suburban couple finds it's not easy keeping up with the Joneses – their impossibly gorgeous and ultra-sophisticated new neighbors – especially when they discover that Mr. and Mrs. "Jones" are covert operatives.
16.
Deadly Life of a Ninja (1983)
1h 29m Action
A businessman and his sister-in-law are targeted for assassination by a band of evil ninjas and their vicious leader (Yasuaki Kurata). The ninjas are committing bizarre murders all over the city, and the police can't seem to pick up their trail -- so they call in ninja hunter and Kendo master Mr. Chow (Kuan Tai Chen). To take down the silent killers, Mr. Chow will have to fight against incredible odds in this campy ninja classic.
2h 21m Action Thriller
A fearless, globe-trotting, terrorist-battling secret agent has his life turned upside down when he discovers his wife might be having an affair with a used car salesman while terrorists smuggle nuclear war heads into the United States.
19.
Half a Loaf of Kung Fu (1978)
1h 50m Action Comedy Thriller
When the identities of secret agents from Control are compromised, the Chief promotes hapless but eager analyst Maxwell Smart and teams him with stylish, capable Agent 99, the only spy whose cover remains intact. Can they work together to thwart the evil plans of KAOS and its crafty operative?
21.
My Girlfriend Is an Agent (2009)
1h 52m Comedy Action
Disguised as a travel agent, "Su-ji" is a government spy with six years' experience who can't reveal her career to her boyfriend "Jae-joon." After she lies again, her boyfriend breaks up with her and leaves without notice, leaving her struggling alone with her sadness. Three years later, while chasing an industrial spy in disguise as a cleaning lady, she happens to run into Jae-joon. He's become an international certified accountant, and seeing him throws her feelings into doubt.Lying is part of the job, secrecy is the name of the game in "My Girlfriend is an Agent".
1h 45m Comedy
Rob Schneider writes and stars in this comedy about a nerdy con man whose swindling ways land him a stiff prison sentence. Terrified at the prospect of being raped in prison he enlists the aid of a mysterious kung-fu expert to teach him how to fight.
23.
Mr. & Mrs. Smith (2005)
2h Action Comedy Drama Thriller
After five (or six) years of vanilla-wedded bliss, ordinary suburbanites John and Jane Smith are stuck in a huge rut. Unbeknownst to each other, they are both coolly lethal, highly-paid assassins working for rival organisations. When they discover they're each other's next target, their secret lives collide in a spicy, explosive mix of wicked comedy, pent-up passion, nonstop action and high-tech weaponry.
24.
Dangerous Flowers (2006)
25.
True Memoirs of an International Assassin (2016)
1h 38m Comedy Action
After a publisher changes a writer's debut novel about a deadly assassin from fiction to nonfiction, the author finds himself thrust into the world of his lead character, and must take on the role of his character for his own survival.
26.
American Ultra (2015)
1h 36m Comedy Action
Mike is an unmotivated stoner whose small-town life with his live-in girlfriend, Phoebe, is suddenly turned upside down. Unbeknownst to him, Mike is actually a highly trained, lethal sleeper agent. In the blink of an eye, as his secret past comes back to haunt him, Mike is thrust into the middle of a deadly government operation and is forced to summon his inner action-hero in order to survive.
explore
Check out more list from our community