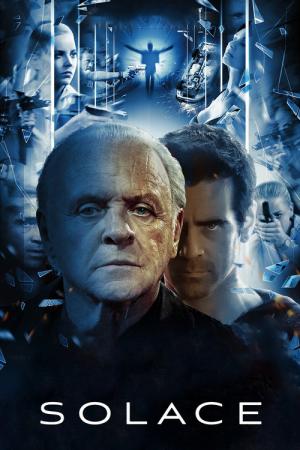 14 Best Movies Like Solace ...
If you liked this one , you will definitely love these too! In this collection we highlight some of the best films that share a very similar mood to 'Solace', and are worth checking out.
2h 33m Drama Thriller Crime
Keller Dover faces a parent's worst nightmare when his 6-year-old daughter, Anna, and her friend go missing. The only lead is an old motorhome that had been parked on their street. The head of the investigation, Detective Loki, arrests the driver, but a lack of evidence forces Loki to release his only suspect. Dover, knowing that his daughter's life is at stake, decides that he has no choice but to take matters into his own hands.
2.
The Sixth Sense (1999)
1h 47m Mystery Thriller Drama
Following an unexpected tragedy, a child psychologist named Malcolm Crowe meets an eight year old boy named Cole Sear, who is hiding a dark secret.
3.
Best Laid Plans (1999)
1h 32m Drama Thriller Crime
Rich, successful Bryce meets beautiful Lissa at a bar one night and invites her back to his house, not suspecting for a moment that Lissa isn't really who she seems. What unfolds next is a dangerous, tangled web of double-crosses and seduction.
1h 53m Thriller
A husband is on trial for the attempted murder of his wife, in what is seemingly an open/shut case for the ambitious district attorney trying to put him away. However, there are surprises for both around every corner, and, as a suspenseful game of cat-and-mouse is played out, each must manipulate and outwit the other.
1h 41m Mystery Thriller
Special Agent Jennifer Marsh works in an elite division of the FBI dedicated to fighting cybercrime. She thinks she has seen it all, until a particularly sadistic criminal arises on the Internet. This tech-savvy killer posts live feeds of his crimes on his website; the more hits the site gets, the faster the victim dies. Marsh and her team must find the elusive killer before time runs out.
2h 29m Mystery Thriller Drama
With his wife's disappearance having become the focus of an intense media circus, a man sees the spotlight turned on him when it's suspected that he may not be innocent.
1h 39m Crime Thriller
A killer is on the loose, and an FBI agent sifts through clues and learns that the bloodthirsty felon's victims of choice are other serial killers.
2h 7m Crime Mystery Thriller
Two homicide detectives are on a desperate hunt for a serial killer whose crimes are based on the "seven deadly sins" in this dark and haunting film that takes viewers from the tortured remains of one victim to the next. The seasoned Det. Sommerset researches each sin in an effort to get inside the killer's mind, while his novice partner, Mills, scoffs at his efforts to unravel the case.
1h 48m Thriller Mystery Drama Horror
A husband and wife try to reinvigorate their relationship but their lives are threatened by a "friend" from the husband's past who holds a horrifying secret about him, sending their world into a tailspin.
10.
Kiss the Girls (1997)
1h 55m Drama Mystery Thriller Crime
Forensic psychologist Alex Cross travels to North Carolina and teams with escaped kidnap victim Kate McTiernan to hunt down "Casanova," a serial killer who abducts strong-willed women and forces them to submit to his demands. The trail leads to Los Angeles, where the duo discovers that the psychopath may not be working alone.
2h 11m Crime Drama Thriller Horror
After having successfully eluded the authorities for years, Hannibal peacefully lives in Italy in disguise as an art scholar. Trouble strikes again when he's discovered leaving a deserving few dead in the process. He returns to America to make contact with now disgraced Agent Clarice Starling, who is suffering the wrath of a malicious FBI rival as well as the media.
2h 4m Crime Drama Mystery Thriller
A big city cop from LA moves to a small town police force and immediately finds himself investigating a murder. Using theories rejected by his colleagues, the cop, John Berlin, meets a young blind woman named Helena, who he is attracted to. Meanwhile, a serial killer is on the loose and only John knows it.
14.
Righteous Kill (2008)
1h 41m Action Crime Drama Thriller
Two veteran New York City detectives work to identify the possible connection between a recent murder and a case they believe they solved years ago; is there a serial killer on the loose, and did they perhaps put the wrong person behind bars?
explore
Check out more list from our community